х
All iLive content is medically reviewed or fact checked to ensure as much factual accuracy as possible.
We have strict sourcing guidelines and only link to reputable media sites, academic research institutions and, whenever possible, medically peer reviewed studies. Note that the numbers in parentheses ([1], [2], etc.) are clickable links to these studies.
If you feel that any of our content is inaccurate, out-of-date, or otherwise questionable, please select it and press Ctrl + Enter.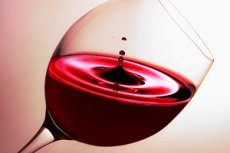 Wine is a fragrant alcoholic drink with an exquisite taste based on grapes or fruit and berry raw materials. A low fortress and excellent taste qualities make it popular both among men and women. Many people know that a couple of glasses of sweet or semisweet wine may have a headache in the morning, and an equal amount of dry wine can trigger heartburn. The greatest danger from wine is usually not expected, considering that it can be poisoned mainly by "burning" vodka. But the reality turns out to be harsh to the admirers of elite drinks, and wine poisoning does not happen as rarely as one might imagine.
Moreover, it is not about the morning hangover after a tumultuous feast with an abundance of alcohol or intoxication due to the use of large volumes of strong drinks, and about poisoning with certain components that may be part of the wine. And it does not matter whether they were formed due to a violation of the technology of preparation and storage of wines or because of the expiry of the shelf life of the drink.
Noble drink with exquisite taste
If you go into history, you can see that wine is one of the most ancient alcoholic beverages, which was mentioned in the Bible. And probably not only a pleasant taste or lightness in my head attracted royalty and ordinary people in this amazing drink, which even the church recognized. Wine - one of the few natural beverages useful for the body and its relatively low strength (12-17%) does not detract from its qualities.
To tell about all the useful properties of white and red wine, you need to write a separate article. We will only say that red wine serves as prevention of oncological pathologies, prevents atherosclerosis and thrombus formation, helps with colds, diarrhea, insomnia, increases hemoglobin. White wine improves digestion, dilates blood vessels, helps the lungs and the heart, normalizes metabolism, is a good antioxidant.
But this is a real wine, which is made on the basis of pure water, fruits and berries by fermenting them. In this case, most of the nutrients from the plant raw material passes into a drink. The color of the wine depends on its components. Apple wine usually has a yellowish color of different saturation, and grape depending on the color of the fruit can be either pale yellow, or amber or burgundy. It is clear that the taste of wine depends on the type of raw material used for its preparation.
The basis of wine drinks is water, whose volume in wine is slightly less than 50%. The content of the extract of plant raw materials can vary considerably depending on the type of wine. It is clear that the faults, the production of which is put on the flow, may contain other additives, but they should in no way provoke wine poisoning. It's not about abuse, when even ordinary ethyl alcohol becomes a poison for the body and causes intoxication.
For the production of wine used fully ripened and accumulated a sufficient amount of sugar fruits, which are moved, washed, cleaned from twigs and tails. The technology should also be removed and all the bones. The ground mass is placed in a special vat and antimicrobial components are added, which do not allow future wine to become a breeding ground for bacteria, i.e. Poison.
In the room where the vats with grapes or other raw materials are located, a temperature of about 20-22 degrees is maintained to ensure the fermentation process. A few days later, the leaven for wine will be ready. If we talk about grape wine, it is actually fermented grape juice.
The grape wine, prepared from natural raw materials (and it is considered the most popular) contains many useful components:
In addition, the wine contains various organic acids, alcohols (in addition to ethyl alcohol, wine can contain a small amount of methyl, propyl, amyl and butyl alcohol, which does not always indicate a dangerous fake, rather about the characteristics of certain varieties of grapes), fast carbohydrates account for high levels of fructose and glucose).
The content of some substances undesirable for the organism in natural wine is very low, so that moderate doses of the drink are not capable of causing severe negative reactions on the part of the body. It's another matter if the quality of wine leaves much to be desired, and its taste and color are improved due to harmful synthetic additives.
Natural drink or dangerous fake
The technologies for preparing different wine widens may differ slightly, but in order for the drink to obtain the necessary properties and remain safe for humans, they must be strictly observed. But compliance with the technology of wine production is kept under control mainly at wineries. Such certified products, when consumed in moderation, are not capable of causing wine poisoning.
Another thing is homemade homemade wine, the quality of which is monitored only by the one who produces it. But it's one thing to make wine for a loved one, and another to sell.
Even worse is the production of illegal "factories", which are most often located in basement or abandoned premises, where no sanitary and hygienic standards are observed. The organizers of such productions are not interested in the quality of the products. They are interested in the volumes and the money earned for them. It is clear that there is no need to talk about quality natural raw materials in this case, because its value can not be low. It is easier to use waste from the preparation of juices (cake) and synthetic additives.
As you can see, cunning businessmen forge not only vodka and cognac, as previously thought, but also such kind of a noble drink as wine. And, there are a lot of such cases. Falsification of alcoholic beverages is a very profitable business, because the demand for alcoholic beverages does not decrease even during a crisis, and when using "special" technologies, the costs of making wine products are very low.
For example, you can use not fresh, selected natural raw materials, but sour must. It is clear that the taste of this wine will not be the most pleasant, unless you are a lover of sourness. But if you reduce the content of leaven and increase the percentage of water, flavoring everything with normal sugar, the result can get pretty decent. However, it is necessary to fork up a little on sugar.
To slightly reduce the acidity of the ferment, alkali is sometimes added to it, and the taste is compensated again due to sugar. In this case, you can also save on the sweetener.
To prepare the starter, you can use not grapes or other fruits, but their waste with seeds. On the basis of this penny raw and sugar make a fruit or berry syrup, which is left to warm in the heat. The taste can be quite decent, there are no harmful additives in this fault, except for the high content of fast carbohydrates and substances contained in bones, but also the benefits of the drink, too, not get.
To accelerate the fermentation time (and this depends on the volume), some craftsmen use synthetic glycerin, which in high concentrations can lead to the appearance of symptoms of wine poisoning. The same substance is trying to fix the taste of wine, if it turned out to be bitter or excessively acidic.
In principle, the easiest way is not to bother with making a drink, but to buy cheap wine, dilute it with water and with the help of inexpensive chemical dyes, harmful to the body, "refine" the drink, giving it a rich amber or burgundy color. It remains only to paste the appropriate label from an expensive noble drink, a lime excise stamps and to float the goods to the close owners of outlets, which are conducted for comparative cheapness of such products, especially without thinking about its quality.
It should be understood that wine that does not come from the shelves of stores is mostly not such. Probably, many know that the age for wine is an indicator of the fortress. The older the wine, the stronger it is (more mature). That is, the concept of the expiration date for such a drink should not exist, especially if it is stored under the appropriate conditions.
But the storage of wine is a whole science. Everything is taken into account: the material of the container (glass), the correct position of the bottle, the corresponding temperature, humidity and lighting in the room where the wine is stored. If all the conditions of wine storage are met, it can be stored for centuries.
But for wine drinks, in which you can find different and sometimes not the most useful additives, the expiry date plays a big role. As for fakes for expensive wines, where they saved on antibacterial drugs, which are necessary already based on the sanitary and hygienic conditions in which such wine is produced.
Now, almost every bottle of wine bought in the store, you can see the shelf life. But it's hardly possible to distinguish falsification from this inscription. The shelf life can be knocked out and on quality wine, although in this case it is a simple formality, considering that the drink can be stored under improper storage conditions (it usually varies from 1 to 2 years, which is fixed by law). Heat and sunlight after a while can activate unwanted processes in the drink, and it simply sour. In principle, the same can be observed in an open bottle of wine, but under the influence of oxygen, putrefactive processes are much faster, so the wine becomes unfit for consumption after 4-5 days.
So how to distinguish a fake from a quality wine to a person who understands little about the intricacies of taste and packaging of products? What should alert you first?
It is necessary to understand that a quality product of a well-known manufacturer will cost a lot of money. And if such a product is offered to you at a suspiciously low price, you should think about it. The excuse that this is a purchase price is often very far from the truth.
Shelf life is information that may not be on the label. But the date of the spill must be marked necessarily and not with the help of ink (it is applied to the label in printed type with the help of a special device).
The cork should not have any serious defects or enter the neck of the bottle crookedly, there should not be a leakage of wine on the bottle indicating a leaky package.
When the wine is already bought or received as a gift to check its quality at home, you can by the aroma (a bit tart pleasant without foreign chemical smells the aroma gives out natural grape wine) and the draft (poured into a glass and left for a while, the wine should remain evenly colored without a stable deposit on the dishes). As for the smell, a very distinct aroma, the smell of "chemistry", alcohol or vinegar should be alerted.
The easiest way to buy wine in specialized stores and supermarkets with trusted suppliers. In these cases, it is less likely to run into a fake and get serious poisoning with wine, which can also cost lives if the drink shows a decent amount of methyl alcohol.
Epidemiology
Speaking to the languages of statistics, for every adult a year, from 5 to 10 liters of alcohol, the lion's share of which is wine. And if you take into account that without this noble drink there is not a single big holiday that can be more than a dozen during the year, including the birthdays of the family and each of its members, the probability of poisoning with wine is not so small. Especially taking into account the fact that in times of crisis, everyone tries to save money as much as possible, even if it is not for buying products that are not essential. And cheap alcohol of questionable quality is a direct way to a hospital bed.
Risk factors
The risk of getting poisoned by wine is the manufacture and drinking of home-made wines. And the special danger is represented by wine made on the basis of fruits containing pits. In principle, poisoning with hydrocyanic acid proceeds just as hard as intoxication with cheap non-food alcohols, which are often part of counterfeit alcohol products, and has equally grave consequences.
The most terrible thing is that a person engaged in the production and sale of his wine may not even suspect what kind of danger he is exposing himself and others. Using such a toxic wine regularly, even in small quantities, you can lead the body into a terrible state, and from the abundant libation of wine into the body you can simply die.
Pathogenesis
Having drunk a bottle of good wine, a person is unlikely to feel an ailment associated with a toxic effect on the body of its components, or even a slight hangover. Rather, on the contrary, a useful and tasty drink will help to remove accumulated stress and stress, improve mood, saturate the body with useful substances, help prevent some diseases.
It is clear that it is not worthwhile to place high hopes on serial drinks, which very often flooded the shelves of grocery stores. Usually such wine, even at legal enterprises, is prepared not according to the old recipes that the famous winemakers were so proud of. For them, making wine was a kind of creativity, and technology was the property of the family.
Today, wine is preferred by simplified technology. Vegetable raw materials are usually grape, apple or other types of juices, which in turn can already contain dyes and preservatives. And as a natural preservative is ethyl alcohol. And it is good, if in such drink there are no additional components.
Poison such a wine can only be if its incorrect storage or use of expired product. In this case, it's worth remembering about the expiration date. The product, although at first glance, resembles wine, the technology of its production is completely different, without fermentation and the formation of a natural preservative, which can store the drink for decades. Fruit and berry juices, even made from concentrate, have a limited shelf life, which will not be increased by adding alcohol alone, so they can not be stored for a long time on their basis.
After the expiration date, you can not be sure of the chemical composition of the wine. It is likely that its fermentation can lead to the formation of harmful substances for the body, which will lead to intoxication of the body if you drink an expired wine. When the expiration date is completely harmless, although not very useful drink can easily turn into a poison of delayed action.
As for the different types of wine drink, the least likely is  poisoning with dry wine. And it's not that this wine is considered less useful, so it is less likely to be bought. Just a sour smell of alcohol attracts far from all admirers of wine. Dry wine must have a delicate taste so that it can be liked. It is clear that the demand for such goods is lower than for sweet and semi-sweet varieties of wines.
To forge such wine is unprofitable, and besides it is rather difficult. As we have already said, the taste of the counterfeit is corrected mainly at the expense of sugar, and it should be very little in dry wine, otherwise it will immediately raise suspicions. And factory powdered wine can be poisoned only after the expiration of the storage period. And this poisoning often takes place in mild form.
When observing the terms and conditions of storage, it is also unlikely that  poisoning with white dessert wine. They contain little sugar, they do not need to add colorants, unless preservatives. But you need to understand that the fake may well contain artificial glycerin, which can cause headaches (one of the symptoms of intoxication).
The most likely is the purchase of low-quality wine saturated burgundy colors of sweet and semisweet varieties. And is not this wine much loved by many? Moreover, a glass of red wine per day contributes to the strengthening of blood vessels, helps in the fight against viruses and infections, has a restorative effect.
And since the demand for such wine is great enough, it is precisely it that is forged most actively, using various surrogates: flavor correctors, dyes, a large amount of sugar. Depending on the components used, red wine poisoning can occur in mild or severe form.
In principle, they often forge white wines with a sweetish taste. Just when they are made use less dyes - chemistry, dangerous for humans. But the sugar content in such wines is still overestimated. In addition, there is a danger that the drink is not added to ethyl, but, for example, cheaper methyl or butyl alcohol, considered a poison because of the severe toxic effects on the body.
Toxic alcohols in order to reduce the cost of products can be used to forge any type of wine. The absence of a specific shade does not allow one to distinguish between these wines from the real ones, which is the great danger of buying a counterfeit. But poisoning with wine containing alcohols that are not used in the food industry because of their negative effect on the body is very difficult and often leads to death.
Savings on good wines are fraught with terrible consequences, especially when cheap, but dangerous fakes are on the festive table, and guests pour them on glasses. In this case, mass poisoning with surrogate alcohol is possible, which also has psychologically serious consequences, which we will discuss later.
Wines of home preparation can become another problem. On the one hand, one can hope that this is a completely natural product of good quality, since most often the same wine is used for sale and for yourself. With the observance of sanitary and hygienic norms, the technology of preparation and storage, such wine can indeed be considered a very useful drink. But it should be noted immediately that there are a lot of prerequisites that make it likely that  poisoning with domestic wine, and here are the main ones:
the conditions of storage of house wine do not always correspond to the requirements (there are no special premises, so the wine can at best simply stand in the pantry)
in the absence of glass containers they are poured into more affordable and convenient plastic bottles, which is undesirable even considering that PET containers are not recommended to be reused (and what to say about possible reactions of acids contained in wine with plastic components)
sell wine often on open shelves (the drink can be for several days in the heat, experiencing the influence of sunlight),
in the production of wine, a very important requirement is often not observed, allowing the drink to retain its properties for a long time and be safe for the human body (of course, if it is used in reasonable rates). It's about removing the bones. While it's about grapes, there's nothing to be afraid of, because they do not contain harmful ingredients. Still, grape seeds rich in useful oils can cause premature damage to wine leading to poisoning.
Much worse is the case if the wine is made from fruit with stones, simply because it is not willing to tinker, extracting them from the fruits. Remember how long it is possible to store fruit conservation with bones? Not more than a year. And why? Because with longer storage from the bones, a large amount of prussic acid is released - an extremely toxic substance that causes severe poisoning.
The same substance and some others can be released during the fermentation of raw materials, remaining in the ready-made wine and rendering it unfit for consumption. The purchase of this wine with its subsequent drinking is equivalent to attempting suicide, because a large amount of prussic acid can lead to death in a quarter of an hour. To save a person in such conditions can only be a miracle, given the slowness of our "first aid".
But we must understand that the severity of poisoning does not always depend on the type of wine. Of greater importance is its composition and the amount of drink consumed. The probability of poisoning, only a little sipping a noble drink, is very small. But after drinking a couple of bottles of wine from a well-known manufacturer, you risk poisoning with ordinary ethyl alcohol, even without the content of harmful additives in the product.
The point is that the pathogenesis of wine poisoning is the intoxication of the body with harmful substances contained in the drink initially or formed during its storage. And the more content of such harmful components, the more dangerous the drink. But it is not only important how much such a poison is contained in the wine, but also how much it will enter the body. The more a person drinks, the heavier will be his condition, even without taking into account the different effects of individual toxins on the human body.
Well, let's sum up the results, calling the main causes of poisoning one of your favorite alcoholic beverages:
non-observance of the conditions for the storage of wine and the use of an expired or spoiled product,
the use of wine in large quantities, wine alcoholism,
the desire to save, resulting in the table are beverages of inappropriate quality, containing toxic additives.
Symptoms of the poisoning with wine
Because wine poisoning can be caused by different reasons, the symptoms of intoxication can be significantly different. It is clear that a sour product is not capable of leading to the same grave consequences as one that is stuffed with chemical toxins and toxic substances, so it is not necessary to talk about a common clinical picture of poisoning.
When consuming home wine with hydrocyanic acid, as well as a surrogate based on methyl or other toxic alcohol, poisoning will be very difficult. Depending on the amount of poison that has got into the body, intoxication can be:
Lightning, then talk about an extremely severe degree of poisoning, characterized by loss of consciousness ( coma ) within a few minutes after taking the drink. A person can be unconscious for 15-20 minutes, followed by convulsions and an early death. The probability of saving a person with severe poisoning is very low. And there are no guarantees that the poison will not adversely affect the operation of vital organs and systems. Rather, it will be so, so the consequences will be very difficult.
Acute, or severe. It differs from the previous one by a slower development of events. If in the first case, loss of consciousness occurs almost immediately after taking a dangerous dose, then with acute intoxication, a person first becomes listless and apathetic, then falls into a coma, but after a few minutes can come to consciousness and behave too excitedly. Such a clearing does not last long, and the victim again loses consciousness. The probability of a fatal outcome in this case remains still high, but it is easier to save a person (there is a small amount of time). True, it is necessary to act immediately in both cases.
It is good that the cases of such severe poisoning with wine are not fixed so often. True, there are not so many survivors after severe intoxication.
Most often, poisoning with wine and wine drinks takes place in a lighter form, and the earlier the symptoms are seen, the less dangerous the consequences will be. It is best to start acting when the first signs appear, which are the usual symptoms of food poisoning:
Usually all these symptoms are limited when it comes to the use of overdue or sour wine. If the vomiting is not present, but the person is beginning to be tortured by pressing headaches, the head is spinning, the person reddens, most likely it is a poisoning with chemicals added to the beverage to improve taste, color or storage.
If there are highly toxic substances in the wine, but their quantity or volume of the drink is relatively small, the first signs of poisoning will be:
Most often, the complaints of the victim are reduced to the first five symptoms, which, unfortunately, only indicate the initial stage of poisoning. The next stage is the violation of the functions of the nervous system to control breathing.
The defeat of the toxins of the respiratory center manifests itself in the appearance of dyspnea during movement and an increase in the frequency of contraction of the diaphragm without physical exertion (dyspnea at rest). Then the breath becomes inconsistent. A person can breathe deeply and hard, and then the breathing stops for a while.
The center responsible for the work of the cardiovascular system, under the influence of toxic substances, also fails. This is manifested in the inhibition of cardiac activity: blood pressure and heart rate are markedly reduced. But the pain in the chest becomes more intense.
Also can be observed: violation of orientation in space and coordination of movements, disorders of emotional-volitional and intellectual spheres. If the wine was made on the basis of methyl alcohol, visual impairments and behavior not corresponding to the volume of alcohol consumed are not excluded.
The end of the second stage of poisoning can be considered the moment of loss of consciousness. There comes a convulsive period, which is characterized by intense tremor (twitching) of the whole body, rare weak breathing, very low heart rate and pressure, no pupillary response to light. The person remains unconscious, does not react to anything.
The last stage is complete paralysis. The victim during this period is distinguished by the absence of natural reflexes. The brain no longer controls the processes of emptying the bladder and intestines, so they begin to occur spontaneously. The person actually dies, and it will be extremely difficult to save him.
The appearance of common for food poisoning symptoms or the first signs of poisoning with highly toxic substances characterizes the mild degree of intoxication, which can be cured within three days. The main thing is to start acting as soon as the symptoms have appeared.
If symptoms of poisoning with chemical substances with a violation of respiratory and cardiac activity are already noted, they speak of a medium-severe degree of intoxication, and treatment can last up to a week. Then everything will depend on the body of the victim, the state of his health and the timeliness of first aid.
Complications and consequences
Why go far, if the very symptoms of wine poisoning is a test for the victim. First of all, this is a digestive disorder, when any attempts to eat turn into vomiting, and diarrhea takes away the last strength. But even the symptoms of mild poisoning, such as vomiting and diarrhea, are a direct way to dehydration and electrolyte imbalance, which in turn entails malfunctioning of various organs and systems.
Very often against the background of intoxication and dehydration, complications develop in the form of acute conditions associated with inflammation of the pancreas, kidneys, gall bladder, liver. It is these organs that take the whole impact on themselves, and they will have to be treated with a diet for a long time and medically.
The most dangerous poisoning occurs with the use of wines containing cyanides (and hydrocyanic acid is one of them) and methyl alcohol. Loss of vision in this case can become less of an evil, since most of the victims do not survive.
But this is all physiology. But what about the psychological side of the problem? Firstly, the victim can long suffer a sense of shame for what an unattractive form he was observed by relatives and friends for such a banal reason as alcohol poisoning. Secondly, the one who brought low-quality wine to the holiday and thus accidentally organized a mass poisoning among friends, relatives, employees, for a long time will bear the cross of regret and justify for his short-sightedness. And if, in addition, there are also deaths, a person can reproach himself all his life, which is fraught with mental disorders and attempts at suicide.
Diagnostics of the poisoning with wine
Poisoning by alcohol and the toxic substances contained in it occurs almost every day, and physicians regularly have to travel to such challenges. But usually, if you call an ambulance, then it's bad and you need to act very quickly. It is clear that the presence of alcohol in the body can confirm the usual analysis of blood or urine, but this does not mean that ethanol was the reason for the poisoning. But to identify the cause of poisoning is very important, because the choice of antidote and the treatment scheme in general depends on this.
Since the feast is usually accompanied not only by drinking alcohol, but also by the use of various food products, and in the youth environment also by smoking "grass", as well as other pranks, when you arrive at the scene, doctors have a lot of work to do as quickly as possible. They interview those present at poisoning about all its nuances, the time of appearance and the nature of the symptoms, inspect the dishes from under alcohol and take for analysis, if there is vomiting, study the nature of vomit.
You also need to try to establish from the words of the victim or those present, when there was a drink of alcohol, how much was drunk, what else did the person use during this period. Blood pressure and pulse measurements are made to assess the strength of the body's damage by toxins.
Upon arrival in the hospital, the patient is taken clinical and biochemical blood and urine tests. This allows you to accurately identify the toxic substance that caused poisoning, and to identify possible lesions of various organs: liver, kidneys, etc. With a lack of information, non-specific biochemical studies are carried out.
The poisoning of wine already in the second stage is accompanied by a violation of the central nervous system, which affects the respiratory and cardiovascular system. Determine whether there are lesions of vital organs, instrumental diagnostics helps. For the purpose of monitoring the work of the heart, an ECG is performed . About the work of the brain can get enough information after the EEG. Additionally, hourly diuresis and central venous pressure are studied, which helps to assess the hemodynamics of the small circulation.
Differential diagnosis
Acute food poisoning with various substances has many similar symptoms, therefore it is very important to perform differential diagnostics based on the clinical picture and laboratory data, which will make it possible to prescribe effective treatment. For example, if a person complains of abdominal cramps, nausea, vomiting and terrible weakness, it can be symptoms of acute pancreatitis and alcohol abuse. It is clear that the approaches to therapy of poisoning and inflammation will be completely different.
[27], [28], [29], [30], [31], [32], [33], [34], [35], [36], [37]
Treatment of the poisoning with wine
Wine poisoning, like any food intoxication, requires urgent measures to remove toxic substances from the body and eliminate those malfunctions in the body that are caused by them. But we need to understand that alcohol is absorbed into the blood already in the initial sections of the digestive tract, so the usual measure for many people who struggle with poisoning in the form of gastric lavage after a few minutes after drinking alcoholic beverages may be useless.
It is clear that to face firsthand with food or alcohol poisoning is not a pleasant matter. Anyone can get scared and fall into a stupor, not knowing what to do when poisoning with wine. The most important thing is to calm down and not panic, in this case your actions will be logical and accurate.
It's easier if wine poisoning has occurred before your eyes, i.e. It is known when and how many people drank. Otherwise, alcoholic intoxication can be judged by the aroma of alcohol and the drunken state of the victim, although this does not exclude poisoning by other foods.
The presence of signs of ordinary food poisoning says little about the severity of intoxication, rather about its stage, so the hope to cope with one's own strength is justified only with the availability of medical education. If there is not one, the first thing to do is to seek help from a medical institution. As time goes by minutes and seconds, you do not need to try to deliver the victim to the hospital on foot or by public transport. There is an "ambulance" for this.
But while the ambulance did not appear on the doorstep, after assessing the condition of the victim, it is necessary to try to provide him with first aid to reduce intoxication and prevent possible complications. If a man is very weak, it is better to put him to bed, but not on his back, but on his side, placing a pillow under his head. Thus, in the event of vomiting, vomit can safely run out, and will not enter the respiratory tract.
If a person is unconscious, he is laid on a flat surface with his back, and his head turns sideways, which is a preventive treatment of the tongue that can block the victim's breathing.
Before the arrival of an ambulance, one must constantly control the breathing and heartbeat of a person who has been poisoned with wine. If the heart suddenly stops, you need to do an indirect heart massage, combining it with the artificial respiration procedure.
If a person is conscious and able to take medicines, they are combating intoxication. Best for this purpose are suitable popular sorbents used for any poisoning (activated and white coal, Smecta, Polysorb, Enterosgel, etc.). But we need to understand that the oral administration of drugs is possible only if the person is conscious.
The main point of detoxification therapy is the use of an antidote. But here you have to be very careful. Antidote for poisoning with wine is normal sugar, which must be dissolved in barely warm water (1 glass) and give a drink to the victim. But if it is a question of poor quality wine, it is more advisable to use a quarter of a glass of high-quality vodka (ethanol) as an antidote.
With repeated vomiting, a large amount of liquid is removed from the human body, resulting in dehydration and a violation of the water-salt balance. This is a very dangerous state, which also needs to be fought. It is clear that when vomiting to enter the body of the liquid is ineffective, because it will almost immediately be withdrawn. It is more expedient to perform rehydration therapy intravenously, in the form of a dropper. And yet, before the doctor's arrival, you can try to give the victim special medications, for example, "Regidron" (dosage - 1 tablespoon), tea, cool boiled water, a decoction of rice or oats.
If there is no diarrhea, the victim can be given a salt laxative, which will help to cleanse the body of harmful substances and toxins.
If these measures are easily poisoned, it will be enough that the patient's condition comes back to normal in time. The state of moderate severity and severe intoxication require the victim to be transferred to a medical institution, where the treatment will be carried out according to the following scheme:
detoxification is carried out by the introduction of an effective antidote and enterosorbents, previously cleansing the intestines by enema,
anticonvulsants and antiemetics are administered (as for the latter, although vomiting is considered useful in reflex poisoning, purification of the gastrointestinal tract in this way will be useful only in the first minutes after alcohol intake; in the following time, this symptom only exhausts the patient without bringing any relief)
measures are taken to rehydrate and eliminate the effects of dehydration,
the analysis of work of cardiovascular and respiratory system is carried out, the preparations supporting a work of heart are entered,
is symptomatic treatment, warning of various complications, including infectious,
patients are prescribed vitamins and vitamin-mineral complexes, because together with the liquid, the body also lost useful substances, which must be replenished in order to adjust its work.
Physiotherapeutic treatment for poisoning is already shown at the stage of recovery, when it is necessary to restore injured due to intoxication organs. What kind of procedures will be prescribed depends on those violations that are found in the body, as the effects of toxic effects on it.
In severe cases, the patient can stay in the hospital for about 2 weeks, after which they switch to outpatient treatment. In mild cases, treatment can be carried out at home, but it is still necessary to cause an "emergency room" if the patient's condition does not improve or if there are dangerous symptoms:
continuing vomiting, not allowing to fight the dehydration in the home,
If vomit or stool contains particles of blood,
obvious signs of dehydration (dry skin, constant thirst, a small amount of urine, while it has a sharp nauseating smell, a poor general condition),
a prolonged increase in body temperature on the background of a satisfactory state of health (a short-term rise in temperature is characteristic of an acute condition, but it does not last long)
the appearance of symptoms indicating the defeat of the central nervous system (neurological symptoms: violation of breathing and palpitations, the appearance of seizures, a violation of the sensitivity of the body).
If there is no certainty that a person has been poisoned with wine, antidote should not be rushed, but enterosorbents and liquid should be given whenever possible. If there is vomiting, stop it before the arrival of doctors who establish the true cause of poisoning, it is impossible.
Used medicines
We will not dwell long on enterosorbents, with the help of which the body cleanses toxins. About them, so much has been said that there is hardly anything new to add. You can only advise to resort to the help of such drugs as "Activated Carbon" and "Enterosgel", which are usually in the home medicine chest.
When poisoning with wine or other substances is not recommended to take these sorbents to persons with intestinal obstruction or hypersensitivity to the components of the drugs. Among the expected side effects, they include constipation and nausea, which is not so terrible against the background of already existing symptoms.
" Activated charcoal " is taken in a dosage, depending on the patient's body weight, when 1 tablet of coal is taken for a full 10 kg of weight.
Enterosgel does not require support for weight. It is prescribed to everyone in the amount of 1 packet or one and a half tablespoons, depending on the form of release. This is a single dose, which must be taken three times a day. Usually the medicine is taken outside food (1.5-2 hours before or after meals), but when poisoning with wine it is unlikely that the victim will want to eat, so there will be no restrictions.
Particular attention should be given to rehydration therapy, which can be carried out at home (with mild intoxication) or in a hospital environment when poisoning with wine accompanied by a large loss of fluids. If there is no vomiting or it quickly stopped, you can use drugs that restore water-salt metabolism and acidity of the organism in the form of tablets, powder or suspension.
For example, the drug "Orasan", containing dextrose, which helps fast and complete absorption of liquids and mineral components. The effective dose of the drug will depend on the weight of the affected person. The optimal daily dose is 60 mg of the aqueous solution of the drug (1 sachet is diluted in 1 liter of boiled water) for each kilogram of weight.
You need to take the medicine after every act of defecation. If there is vomiting, "Orasan" can be tried to take 10 minutes after it.
The drug is suitable for almost everyone, except for patients with intolerance of its individual components and patients with diabetes mellitus (although the latter are unlikely to drink sweet wine, which usually becomes the cause of poisoning).
If such therapy does not help, you will have to go to a hospital where intravenous infusions of saline, glucose solution with various contents of the latter, polyionic solutions and other effective preparations can be prescribed to combat dehydration and normalize the electrolyte balance.
In order to stop the useless vomiting during wine poisoning, antiemetic drugs are prescribed , for example, "Metoclopromide", effective for any digestive disorders. The drug may be given in the form of tablets or injections.
Because alcohol poisoning is a matter for adults, we will consider doses that are effective for them. For Metoclopromide, this dose is 1 tablet three times a day.
In patients with severe conditions, an antiemetic may be given as intramuscular or intravenous injections. Single dose is 1 ampoule. But the frequency of the drug can vary from 1 to 3 times a day, as the doctor will appoint.
The drug is suitable for most patients and rarely shows side effects. It can be a mild tremor and reversible movement coordination disorder. It also happens that after taking the medication the person starts to sleep, there is a noise in the ears or the mucous membrane of the mouth dries up, but these symptoms are not considered dangerous and soon pass.
As a drug of choice for anticonvulsant therapy is "Magnesia" ( Magnesium sulfate ), thanks to the ability to prevent convulsions and provide spasmolytic, antiarrhythmic and soothing effect.
When poisoning the drug is injected slowly or in the form of a dropper, using a clean 25% solution or composition with the addition of saline or a five-percent solution of glucose. In a day, you can inject no more than 200 ml of the drug.
Despite all the benefits of the drug for cramping seizures, it can not always be used. The fact is that "Magnesia" can not be prescribed for dehydration, depression of the respiratory center, low blood pressure and a rare weak heartbeat, which is often observed when wine is poisoned. The fact is that the drug itself is capable of provoking the above symptoms and further complicating the patient's condition.
In the second stage of wine poisoning, we observe the inhibition of the respiratory and cardiac centers. Violation of the coronary circulation in turn leads to hypoxia, because the tissues along with the blood do not get the oxygen they need and other nutrients. In such conditions it is very important to support the work of the heart with special medications - cardiac glycosides.
One of the budget and very popular cardiac glycosides is a drug based on the extract of digitalis leaves Digoxin, the purchase of which is possible only with the prescription of a doctor. With heart failure and cardiac ischemia, the drug can be administered in the form of tablets and solution, but when poisoning the advantage is given to the second form of release.
Ampoule solution is mixed with saline or 5% glucose solution. Single dose is 1-2 ml. The dose of dilution solutions is 10 ml. Multiplicity of administration 1-2 times a day for the first day, then once during the day.
An ampoule solution diluted 10-fold greater than for injections can be used for IVs at a rate of administration of not more than 40 drops per minute.
The drug can somewhat disrupt the heart rhythm, causing tachycardia and arrhythmias, and electrical conduction of the heart muscle, affect the composition of the blood, cause confusion and hallucinations. Sometimes there may be headaches, high fatigue, visual and digestive disorders, allergic reactions. But all these symptoms develop mainly with the introduction of high doses of the drug.
The drug is not prescribed for hypersensitivity to cardiac glycosides, inflammation of the heart, ventricular tachycardia or obvious bradycardia, blockade of the heart, and some other cardiac pathologies, as well as with excess calcium or potassium deficiency (hypercalcemia and hypokalemia) in the body. So taking this medication without doctor's prescription or at those doses is quite dangerous.
Alternative treatment and homeopathy
Wine poisoning is a very dangerous condition, the treatment of which should ideally be performed by specialists. Nevertheless, if the poisoning proceeds in a mild form and resembles the usual food poisoning symptoms, it is possible to include alternative recipes in the treatment of sorbents, redirectors and antiemetics, which will help the body recover much faster. Alternative treatment can be resorted to in the event that symptoms of poisoning have appeared in response to a large number of drunk, and not to the content of harmful substances in the wine.
If the house has fresh homemade eggs (without salmonella!), You can drink a couple of slightly whipped proteins that neutralize the intoxicating effect of ethanol.
To quickly remove toxins from the body, alternative medicine advises eating more citrus and juice from them, which can also help reduce nausea.
Since wine is a sweet drink, and failures in the body caused by intoxication can disrupt the exchange of glucose, which will go to the blood, it is recommended to add a half of lemon juice in a glass of water and slowly drink.
But the recipe for a universal remedy, which will be useful for any poisoning. Dill vodichku with honey can be easily prepared, if 5 cups of boiling water pour 3.5 tsp. Fennel seeds, boil for 5 minutes, cool to a warm state and add 3.5 tsp. Honey. The whole broth should be drunk during the day.
It will help to reduce intoxication and somewhat to alleviate the condition of the victim and the treatment with herbs. Good decongestion of decoction decoction of tansy and chamomile (50 g of tansy flowers, 20 g of chamomile grass, 0.5 liters of water). A decoction of licorice roots helps to fight dyspeptic disorders. If the liver is damaged by alcohol and toxins, the infusion of the roots of elecampane (20 g of crushed rootlets per 20 g of water, 1/3 of an hour) is suitable.
Homeopathy  for wine poisoning does not have a rich list of effective remedies. And yet, she can offer something.
For example, with dehydration, homeopathic doctors prefer to prescribe a Hina drug that helps the body regain strength. And to reduce the symptoms of intoxication with mild poisoning helps homeopathic remedy Nux vomica. Dosage and specific features of the use of drugs need to be clarified by a specialist doctor who should be acquainted with all the details of poisoning.
To remove symptoms of alcohol poisoning with the abuse of wine, you can take the drug "Anti-E" for 4-5 drops per reception. The drug is dissolved in 1 tbsp. Water and drink at intervals of 1 hour. The next day, the frequency of intake is reduced to 6-8 times a day.
[38], [39]
Prevention
It would seem that how much evil can bring alcohol, but people persist in drinking it. It is impossible to forbid doing this in a free country, but each of us can do everything to ensure that only a quality drink that will not only be harmless, but can even bring certain benefits to the table.
By the way, wine can cause poisoning, but it can also help cope with food intoxications caused by bacteria. This concerns predominantly red wines containing such substances that have a harmful effect on salmonella, listeria and even all known pathogens of gastritis and stomach ulcers - Helicobacter pylori.
So the question is whether it is possible to drink wine when poisoning disappears by itself. But we are talking only about food poisoning, not alcohol. And the benefit will only be if the quality of the medicine is high-quality red wine, and not a dangerous falsification.
I must say that the prevention of wine poisoning is not an easy matter. A few simple conditions will help to protect yourself from buying a substandard drink:
buy alcohol only in those outlets where the sale of counterfeit is excluded (usually branded alcohol stores and supermarkets, where they monitor the quality of the goods),
it is better to choose the goods of well-known manufacturers and check the availability of excise stamps,
when buying wine, you must pay attention to the period of its validity,
if the wine bought has long stood untouched and the period of its storage has left, it is better not to regret throwing it away, than to suffer then from food poisoning by fermentation and harmful substances.
During the feast you need to learn how to control the amount of alcohol consumed, this will avoid ethanol intoxication. By the way, doctors also do not advise drinking on an empty stomach if there is no desire to earn gastritis, pancreatitis and other unpleasant pathologies.
Hereditary winemakers and lovers also need to adhere to certain rules:
when making wine, do not be lazy to remove from the fruit the bones that contain a substance dangerous to the body,
strictly adhere to the technology of wine and wine drinks, comply with sanitary and hygienic standards, use fresh fruits without signs of rotting,
pour wine only in glass containers, using plastic bottles and metal pans or pots for other purposes,
Ready wine should be stored in a cool place without access to light.
These simple precautions are within the power of everyone who does not want to end their life in such a trivial way. 
Forecast
Poisoning with wine is considered one of the most serious intoxications, especially when it comes to the inclusion of toxic alcohols, harmful additives and cyanides into the drink. The forecast in this case is not very comforting. Most of the victims with severe intoxication die before the ambulance arrives or on the way to the hospital. With a mild and moderate degree of poisoning for human life and health, you can fight, but you need to start this fight as early as possible.
[47], [48]