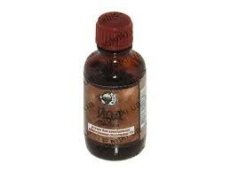 Iodine of Peves - antiseptic solution for external use
Indications Iodine of Pivoevsky
Indications for use Iodine Pozdevsky - identical to indications for the use of drugs Iodine-flomed, etc.
Attention!
To simplify the perception of information, this instruction for use of the drug "Iodine of Pivoevsky" translated and presented in a special form on the basis of the official instructions for medical use of the drug. Before use read the annotation that came directly to medicines.
Description provided for informational purposes and is not a guide to self-healing. The need for this drug, the purpose of the treatment regimen, methods and dose of the drug is determined solely by the attending physician. Self-medication is dangerous for your health.