Candles for inflammation in gynecology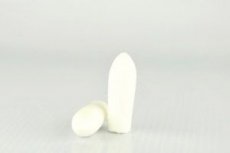 Applying candles from inflammation in gynecology, you can treat many diseases of the female sexual sphere that develop under the influence of opportunistic microorganisms and specific infectious agents.
Vaginal anti-inflammatory suppositories contain various active components, the mechanism of action of which is directed either at the cause of the pathology, or at a decrease in the intensity of the inflammatory process and the accompanying symptoms.
Indications of suppositories for inflammation in gynecological diseases
In gynecological practice, local treatment does not replace systemic therapy, but complement it, as in certain diseases it is effective against inflammation candles provide the ability to quickly and with minimal side effects to suppress the development of the local focus of infection.
Clinical indications for the use of candles include:
nonspecific vaginitis (colpitis or in which inflammation of the mucous membranes of the vagina caused by opportunistic pathogens, in particular, Staphylococcus spp, Streptococcus B, Citrobacter spp, Proteus, Klebsiella spp, Pseudomonas, Schigellae etc...);
chlamydial vaginitis ( urogenital Chlamydia );
vulvovaginal candidiasis (thrush);
Bacterial Vaginosis (inflammation of the vaginal mucous membrane, often caused by Gardnerella vaginalis and anaerobic bacteria);
cervicitis with erosion of the cervix ;
endocervicitis (inflammation endocervical glands and cervical epithelium, caused by staphylococci, Escherichia coli, Chlamydia, Trichomonas, etc.);
inflammation of the ovaries (oophoritis or adnexitis);
inflammation of the fallopian tubes ( salpingitis ), fallopian tubes and ovaries (salpingoophoritis);
inflammation of the lining of the uterus ( endometritis ).
For inflammations caused by specific pathogens, physicians include thrush or candidiasis (called yeast-like fungi Candida albicans), chlamydia (Chlamydia trachomatis) ¸ trichomoniasis (Trichomonas vaginalis), gonorrhea (Neisseria gonorrhoeae), mycoplasmosis (Mycoplasma spp., Ureaplasma spp.).
Release form
Proceeding from the fact that the pharmaceutical companies are being offered to the pharmaceutical market and which drugs are most often recommended by doctors, it is necessary to indicate such basic names of candles for inflammation in gynecology:
Hexinon - antiseptic bactericidal candles from inflammation of the vagina and cervix (acute and chronic form), caused by nonspecific pyogenic bacteria, chlamydia or trichomonads.
With nonspecific bacterial and candidiasis vulvovaginitis (thrush), as well as with vaginal trichomoniasis apply Terzhinan (in the form of vaginal tablets).
The preparation Poliginax (in the form of vaginal gelatin capsules) is intended for the treatment of vaginitis caused by nonspecific infections (strepto- and staphylococci), mixed and fungal infections.
Pimafucin (Natamycin, Primafungin) - antifungal suppositories effective for candidal vaginitis.
Antiseptic candles from inflammation of the vagina, containing iodine - Betadine (Yodoxid, Ruvidon) - are prescribed for diagnosed nonspecific vaginitis, as well as urogenital trichomoniasis and vulvovaginal candidiasis. See more - Candles from thrush
Anti-inflammatory suppositories based on eucalyptus extract Eucalyptin are indicated in cases of nonspecific vulvovaginitis and cervicitis.
Candles for inflammation of the appendages and uterus are rectal suppositories containing non-steroidal anti-inflammatory drugs, for example, Diclofenac or Voltaren suppositories (with diclofenac), Flamax (with ketoprofen), Movalis (with meloxicam), Cefekon H (with naproxen), suppositories with indametatsinom and others (the pharmacological characteristics of some of them are described in detail in the article - Candles of cystitis ). They are prescribed as an anesthetic, as inflammation of the ovaries, fallopian tubes or endometrium requires the use of systemic drugs for etiotropic treatment, in particular antibiotics.
Also read publications - Vaginal suppositories from infections and Colpitis treatment with candles
Pharmacodynamics
Pharmacological action, which has candles from inflammation of the vagina and the cervix of the uterus, is antiseptic and bactericidal; The active component of this agent is cationic polybiguanide chlorhexidine (in the form of biguconate). At the physiological level of acidity in the vagina, dissociation and release of the positively charged chlorhexidine cation occurs, which binds to the negatively charged cells of the lipoprotein membrane of bacteria and causes its destruction. Candles Gexicon act on most gram-positive and gram-negative bacteria and fungi, so these are effective candles for inflammation.
Vaginal tablets Terzhinan have at once four active substances: azole compound (imidazole derivative) ternidazole, active against trichomonads and gardnerella; aminoglycoside antibiotic neomycin (acting mainly on gram-negative microorganisms); polyene antimycotin nystatin (fatal to C. Albicans due to damage to its cell membranes); synthetic corticosteroid prednisolone (reducing inflammation by blocking the activity of leukocytes and inhibiting the synthesis of inflammatory mediators).
It should be noted that the composition of the drug of the French manufacturer (Laboratoires Bouchara-Recordati) differs from that produced in the Russian Federation and Romania. Terjinan, used in the EU, contains metronidazole (instead of terinidazole), and there is no prednisolone at all.
Pharmacodynamics of the preparation Polyzhinaks is based on the action of the polypeptide antibiotic polymyxin B (which destroys the envelopes of gram-negative bacteria), already mentioned above antibiotic neomycin and polyene antibiotic nystatin.
Containing in its composition a polyenic antibiotic natamycin (pimaricin), Pimafucin suppositories act only on C. Albicans, disrupting the integrity of their cell membranes of fungi and inhibiting the synthesis of sterol compounds.
The active substance of the betadin suppositories is povidone-iodine, which provides bactericidal and antifungal action due to the ability to coagulate proteins of pathogenic microorganisms.
And such anti-inflammatory suppositories as Eucalyamin contain the 1.8-cineole (eucalyptol), a turpentine substance, obtained from the leaves of eucalyptus; candles help to relieve inflammation with vaginitis, vulvovaginitis and cercivitis caused by staphylococci, streptococci and trichomonads.
Pharmacokinetics
The pharmacokinetics of these drugs in the instructions are not presented. As with the majority of vaginal suppositories used in gynecology, it was simply not studied, because - according to the manufacturers - their active components are practically not absorbed and do not enter the blood.
Use of suppositories for inflammation in gynecological diseases during pregnancy
Not contraindicated for treatment during pregnancy and lactation are suppositories of Gexicon, Pimafucine and Eucalyline.
According to the instructions, the anti-inflammatory suppositories of Polizinax in the therapy of pregnant women have not been adequately studied, so when they are prescribed, the gynecologist must compare the risk to the fetus and the benefit to the mother.
Betadin supplements are not recommended for use in the II-III trimesters. And the vaginal tablets of Terzinan, on the contrary, can be used from the second trimester of pregnancy, and even in the first three months, if, as it is customary to write in instructions in medications, the potential benefit for a future mother is higher than the possible risk of a future child. However, Terjinan contains prednisolone, and it is common knowledge that corticosteroids are forbidden during pregnancy because of the high risk of congenital anomalies in the fetus.
Contraindications
Contraindications to the use of suppositories of Gexicon, Terzhinan, Polizhinaks and Pimafucin, indicated in their instructions, is hypersensitivity to any incoming substances.
Betadine suppositories are not used not only for individual hypersensitivity to iodine, but also for thyroid dysfunction (hyperthyroidism, thyroid gland tumors, etc.), as well as severe kidney failure.
Candles for inflammation of the vagina Eucalyline have no contraindications.
Side effects of suppositories for inflammation in gynecological diseases
Candles of inflammation in gynecology - Hexicon, Terzhinan, and Polygynax Pimafutsin - may cause an allergic reaction in the form of itching, burning, redness and tissue in the genital area.
Candles Evkalimin producers did not report any side effects of the drug.
Side effects of vaginal suppositories, Betadine, except for the above reactions can be expressed in the appearance of bullous rash, indicating that the drug toksikodermii. And if there are problems with thyroid not excluded raising thyroid hormone levels (hyperthyroidism).
Dosing and administration
All candles from inflammation in gynecology should be applied intravaginally - by inserting deeply into the vagina.
Hexicon - one candle 1-2 times a day for a week; The maximum permissible duration of application is three weeks.
Terzhinan - one vaginal tablet (pre-soaked water) once a day for 10 days.
Polizinaks - one vaginal capsule per day (at night), duration of use should not exceed 10-12 days.
Pimafucin - one candle once a day (before bedtime); The standard course of treatment is from three days to a week.
Betadine - one candle a day for 7-14 days.
Eucalyptin can be used up to three times a day (one suppository).
According to the instructions to the drugs, an overdose is possible only when using candles with iodine Betadine. Exceeding the recommended dosage can cause a taste of metal in the mouth, increased salivation, perspiration in the throat, shortness of breath, swelling, trouble with the intestines.
Interactions with other drugs
Special interaction of suppositories Polizhinaks, Terzhinan, Eucalinum and Pimafucin with any other drugs is not revealed.
Anti-inflammatory suppositories of hexicon are not used simultaneously with iodine preparations, and containing iodine suppositories of betadine are incompatible with other antiseptic agents (including alkaline and chlorine-containing suppositories).
Attention!
To simplify the perception of information, this instruction for use of the drug "Candles for inflammation in gynecology" translated and presented in a special form on the basis of the official instructions for medical use of the drug. Before use read the annotation that came directly to medicines.
Description provided for informational purposes and is not a guide to self-healing. The need for this drug, the purpose of the treatment regimen, methods and dose of the drug is determined solely by the attending physician. Self-medication is dangerous for your health.