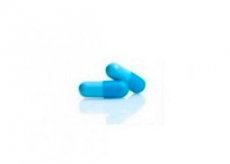 The medicine Ungapiven refers to analgesic and anti-inflammatory drugs.
Indications of the ungapiven
The administration of the medicine Ungapiven is possible with such diseases:
arthritis (except acute stage);
arthrosis (age-related changes in cartilaginous tissue);
osteochondrosis (dystrophic changes in cartilage);
radiculitis (inflammation of the intervertebral nerve roots);
Myalgia (pain in the muscles);
myositis (inflammation of skeletal muscles);
lumbago (chamber).
Contraindications
Ungapiven can not be appointed:
with acute inflammatory processes, tuberculosis;
dermatitis and other skin lesions at the site of ointment application;
with decompensation of the kidneys;
with severe liver damage;
during pregnancy;
with a high likelihood of allergy to the drug.
Caution should be observed when using the drug in childhood and the elderly.
Dosing and administration
Ungapiven is intended only for surface use. The agent is spread with a small layer on the surface of the skin (previously washed and dried). With light massage movements, the ointment is rubbed into the skin. Treatment schedule - up to 3 times a day, for 7-30 dney.Posle application of the drug should wash your hands with warm water and detergent. Ungapiven tablets can be used for physiotherapy, namely for electrophoresis. Before the procedure, the tablet is diluted in distilled water (1:20). The introduction is carried out from two poles, with a current strength of 10 mA. The duration of the session is up to 10 minutes. Electrophoresis is repeated every day, or every other day. Duration of therapy - up to 20 sessions.