Medical expert of the article

х
All iLive content is medically reviewed or fact checked to ensure as much factual accuracy as possible.
We have strict sourcing guidelines and only link to reputable media sites, academic research institutions and, whenever possible, medically peer reviewed studies. Note that the numbers in parentheses ([1], [2], etc.) are clickable links to these studies.
If you feel that any of our content is inaccurate, out-of-date, or otherwise questionable, please select it and press Ctrl + Enter.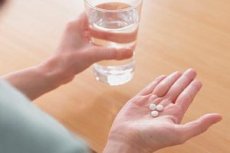 To such an infectious dermatological disease as lichen are diseases caused by different pathogens. And there are papular-exfoliative pathologies, the true cause of which is still unknown. When prescribing systemic therapy, doctors must take this factor into account when recommending taking certain tablets against lichens.
Indications of the pills from lichens
Indications for the use of tablets from lichen include such diagnosed skin lesions as:
It should be borne in mind that the system etiologic therapy of papulosquamous infections, when pills from lichen are taken internally, is carried out only with an accurate definition of the pathogen and only in cases when the local treatment does not give the desired effect.
Release form
Tablets from pityriasis (multicolored) lichen: Terbinafine (Binafin, Terbizil, Thermicon, etc., with this fungistatic substance cream and spray Lamizil are produced), Fluconazole (Diflucan, Fluzone, Medoflucon), Ketoconazole (Nizoral, Mycosoril, Oronazol, etc.) .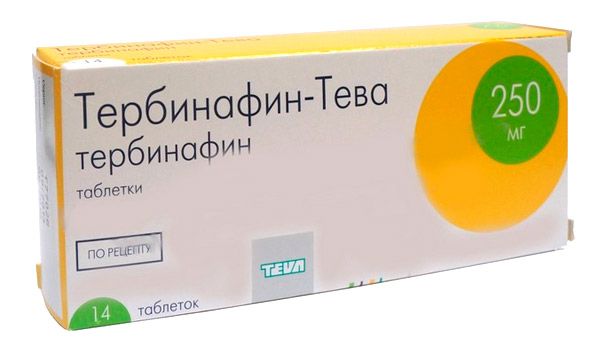 Tablets from the herpes zoster: Acyclovir (other trade names: Acyclovad, Vivorax, Zovirax, Gervirax, Lizavir, Provirsan, Ciclovir, etc.), Valavir (Valaciclovir, Valtrex, Valtrovir, Herpel).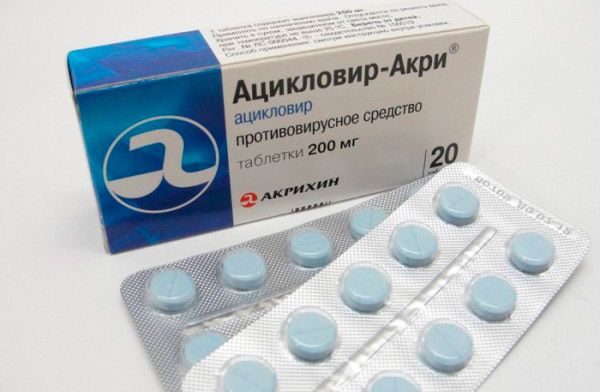 Tablets from ringworm: Griseofulvin (other trade names: Grifulin, Grifulvine, Fulcin, Fulvicin, Neo-Fulcin, etc.), ketoconazole.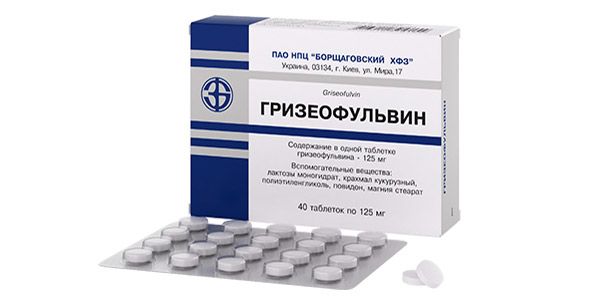 Tablets from pink lichen, given its non-infectious origin, include antihistamines that help reduce itching, for example, Loratadin (Claritin, Lotharen, Lorisan and other trade names).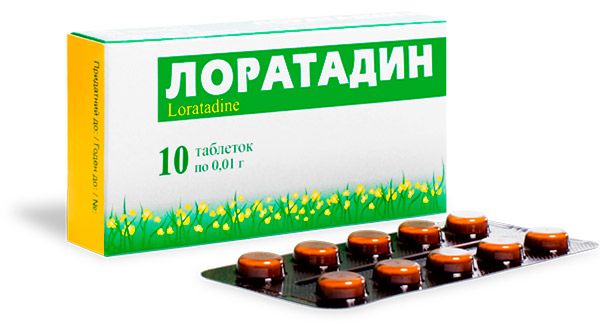 Pharmacodynamics
The active substance of Terbinafine is the methylnaphthalene derivative of terbinafine hydrochloride, which acts as a fungicidal action by blocking the squalene epoxidase, a fungal cell wall enzyme that provides the process of producing the sterols required for their formation (in particular, ergosterol). As a result, the fungi lose vitality and die.
Pharmacodynamics of Fluconazole and Ketoconazole, which are part of the group of azole derivatives (triazole and imidazole), is similar. Only these tablets from pityriasis (multicolored) lichen act on another enzyme of the cell membrane of the fungi-sterol-14-demethylase.
Tablets from shingles Acyclovir and Valavir are also similar in the mechanism of their effect on the herpes virus. Since the viruses do not have cells, Acyclovir and Valavir, being analogous to nitrous glycosylamines of viral deoxyribose, come into contact with virus enzymes and stop the process of DNA replication, that is, the multiplication of viruses. In this case, the component of the drug Valavir (L-valyl ester of aciclovir in the form of a salt) is first converted to active acyclovir.
The action of tablets Griseofulvin against fungi (Trichophyton, Microsporum, Epidermophyton) with ringworm and dermatomycosis provides its constituent antibiotic substance, which is synthesized by Penicillium griseofulvum (a kind of mold fungi). The drug disrupts the synthesis of cell membrane proteins of pathogenic fungi, suppressing the mitosis of their cells.
Used to reduce the itching of the skin tablets Loratadine, like all antihistamines, interferes with the action of histamine on histamine receptors such as H1, and also inhibits the release of T cells from mediators of inflammatory-allergic reactions.
Pharmacokinetics
Assignable for otaridovym (multi-colored) deprive Terbinafine readily absorbed into the blood from the gastrointestinal tract and almost completely binds to plasma proteins and gets into many tissues, penetrating the skin, nails and hair bulbs. The highest concentration of the drug is observed in 100-120 minutes after taking one dose. Terbinafine hydrochloride is transformed in the liver, metabolites are excreted through the kidneys.
Tablets from lichen Fluconazole and ketoconazole are absorbed rapidly, but bind to blood proteins in different ways: ketoconazole - more than 98%, Fluconazole - just a little more than 10% (but it remains long enough in it). Both drugs are metabolized in the liver, are excreted through the intestines and kidneys.
For the pharmacokinetics of the drug Acyclovir, an insignificant absorption level is characteristic - no more than 20% of the dose taken; Valavir tablets are twice as high. And the half-life of the active substance is almost the same, however, it can increase from usual 3 hours 5-6 times in the presence of problems with the kidneys.
With plasma proteins, Griseofulvin binds to 80%, penetrates many tissues of the body and overcomes GPB; the maximum concentration in the blood is noted after, on average, 4.5 hours after use. This medicine is split by 60% by the liver, half of the drug and its metabolites are excreted in a day - with urine and feces.
Loratadine is absorbed into the digestive tract by 100% and binds 97% to plasma proteins, reaching the highest level 1.5-2.5 hours after taking the standard dose of the drug. Biochemical transformation takes place in the liver (a pharmacologically active substance is formed). The average half-life of Loratadine with urine and bile is about 18 hours.
Use of the pills from lichens during pregnancy
During pregnancy and lactation tablets from depriving Griseofulvin, Terbinafine and Ketoconazole, tablets from the varicolored Fluconazole, as well as tablets from shingles Acyclovir and Valavir are not used.
The drug Loratadin is permissible to use pregnant and nursing only in cases of emergency - under the supervision of a doctor.
Contraindications
The tablets listed in the review against lichens have the following contraindications for use:
Terbinafine - renal failure, oncology of any site and stage, serious pathology of metabolism and blood vessels, children's age of up to two years;
Fluconazole - age younger than 16 years;
Ketoconazole - liver pathology in the stage of exacerbation;
Acyclovir and Valavir are individual hypersensitivity or intolerance to drugs.
Griseofulvin tablets are not used in patients with systemic blood diseases, SLE, cerebral circulation disorders, functional liver and kidney failure. The drug is not used in the treatment of children younger than two years.
It is contraindicated to use for children of the first two years and antihistamine drug Loratadin.
Side effects of the pills from lichens
When using terbinafine tablets in systemic therapy, side effects may occur in the form of nausea, diarrhea, abdominal pain, cholestatic syndrome, neutropenia, or thrombocytopenia.
Fluconazole and ketoconazole may cause skin rashes, nausea, loss of appetite, diarrhea, flatulence. In addition, the use of ketoconazole may lead to increased drowsiness, jaundice and hepatitis (if taken for a long time), joint pain, menstrual irregularities, and erection problems.
Acyclovir and Valavir, in the list of undesirable but possible side effects of antiherpic drugs, have dyspeptic symptoms, headaches, hives, general weakness.
The most serious side effects of Griseofulvin tablets include impaired coordination of movement and sleep, confusion, inflammation of the liver, changes in the functioning of the hematopoietic organs, and skin manifestations in the form of exudative erythema and toxic epidermal necrolysis.
Side effects of Loratadin are expressed in nausea, skin rashes, hair loss, increased drowsiness and fatigue.
Dosing and administration
All of these pills are taken from oral:
Terbinafine - one tablet (0.25 g) once a day (after meals).
Fluconazole - once a day for 50-100 mg.
Ketoconazole - 0.2-0.4 g per day (during meals); daily intake for adults should not exceed 1 g. The intake of the drug requires regular monitoring of blood levels and the level of hepatic enzymes.
Tablets from shingles Acyclovir - five times a day for 800 mg (4 tablets of 200 mg); Children under 2 years of age - ½ adult dose. The course of treatment lasts one week.
Valavir - three times a day for 1 g (the drug also take 7 days).
Griseofulvin (125 mg tablets) - twice a day for 2-4 tablets (the children's dose is calculated by body weight - 22 mg / kg). Tablets are taken during or immediately after meals, with a spoon of vegetable oil. It is also necessary to monitor the blood state every two weeks (to take tests).
Loratadine should be taken once a day for 0.01 g (that is, one tablet), children - half as much.
[24], [25], [26], [27], [28], [29], [30], [31], [32], [33], [34]
Interactions with other drugs
Terbinafine with the simultaneous use of antihistamines slows their metabolism, reduces the contraceptive effect of oral contraceptives, inhibits the elimination of antibiotics.
Tablets from multi-colored lichen Ketoconazole are incompatible with preparations containing corticosteroids. A Fluconazole potentiates the action of diuretics, indirect anticoagulants and drugs to reduce blood sugar in diabetes.
Griseofulvin reduces the pharmacological effect of anticoagulant drugs and hormonal contraceptives.
When using Loratadine tablets, do not take ketoconazole, as well as antibiotics of the macrolide group.
Attention!
To simplify the perception of information, this instruction for use of the drug "Tablets from depriving" translated and presented in a special form on the basis of the official instructions for medical use of the drug. Before use read the annotation that came directly to medicines.
Description provided for informational purposes and is not a guide to self-healing. The need for this drug, the purpose of the treatment regimen, methods and dose of the drug is determined solely by the attending physician. Self-medication is dangerous for your health.