Medical expert of the article
Sprays from lice and nits

х
All iLive content is medically reviewed or fact checked to ensure as much factual accuracy as possible.
We have strict sourcing guidelines and only link to reputable media sites, academic research institutions and, whenever possible, medically peer reviewed studies. Note that the numbers in parentheses ([1], [2], etc.) are clickable links to these studies.
If you feel that any of our content is inaccurate, out-of-date, or otherwise questionable, please select it and press Ctrl + Enter.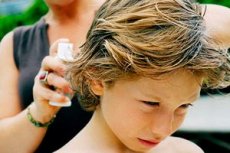 Indications of the sprays from lice and nits
Indication for the use of such sprays is the appearance of nits and lice in the scalp - with head lice.
Release form
The most effective and often used are such sprays: Pedikulen Ultra, Para Plus, Nyuda, Paranit, and LiceGuard spray repellent.
Avalanche
Lavanal includes a full set of tools necessary for the complete elimination of nits and lice - in addition to the drug itself is a special cap and a special thick comb.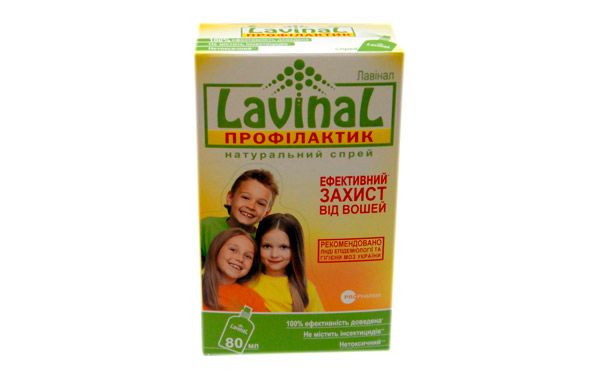 The spray does not contain synthetic insecticides, so it does not irritate the skin on the head, does not harm the hair and is completely safe for health.
[3], [4]
Paranita
Spray Paranit is a clear, oily liquid that is odorless.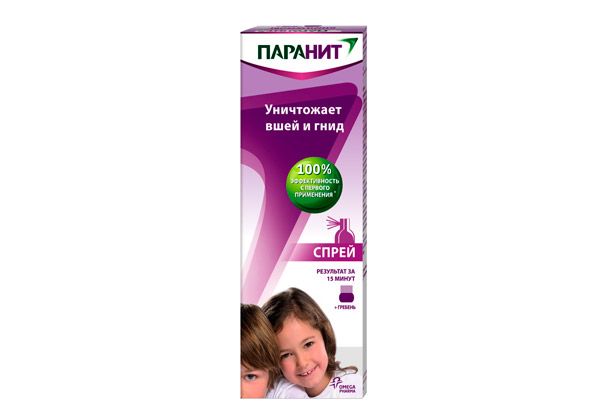 The drug contributes to the elimination of pediculosis - it helps suppress the vital activity of lice, as well as their nits and larvae.
Repellent
Repellent LiceGuard perfectly protects hair from lice, suppressing their activity - the use of this drug allows you to minimize the possibility of contracting pediculosis.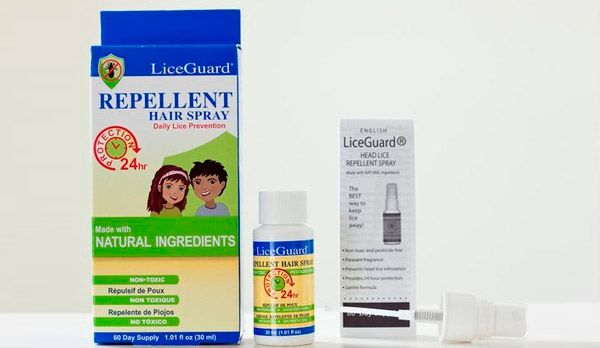 A daily one-time use of the spray with subsequent combing of hair for the whole day will protect you from lice. The drug is completely safe, it can be used daily, it is effective and easy to use.
Couple plus
Pair Plus - spray for external use. The drug has the form of an oily transparent liquid with a slight almost no noticeable smell, which must be sprayed on the hair and scalp of the patient.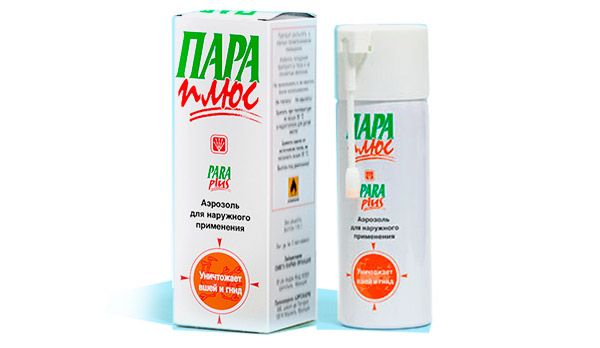 This is a combined remedy designed to eliminate head lice.
[5]
Nyuda
Nyuda - a spray against pediculosis, which has a physical principle of influence. The medicine kills lice, nits and larvae, it is allowed to use adults, as well as children older than 3 years.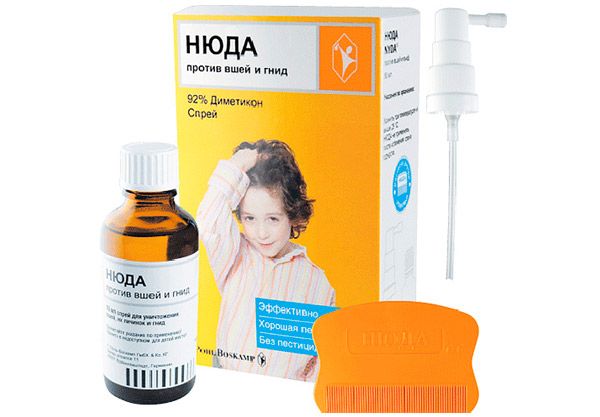 The spray is produced in a volume of 50 ml bottles. One package may contain 1 or 2 such bottles, but in addition also a plastic comb for combing the nits and a nebulizer.
Full Marx
Full Marx is an oily solution for topical use, which is contained in 100/150 ml vials. The active ingredients of the drug are isopropyl myristate, as well as cyclomethicone. The latter causes dehydration in the lice, which leads to their subsequent death.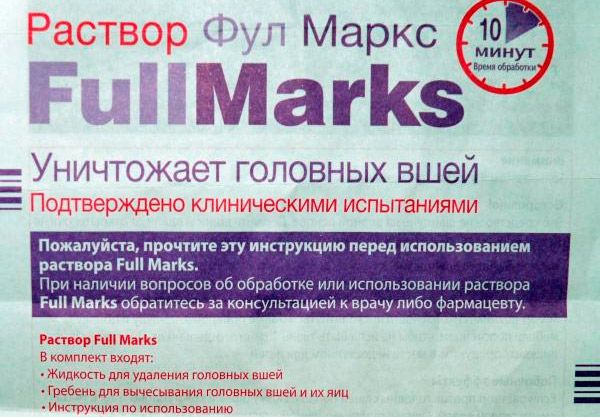 Isopropyl myristate is an auxiliary component that reduces the effect of the fat content of the spray.
Spray of lice for children
In modern pharmacies are sold a variety of medicines for pediculosis, but not all of them are allowed to use children. One of the most popular and effective sprays for lice for children is Para-Plus, which can be used for children from 2.5 years old. Its main advantage is that it can simultaneously fight both lice and nits.
Lice spray for prevention
There are no methods of 100% protection against lice, but it is quite possible to reduce the risk of infection to a minimum. There are special lice sprays for prevention, but remember and take into account that the effect of their effect lasts no more than 24 hours, so use the drug regularly. As a prophylactic remedy, Lavanal-Prophylaxis sprays, Neath Frey, Paranite Repellent, etc., are suitable.
The properties of sprays from lice and nits are examined on the example of the drug "Para Plus".
Pharmacodynamics
It is an insecticidal preparation of local action, which is part of the medicinal group of synthetic pyrethroids. Has a pediculicidal effect, suppressing the active activity of nits, larvae, as well as adult lice, living on pubic or head hair. Destroying the walls of the nerve cells of parasites through the sodium channels, the drug slows down their polarization, thereby paralyzing the insects.
Use of the sprays from lice and nits during pregnancy
To remove lice from a pregnant woman, a special approach is needed - in this case, it is necessary to take as close as possible to the choice of the method of treatment. It is necessary that the method is completely safe for the future mother and her baby. Most of the chemicals that are used to quickly eliminate lice have a high level of toxicity.
The active substance of most anti-neoplasmic sprays is permethrin, and all drugs that are based on this component are contraindicated during pregnancy and lactation. The same warnings apply to sprays based on phenothrin or pyrethrin.
At pregnancy it is possible to use only spray LiceGuard which does not contain in the structure of toxic substances.
Dosing and administration
Spray treatment is performed on dry hair - you need to apply the medicine to the roots, and then distribute the liquid along the entire length, achieving complete wetting. After this, for a while (from 10 minutes to several hours) leave a spray on your hair, to strengthen the effect of wrapping your head in a plastic bag or wearing a special cap. After the necessary amount of time, you need to carefully comb your hair using a special comb to remove the dead nits and lice. After performing this procedure, you need to wash your head with an ordinary shampoo.
Shelf life
The shelf life of the sprays varies depending on the drug, but mostly lies within 3-4 years.
[27]
The most effective spray against lice
The spray from lice and nits is usually chosen according to the needs of each patient. The choice can be made in accordance with the following parameters:
Paranitis sprays (over 5 years old), Nyuda (over 3 years old) Para Plus (over 2.5 years old), and LiceGuard are suitable for children.
LiceGuard is also a suitable medicine for pregnant women suffering from bronchial asthma and people with hypersensitive skin.
If the patient has a very severe infection, the Pedikulen Ultra spray should be used.
To etch lice out of bed linen, the drug A-Par is suitable.
Natural, harmless ingredients are contained in Paranit sprays, as well as LiceGuard. A non-toxic substance is also found in Nyud's drug. It is these medications that are recommended for those who are, for whatever reason, contraindicated in other sprays from lice.
The most effective are sprays from lice Para Plus and Pedikulen Ultra. Both of these drugs successfully fight simultaneously with nits and lice, which allows for one treatment to save the patient from infection, destroying both parasites.
Attention!
To simplify the perception of information, this instruction for use of the drug "Sprays from lice and nits" translated and presented in a special form on the basis of the official instructions for medical use of the drug. Before use read the annotation that came directly to medicines.
Description provided for informational purposes and is not a guide to self-healing. The need for this drug, the purpose of the treatment regimen, methods and dose of the drug is determined solely by the attending physician. Self-medication is dangerous for your health.