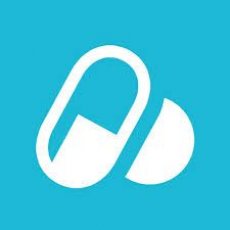 Ladivin is an antiviral drug that directly affects HIV (Human Immunodeficiency Virus).
HIV is referred to the family of retroviruses, a subfamily of lentiviruses (slow viruses). The most important of them for modern medicine are HIV-1, HIV-2 and SIV virus. Infection occurs through contact of damaged skin, mucous membrane with the patient's biological fluids: blood, semen, vaginal secretion, breast milk. The virus is not transmitted by airborne, household way. HIV affects the cells of the immune system: monocytes, macrophages, T-help. In the cytoplasm of these cells, the synthesis of viral DNA begins, and its own cells die. As a result, the work of the immune system is inhibited and the syndrome of acquired immune deficiency (AIDS) develops. There are 3 phases of the disease: acute, latent and terminal, as a result of which immunity decreases so much that the body can no longer resist infections that are not harmful to healthy people. There are bacterial, fungal, viral and protozoal infections, tumors, which leads to the patient's death if antiretroviral therapy is not performed. According to statistics, the world has about 35 million people diagnosed with HIV.
Indications Ladivin
In people infected with HIV, in the absence of antiretroviral therapy, death occurs on average 9-11 years after infection. Antiretroviral drugs prevent HIV from multiplying in the cells of the human immune system, blocking their introduction into cells and disrupting the assembly of new viruses at different stages. The timely treatment of antiretroviral drugs reduces the risk of developing AIDS and subsequent death hundreds of times. It should be remembered that antiretroviral drugs can not be cured of HIV infection, and patients taking this therapy can still transmit HIV to others. Indications for Ladivin application are monotherapy of HIV-infected adults and children with progressive disease, and also in combination with cidovudine. Ladivin does not affect treatment if an antiretroviral drug has previously been received.
Release form
Many tableted medicines are coated. This is done in several cases: in order to protect the unstable contents of the tablet from the destructive effect of gastric and intestinal juice, or, conversely, to protect the mucosa of the internal organs of a person from the negative action of the drug. Therefore, you should never share a tablet covered with a sheath, a knife, or dissolve in the mouth, waiting for the outer coating to part! The tablet should be swallowed whole, washed down with water (if there are no specific instructions in the instructions). Active substance Ladivina - lamivudine. Ladivin is released in the form of tablets, coated with a coat of 150 mg in packs of 10 and 100 tablets.
Pharmacodynamics
Among other retroviral drugs, Ladivin is considered a strong inhibitor of HIV-1 and HIV-2. The main mechanism of the antiviral action of Ladivin is the wedging in the form of monophosphate into the DNA strand of the HIV virus, as a result of which its replication is disrupted and terminated. It should be noted that lamivudine inhibits the HIV virus within the tumor cells and and blood lymphocytes, monocyte-macrophage lines, so Ladivin can be used to treat such manifestations of AIDS. When used in combination with cidovudine or zidovidin; international nonproprietary name recommended by WHO - cidovudine) slows the development of viral resistance to cidovudine in patients who have not previously received treatment. 
Pharmacokinetics
Ladivin is well absorbed in the gastrointestinal tract. Approximately 80-85% of the drug, released from the drug form - a tablet coated with a coat, enters the bloodstream and interacts with cellular targets - that is, its bioavailability in an adult. The average volume of distribution is 1.3 l / kg. Ladivin is excreted mainly with urine by renal excretion in unchanged form. This should be taken into account in the treatment of patients with impaired renal function. The half-life is 5-7 hours.
Use Ladivin during pregnancy
Unfortunately, for HIV-positive pregnant women, the generally accepted thesis is not suitable: "in pregnancy - drugs in extreme cases." All pregnant women with an acute phase of HIV infection should begin immediate treatment with antiretroviral drugs to prevent HIV transmission to the fetus. However, the selection of the drug should be made by the attending physician. There is no direct indication of the teratogenic effect of Ladivin, the change in reproductive function due to treatment with them. The doctor appoints Ladivin pregnant only after analyzing the expected effect for the woman and the risk to the fetus. 
Contraindications
Ladivin contraindicated in neutropenia (neutrophils amount less 0,75h 10 9 / l severe anemia (hemoglobin level reduction of up to 7.5 g / dl), severe renal impairment (creatinine clearance less than 5 ml / min), increased sensitivity to lamivudine, tsidovudinu It should be used with caution in patients with hepatic cirrhosis due to hepatitis B virus, given the risk of hepatitis after lamivudine withdrawal, increased sensitivity to any component of the drug, components of the drug.
Side effects Ladivin
In applying Ladivin, unfortunately, general malaise, fatigue, headache, fever, pain and discomfort in the epigastric region, nausea and vomiting, diarrhea, paresthesia and peripheral neuritis, pancreatitis, neutropenia, thrombocytopenia, anemia, increased hepatic transaminase activity, an increase in the level of amylase in the blood plasma, the development of secondary infection.
Dosing and administration
Ladivin is prescribed to adults and adolescents (12 to 16 years) 150 mg twice a day (in combination with tsidovudinom in a dose of 600 mg / day, divided into 2 or 3 admission). Children from 3 months are appointed at the rate of 4 mg per 1 kg of body weight 2 times a day, up to a maximum dose of 150 mg 2 r daily (in combination with cidovudine at a dose of 360-720 mg / m 2  per day, divided into several receptions). The maximum daily dose of lamivudine is 300 mg, cidovudine 200 mg every 6 hours. For adults weighing less than 50 kg, Ladivin is administered at a dose of 2 mg per kg of body weight 2 r daily, when used in combination with cidovudine. In patients with renal insufficiency, correction of the dosing regimen is necessary in view of creatinine clearance: at a level of more than 30 ml / min lamivudine is used at a dose of 150 mg once a day; at a level of 5-30 ml / min - periodically in a dose of 150 mg once a day. 
Overdose
There were no cases of overdose. Either way, the patient should be observed to prevent the appearance of toxic changes. If necessary, general supportive therapy is provided. Ladivin's antidote is unknown. It is also unknown whether Lavidin can be excreted by peritoneal dialysis or hemodialysis.
Interactions with other drugs
Applying Ladivin along with trimethoprim, the content of Ladivin in blood plasma increases by 40%. It is not recommended simultaneous application of Ladivin with ganciclovir or foscarnet. The use of paracetamol increases the probability of neutropenia, especially in the case of chronic therapy. Acetylsalicylic acid, codeine, morphine, indomethacin, ketoprofen, naproxen, oxazepam, lorazepam, clofibrate, cimetidine can change the processes of splitting and absorption of Ladivin.
Shelf life
Ladivin, as an antiretroviral drug, is usually taken throughout the life of the patient. Therefore, it can hardly be stagnant. Nevertheless, always check the expiration date of the drug indicated on the package - it depends on the life of your loved ones or yourself.
Shelf life Ladivina - 2 years from the date of production.
It is important to know!
Modern treatment of HIV infection can suppress viral replication in the majority of patients, as a rule, for a fairly long time and slow the progression of the disease into the stage of AIDS.
Read more..
Attention!
To simplify the perception of information, this instruction for use of the drug "Ladivin" translated and presented in a special form on the basis of the official instructions for medical use of the drug. Before use read the annotation that came directly to medicines.
Description provided for informational purposes and is not a guide to self-healing. The need for this drug, the purpose of the treatment regimen, methods and dose of the drug is determined solely by the attending physician. Self-medication is dangerous for your health.