Medical expert of the article
What to do in case of acute cystitis?

х
All iLive content is medically reviewed or fact checked to ensure as much factual accuracy as possible.
We have strict sourcing guidelines and only link to reputable media sites, academic research institutions and, whenever possible, medically peer reviewed studies. Note that the numbers in parentheses ([1], [2], etc.) are clickable links to these studies.
If you feel that any of our content is inaccurate, out-of-date, or otherwise questionable, please select it and press Ctrl + Enter.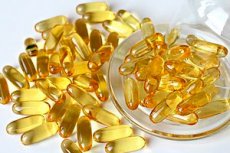 Attacks of acute inflammation of the bladder cause severe pain, disrupting the patient's performance. One of the features of cystitis is that without timely treatment it quickly flows into a chronic form, which is dangerous for serious complications.
Doctors recommend that you seek medical attention at the first symptoms. To eliminate pain during urination and lower abdomen, analgesics are used: Spazmalgon, Analgin, Nimesil. Combined agents that have analgesic, anti-inflammatory and antipyretic effects can be used.
High efficiency is shown by rectal and vaginal suppositories, which act on the inflammatory focus and effectively stop the painful symptoms. To combat infection, antibacterial and antimicrobial agents of a wide spectrum of action are necessary: Furadonin, Nolitsin, Monural. Also recommended is proper nutrition, physiotherapy procedures and bed rest for the time of acute inflammation.
Etiotropic therapy for acute cystitis
One of the effective methods of treatment of acute cystitis is etiotropic therapy. It is an antimicrobial and antibacterial treatment with special drugs that eliminate the cause of inflammation - bacteria. In combination with other methods, etiotropium promotes a speedy recovery.
Drugs are prescribed after bacteriological studies of urine and the determination of pathogenic flora. For treatment, antibiotics, antidotes, hyperimmune sera, probiotics, sulfonamides and other agents can be used.
Basic principles of etiotropic therapy:
Isolation and identification of the causative agent.
Definitions of sensitivity to the antibiotic.
Adequate selection of drugs, their dosage and duration of use.
Mandatory patients are prescribed uroantiseptics, such as: Monural, Furadonin, Nitroxoline. Also in the treatment use antispasmodics and analgesics, which minimize pain and have an anti-inflammatory effect: Nurofen, No-shpa, Baralgin. If the disease occurs in hemorrhagic form, then etiotropia includes hemostatics for rapid stopping of bleeding. Etiotropic therapy lasts from a few days to 1-2 weeks.
Read also:
How much is acute cystitis treated?
The duration of treatment for acute inflammation of the bladder depends entirely on where the disease was diagnosed and what treatment is prescribed. With timely diagnosis and comprehensive therapy, you can get rid of acute cystitis in 7-10 days. In order for the therapy to be as comfortable as possible, patients are prescribed a sick leave sheet. In especially severe cases, hospitalization and inpatient treatment are possible.
An important stage of treatment is medical therapy. As a rule, it consists of antibacterial agents, whose action is directed to the destruction of pathogenic flora. First of all, antibiotics of a wide spectrum of action are prescribed. If necessary, connect antifungal or antiviral drugs. Also, the medicamentous therapy includes uroseptics and vitamin preparations that facilitate urination, stimulate the urinary system and strengthen local immunity.
To accelerate the recovery process it is very important to consume large amounts of fluid and observe a therapeutic diet. Under the ban comes spicy, salty, fatty and sweet food. The emphasis in nutrition should be made on diuretics and rich in useful micro and macronutrient products. Also do not forget about hygiene. The doctor may prescribe special solutions or herbal decoctions / infusions for sedentary baths, douching or sweating.
Physiotherapeutic treatment
Another method used in the treatment of inflammation of the bladder is physiotherapy. Its action is aimed at reducing pathological processes and alleviating the painful symptoms.
Let's consider the most effective medical methods:
Anti-inflammatory - directed to restore the outflow of fluid from the bladder and the removal of pain.

Magnitophoresis - with the help of a magnetic field in the mucosa of the bladder, a therapeutic agent is introduced.
Electrophoresis - an electric current stimulates the ions of the drug and delivers them to the diseased organ. The procedure relaxes muscle tissue, soothes, fights inflammation, stimulates metabolic processes and accelerates the regeneration of damaged tissues.
Inductothermy - electric current is directed at heating the tissues of the bladder. Due to this, the blood supply and functioning of the urinary tract is improved, the vessels are dilated.
Ultrasound of various frequencies - improves blood circulation, promotes local immunity. It has a harmful effect on pathogenic microorganisms, has an anti-inflammatory effect.

Miorelaksirujushchie - strengthen medical action of medicines, liquidate infectious defeats, accelerate process of convalescence.

Thermotherapy - on the area of the diseased organ apply thermal applications of molten paraffin and ozocerite. This reduces the spasms of the muscles and relieves acute painful attacks.
Infrared irradiation - relaxes the muscles by increasing blood flow and raising the temperature.

Analgesic - relieve pain and inflammation, facilitate the process of urination.

Diadynamic therapy - electrodes are located above the pubic area or in the lumbar region. The current flowing through them creates a vibrating effect that reduces pain sensations.

Diuretics - are aimed at the removal of pathogenic flora from the inflamed organ.

Mineral water - for intake inside use chloride, sulfate or mineral water with a temperature of 24-30 ° C for 300 ml 3-4 times a day. Water is used for mineral sedentary baths. As a rule, these are sodium chloride and iodide-bromine baths in combination with drinking radon water.
Amplipulse therapy - is aimed at increasing the tone of the bladder and relaxing the sphincter.
Physiotherapeutic treatment has a number of contraindications, which should be taken into account before it is performed: a tendency to bleeding, inflammatory purulent processes, febrile condition, tumor neoplasms, intolerance to current.
Surgery
If conservative therapy of inflammation of the bladder is not an effect and necrosis of affected tissues arises, then surgical treatment is indicated. According to medical statistics, about 6% of people diagnosed with cystitis need surgery.
Let's consider the basic operational medical methods:
Transurethral resection of the neck of the bladder
This is an endoscopic operation, which is an introduction to the urethra of a surgical instrument. TUR is performed when the muscle fibers in the neck of the bladder are replaced with connective tissues. Scar tissue is removed by means of a coagulating loop that avoids bleeding. This method has high accuracy and minimal trauma.
Transposition of the urethra
It is performed in women with an abnormal location of the outlet of the urethra. The patient suffers from regular infectious lesions of the urogenital system. The operation consists in the plastic and transposition of the urethra in the correct position.
Polyps are neoplasms on the surface of the bladder. As a rule, they do not manifest themselves, but in some cases they lead to frequent inflammatory processes and painful urination. Polyps are removed if they are large and actively grow, block the ureteral lumen, bleed. The operation is performed under general anesthesia with a cystoscope.
If acute cystitis takes a necrotic form, when the walls of the bladder die, then the organ is dissected. To remove urine and eliminate inflammatory changes, a special tube - epicystostom is installed.
Radial surgical method, used with progressive reduction of the organ on the background of pathological processes. During resection, the removed bladder is replaced by a portion of the large or small intestine.
It is important to know!
Cystitis is an inflammatory disease of the bladder, which occurs quite often in modern medicine and delivers significant discomfort to patients.
Read more..