х
All iLive content is medically reviewed or fact checked to ensure as much factual accuracy as possible.
We have strict sourcing guidelines and only link to reputable media sites, academic research institutions and, whenever possible, medically peer reviewed studies. Note that the numbers in parentheses ([1], [2], etc.) are clickable links to these studies.
If you feel that any of our content is inaccurate, out-of-date, or otherwise questionable, please select it and press Ctrl + Enter.
Pain in the soul, also abstract for others, but very palpable for the suffering state. There are a lot of ways to fight against it, and we will touch on some of them.
The concept of "soul" is very fuzzy and abstract, it can be attributed to something that can not be studied in a person empirically. Habits, fears, reaction to the environment, dreams, remembrance, all these modern scientists unite under the term "psycho" and are studied by such methods as psychology and psychiatry.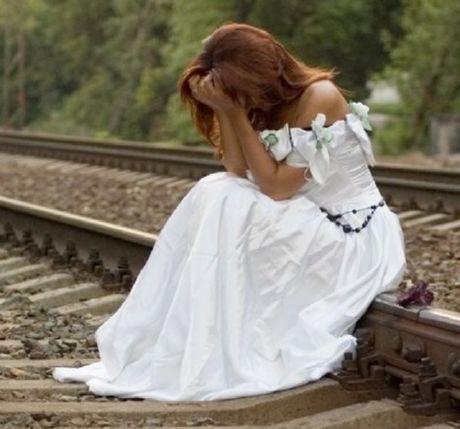 Reasons for the past
Often the pain in the shower is a consequence of childhood or adolescent psychological trauma. A certain event of a negative nature, the intensity of which went beyond the usual intensity for you at that time, or a series of recurring events were imprinted in your subconscious. It often happens that a person does not remember the situation and can not catch a causal relationship. Disorders of this nature drag on the individual throughout life, sometimes surfacing on the surface of the soul, sometimes leaving deep inside.
To such events include humiliation, failure, injustice, physical pain. Diagnosing this disorder is necessary first of all to identify the cause of pain in the soul. This is not always easy, and if you yourself are not able to immerse yourself in and extract the cause, you should turn to a specialist who, with the help of developed techniques (hypnosis, psychoanalysis, gestalt therapy, etc.) will be able to reveal the essence of your problem .
Then it is necessary to work out the situation, to distress yourself with the suffering object, to perceive what happened as an experience. Again, not everyone is able to do this on their own and a qualified psychologist can help in this. It often happens that when the problem is worked out once, the pain in the shower does not go away, then several repeated sessions should be performed to surely eliminate the pain.
Causes of pain in the soul come from the present
It so happens that the emotional shock that has recently occurred to a person can shake his psyche and lead to pain in the soul. In this case, the problem of pain relief on one side is simplified, since the cause lies on the surface, but on the other hand it can become more complicated due to the freshness of the shock and its intensity.
The sufferer, in this case, should switch his attention to objects or events occurring at the moment and not concerning the cause of pain in the soul. In case of a serious condition, it is necessary to use the services of a doctor.
If you see that your loved one was under severe stress, and his mental balance is shaken, do not take this problem carelessly, try to understand the situation and, if necessary, help, or contact a specialist. Since leaving the sufferer without due attention you can aggravate his pain in the soul and cause catastrophic consequences by his attitude.
[4], [5]
Pathological pain in the shower
Sometimes it happens that a person, for whatever reasons, plunges deeply into his state, which deviates intensively from the norm. You can observe the loss of contact with reality, obsessions, fears, mania and so on. If one of your loved ones has a sore soul in this way, immediately contact a specialist, tell him in detail about the problem and follow his instructions. Do not disturb the patient, do not tell him and do not report on the measures you are taking. In such a situation, in order to save a person, you must completely obey the instructions of the doctor.
It is important to know!
How to raise the mood is a question that has not once appeared in each of us. Consider ways to improve mood, fruits, vegetables and drinks for a good emotional state, as well as medication ways to improve mood.
Read more..