Medical expert of the article
Treating cracks on the heels of herbs

х
All iLive content is medically reviewed or fact checked to ensure as much factual accuracy as possible.
We have strict sourcing guidelines and only link to reputable media sites, academic research institutions and, whenever possible, medically peer reviewed studies. Note that the numbers in parentheses ([1], [2], etc.) are clickable links to these studies.
If you feel that any of our content is inaccurate, out-of-date, or otherwise questionable, please select it and press Ctrl + Enter.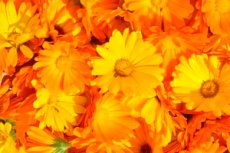 Herbs are used in the form of broths for foot baths and lotions, as well as in the form of infusion and lotion for washing and rubbing the affected area. Sometimes they are added to the complex homeopathic remedies.
Bearberry common helps fast healing of wounds and prevents the development of bacterial infection. It also has an anti-inflammatory effect. Normalizes the metabolic processes in the skin, increases its ability to regenerate and the degree of saturation of the skin with moisture. Used in the form of leaves. The main effect is due to the high content of glycosides and tannins.
Caraway seeds are used in the form of fruits and seeds. Promotes the recovery of the skin, the normalization of metabolism in the upper layers of the skin. Increases the regenerative capacity of tissues. Relieves inflammation and prevents fungal infection.
Thyme creeping is used in the form of grass. In this case, shoots, leaves, flowers possess useful properties. Contains a large number of essential oils, resins and gums, due to which it has a powerful antiseptic and wound-healing effect. Has the ability to quickly remove pain and spasms.
Calendula from cracks on the heels
Calendula with cracks is applied both externally and internally. It contains a large amount of vitamin C, as well as provitamin A, from which vitamin A is subsequently synthesized. A high content of essential oils and flavonoids allows quickly and effectively to remove inflammation and prevent the development of infection. It is used in the form of reed flowers and seamless flower baskets. Inside take in the form of broth and infusion. Usually 2 teaspoons pour a glass of water and drink for a day.
Ointment, which requires 10 grams of powdered flowers and 50 grams of Vaseline, is applied externally. All this is mixed and ground to form a homogeneous mass. Apply to cracks 2-3 times a day.
Aloe from cracks on the heels
It is applied in the form of leaves. Juice contains a large number of vitamins and enzymes, as well as phytoncides, which are potent biogenic stimulants. Apply both externally and indoors.
The use of the inside facilitates the normalization of metabolic processes, as well as stimulates tissue repair, cellular processes. Normalizes skin condition and promotes its self-healing and self-renewal.
Application externally in the form of ointments, creams, lotions and compresses renews the skin, promotes rapid healing of wounds and cracks, relieves inflammation, itching, puffiness, prevents the development of infection.
Well recommended ointment. Mix and melt on low heat lard, butter, cocoa, taken for 100 grams each with 15 g of aloe juice. Apply to affected areas of the skin. You can take and inside on a tablespoon.
It is also possible to apply a mixture of honey and aloe juice to the skin in the form of an ointment. To do this, melt on low heat honey. The agent must be stirred constantly. Then add 2 tablespoons of aloe juice, without stopping the stirring. Thoroughly mix and remove from heat. We give the opportunity to freeze, after which we apply a thin layer on the skin.
Purity from cracks on the heels
It uses grass and roots. Contains a large number of vitamins A, E, C. Thanks to this, quickly restores the skin and heals wounds. It removes free radicals from the body (vitamin C is a powerful antioxidant). Calms pain, relieves cramps and spasms, prevents the development of growths and neoplasms.
Purity is used externally. You can use juice from celandine. It is applied directly to the crack, tearing the plant from the bush. You can also prepare a lotion. To do this, squeeze about 50 grams of celandine juice and pour it with 3 tablespoons of alcohol or vodka. The obtained product is insisted in a dark place for a week, after which it is used for rubbing. You can also add to the bath and soar your feet in the resulting solution (about 10 ml of juice for 2 titres of hot water).
Burdock from cracks on the heels
Apply mainly roots and leaves. In the form of broths and infusions are taken orally, which increases the body's resistance and normalizes metabolic processes. This is reflected in the condition of the skin.
External applied in the form of broths for foot baths. A whole leaf is applied to the affected area for 30-40 minutes. This allows you to remove pain, quickly eliminates inflammation and infection, stops bleeding and softens tissues. You can prepare various broths, tinctures, ointments and cream based on burdock.
Onions from cracks on the heels
Sufficiently well proven onions. It helps to soften the skin, acts as a good antiseptic. Applied in pure form, or in the composition of mixtures. The juice of onions, which can be lubricated by affected areas, works well. Puree-like mass is applied to the foot in the form of a compress.
To prepare the mixture, roughly 500 grams of onions are ground, add a few tablespoons of sugar, honey to taste. You can use this mixture as a puree, and you can dilute 1 liter of boiling water and allow to stand for an hour. Place on a foot a thin layer. The product has antibacterial properties, and it also has a warming effect.
You can also prepare such a product: take 50 grams of pure onion juice, mix with one tablespoon of honey and a teaspoon of salt. Puts on a crack, we put a layer of cellophane on top and put on a warm sock. We withstand about 40 minutes.
The onion mashed potatoes have long been used: grate the onion on a small grater, mix with 2 tablespoons of honey and add 1 teaspoon of ground ginger. It is recommended to mash the onions in warm socks, warm the shelter, go to bed.
It is important to know!
Cracks are often accompanied by pain if they penetrate deep enough in the leg, or if the development of the inflammatory process has begun. In order to get rid of the pain of some painkillers is not enough, although, of course, they will prove to be quite effective. 
Read more..