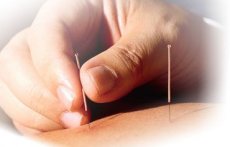 Acupuncture therapists have been and still are very popular specialists in the field of both traditional and traditional medicine, since acupuncture is an effective method of treating and preventing a variety of diseases, in particular diseases of the nervous system and the musculoskeletal system.
Acupuncture dates back to the time of Ancient China, even then this method of treatment was very popular and was considered very highly effective.
Who is acupuncturist?
An acupuncturist is a doctor who specializes in acupuncture (acupuncture). The profession of acupuncture therapist appeared a very long time ago, and remains popular to this day.
In the modern world acupuncturists are specialists with higher medical education (most often these are neurologists or neurologists) who have received special education in acupuncture and, accordingly, received the necessary certificate that allows them to engage in this type of treatment. In today's world it is not so difficult to get a certificate of acupuncture, so if you have already decided to turn to this specialist, be sure to have a higher medical education, which implies a good knowledge of human anatomy. Otherwise, you run the risk of getting to an unqualified specialist whose treatment may not produce any result or, in the worst case, can even harm your health only through the banal lack of good knowledge of anatomy and human physiology.
When should I go to an acupuncture therapist?
Acupuncture therapist can be treated in the presence of any disease that gives you discomfort. Naturally, the disease should not be in the acute stage. Before starting treatment with an acupuncture therapist, you need to seek the advice of a therapist and then after the treatment prescribed by the therapist, you can take an acupuncture course for the best performance.
Needle reflexotherapy is not desirable to be used as the only independent method of treating a particular disease, it should be in addition to a specific type of treatment. Also, acupuncturist can be contacted if you need to relieve stress or stress, in which case acupuncture is perfectly acceptable as an independent treatment method.
Contraindication to the appeal to acupuncture therapist is the presence of malignant neoplasms in the body, blood cancer, infectious diseases of various genesis, active tuberculosis, the state of acute poisoning, treatment with hormonal drugs, elevated body temperature.
What tests do I need to take when I go to an acupuncture therapist?
When referring to the acupuncture therapist, there is absolutely no need to pass any tests, but the doctor may well require a general blood test from you to exclude the presence of any diseases that can be transmitted by transmissible transmission. Also, the doctor-acupuncturist must provide the results of the tests that you took before you started treatment for your disease. They will help the doctor choose the right treatment tactics depending on the patient's obvious problem.
What diagnostic methods does the acupuncturist use?
Among the main diagnostic methods used by acupuncturists are acupuncture in combination with pulse diagnostics, psychological methods of diagnosis using mudra and muscle testing. Also very often needle acupuncturists use special electrical devices to more accurately determine the active points on the patient's body.
What does the acupuncture therapist do?
Acupuncturists occupy treatment of various kinds of diseases through acupuncture, massage or cauterization of active points of the body (but most often it is acupuncture). The human body has 664 such points, all of them are projection points of internal organs on the surface of the skin. The doctor-acupuncturist in his work uses special thin sterile silver or steel needles, or special devices that can influence active points.
Acupuncture is a very effective method of treatment, especially in cases when treatment with traditional medicine does not give the expected result. This method of treatment is considered safe and with its correct application and does not cause any complications and side effects. The acupuncturists work mainly in private medical clinics or specialized health centers.
What diseases does the acupuncture therapist treat?
The range of diseases treated by a doctor-acupuncturist is very large. For better results, acupuncture is combined with other treatments, but is also often used as an independent treatment method. Most often with the help of acupuncture they treat: 
cardiovascular diseases;
diseases of the respiratory system;
chronic diseases of the gastrointestinal tract;
diseases of the spine and joints;
pain syndrome;
chronic fatigue and sleep disturbances;
diseases of the genitourinary system;
alcoholism, nicotine addiction;
headache;
hair loss;
obesity;
depression, etc.
With the help of acupuncture, you can also significantly improve the condition of the skin of the face, make it more elastic, get rid of the second chin and restore the normal oval face. Also acupuncture is very effective in losing weight. In addition to all this, acupuncture also has its own contraindications - the presence of infectious, certain dermatological and oncological diseases.
Advices of the doctor acupuncture therapist
A very large proportion of patients with a doctor-acupuncturist are people with diseases of the musculoskeletal system and the osteoarticular system. Patients complain of back pain, joint pain, which can give in the limbs, complain of numbness in the limbs, restriction of movements. Doctors urgently recommend such patients to immediately contact a specialist and take appropriate treatment measures. In no case do you need to self-medicate, uncontrolled yourself to take strong pain killers, to treat with alternative medicine. So you can only aggravate your condition and complicate the work of your doctor. In such cases, complex therapeutic treatment is well helped along with acupuncture. It is important to prevent various diseases. The main preventive measures include the rejection of bad habits, normalization of nutrition, a healthy lifestyle, regular walks in the open air, sports, full rest.
As a conclusion, we can say that a doctor-acupuncturist in the modern world is a sufficiently requested specialist who can conduct complex treatment of almost every disease. Acupuncture since ancient times and until now is considered a very effective method of treating various kinds of diseases. Its effectiveness has been proven by a multitude of scientific studies and is directly proved by the patients' reviews, who underwent treatment with an acupuncturist physician.
It is important to know!
Acupuncture is one of the methods of reflex physiotherapy. The method is based on the filo- and ontogenetic interrelation of certain skin areas through the nervous and humoral systems with internal organs.
Read more..