Medical expert of the article
Cream from stretch marks: which is more effective?

х
All iLive content is medically reviewed or fact checked to ensure as much factual accuracy as possible.
We have strict sourcing guidelines and only link to reputable media sites, academic research institutions and, whenever possible, medically peer reviewed studies. Note that the numbers in parentheses ([1], [2], etc.) are clickable links to these studies.
If you feel that any of our content is inaccurate, out-of-date, or otherwise questionable, please select it and press Ctrl + Enter. Before presenting to your attention the unique rating of creams from stretch marks, it should be recalled that stretch marks on different parts of the body represent a striped atrophodermia - striae.
That is, they are scars on the site of excessive stretching of the skin and subcutaneous tissue and the subsequent destruction of the dermis network that provides durability of the skin. This is due to depletion of stocks and insufficient production of fibrillar proteins - collagen and elastin. And during pregnancy, this process is affected by hormones.
Atrophodermia, many people try to stop and even reverse, using the cream from stretch marks. The degree of benefit from the use of outdoor products is difficult to assess, but their manufacturers promise high efficiency.
What cream is better for stretch marks?
In all likelihood, you want us to call the best cream from stretch marks ... It is impossible to do this - with all the desire - the susceptibility to any cosmetic product is individual. In return, we will characterize the most famous external means from stretch marks and necessarily represent the composition of the cream from the stretch marks of each brand.
So, what should the cream enter from the stretch marks so that the skin gets the nutrients it needs, the synthesis of collagen and elastin by the fibroblasts of its reticular layer increased, and the unsightly bands on the skin disappeared? Dermatologists call the main conditions of effectiveness - the presence of amino acids ("bricks" of proteins), vitamins (A, C and E), collagen, minerals, active nutrients and moisturizing components (olive oil, cocoa butter, various essential oils, ).
Do not forget about the presence of dermatological agents for the treatment of postoperative scars, which can be used for atrophoderma. First of all, it is Kontraktubeks gel (Merz Pharma, Germany) with onion extract (tsepanin) and anticoagulant heparin. Among his testimonies, except scars and contractures of joints and tendons, stretch marks after pregnancy are also indicated, although, as noted in the official instruction to the drug, how it works on pregnant and lactating women, no one studied.
However, it is known that with external use of heparin, the decrease in the number of platelets in the blood should be avoided, and this often occurs during pregnancy (when the volume of circulating blood in women is significantly increased). And to apply heparin, including and containing it Kontraktubeks, during pregnancy and breast-feeding it is possible only on strict medical indications.
Also in pharmacies you can find its analogue of the same manufacturer - gel Mederma, in which there is an extract of onions, but heparin is absent.
Creams from stretch marks produced in France
The majority of manufacturers of means from extensions are guided by the needs of women who are preparing to become mothers or have just become them. But this does not mean that this or that cream from stretch marks can not be applied to those who have had striae for other reasons, for example, due to a change in body weight.
Let's start with Vichy, or rather with Vichy Vergetures Action Integrale cream , which is positioned as a double-action stretch cream: it corrects existing atrophic scars and reduces the likelihood of new ones forming due to moisturizing and nourishing the skin. Than this cream nourishes the skin, that is, what does it consist of? He names only a few components: cyclopentasiloxane (silicone), glycerol, stearoxydimethicone, propylene glycol, vitamin E, lecithin, Asiatic centella extract, shea butter (karite), soybean oil, as well as hydroxyproline, isoparaffin, methyl and propylparabens.
The oil of the tropical plant Centella asiatica contains an essential oil in which flavonoids (including rutin, which should not be used in the first three months of pregnancy), terpenoids, tannins, phytosteroids are found.
Another French cream from double-action stretch marks is Mustela Vergetures Double Action, which includes Japanese Sophora extract, sunflower and soybean oil, cocoa butter, white lupine oil extract (Lupinus Albus), beeswax, avocado fruit acids, carite essential oil and vitamin E (tocopherol).
You noticed that in both products there is soya oil and essential oil karate (shek). Karite oil (Bytorospermum parkii) contains oleic, stearic, palmitic and linoleic fatty acids, which promote skin hydration and softening. In addition, in this oil there are several types of phytosterols, one of which - β-sitosterol - is similar to estrogen and is supposed to promote the production of collagen in women. The same plant steroid is found in soybean and linseed oil and wheat germ oil, which are introduced into the cream from stretch marks.
Reduces the size and discoloration of existing striae and cream Elancyl - Elancyl Concentre vergetures (Pierre Fabre Laboratories, France), which includes vitamin C and fibrilin, stimulating the synthesis of collagen. The manufacturer warns that this product is not suitable for pregnant and lactating women. For expectant mothers, there is another cream from stretch marks - Elancyl Creme prevention vergetures with safflower oil and vitamin E.
Galenic Elancyl - the same as just Elancyl; Pierre Fabre Laboratories has nine brands, including Galenic, Elancyl, Avne, NaturActiv, Klorane, A-Derma, and others.
Body oil Clarins Oil with oils of hazelnut, rosemary, mint and geranium, according to the manufacturer, reduces the appearance of stretch marks in pregnant women. Hazelnut oil softens, smoothes and moisturizes the skin, and the essential oil of geranium stimulates the outflow of lymph and removes swelling, and also promotes the regeneration of damaged epidermis. The question arises from mint (menthol) and rosemary, as they stimulate the flow of blood to the place of application ...
Also, to solve the problem with stretch marks, Clarins produces the Stretch Mark Minimizer cream - with extracts of bearberry and centella. Bearberry contains clarifying the increased pigmentation glycoside arbutin and phenolcarbonic ellagic acid.
Gel Lierak - gel Phytolastil of the French company Lierac - contains a plant complex for the retreading of the damaged epidermis: extensions of alchemy (cuff), ivy and field horsetail. This is the know-how of Lierac, and the company's biochemists convince consumers of their products that the flavonoids of these plants help activate the biosynthesis of collagen and elastin.
Ivy ordinary (Hedera helix) has in its biochemical arsenal organic acids, tannins, vitamins, phytosterols, glycosides (rutin). Phytotherapists consider pregnancy a contraindication to the use of drugs containing the extract of this plant.
Thalgo cream of the French company Thalgo la Beauty Marine struggles with stria due to the presence of vitamin E, Centella extract of Asiatic and wheat germ oil
Creams from stretch marks produced in Italy
The Italian company BetaFarma offers pregnant women a cream Mammacoccole - a cream from stretch marks of double action. It is composed of beta-glucan oats, flaxseed extract and vitamin E.
Chicco Mumma donna cream (Chicco Mamma Donna Intensive Anti-Stretch Marks Cream) is a preventative against overextension of the skin during the period of carrying out the baby and to increase the tone of flabby skin on the abdomen after childbirth. Its active ingredients: rice bran oil and wheat germ (they contain phytosterols), sweet almonds, vitamins E and PP.
GUAM is a series of cosmetics based on the extract of marine brown algae, manufactured by Lacote (Italy). Cream against stretch marks on the body with hyaluronic and glycolic acids and macadamia oil - GUAM Crema Smagliatu. Hyaluronic acid does not need comments, but glycolic properties should be noted. This hydroxy acid prevents hyperkeratosis, and, due to its low molecular weight, can pass into the intercellular space of the skin tissues.
Also, manufacturers introduce cream oil from stretch marks of walnut macadamia oil, since it has a high content of palmic fatty acid, which softens the skin well and keeps moisture in it.
Cream to prevent stretch marks and reduce the available - Collistar Intensive Anti-stretch marks as the main ingredient is developed by specialists Collistar complex Elastin-Plus, which helps to restore damaged collagen fibers and stimulates the synthesis of collagen. This "unique" complex includes vitamins, hyaluronic acid and shea butter.
In pharmacies is sold hypoallergenic Italian cream Rilastil, containing olive oil, sodium hyaluronate, vitamin E and again karite oil.
Creams from stretch marks produced in Germany
The cream against stretch marks of Sanosan (Mann & Schroeder GmbH) should restore the elasticity of the skin and thus prevent the stria from appearing. And this is due to its ingredients: vitamin E, extract of hibiscus seeds, chitosan and jojoba oil.
StriaSan stretch marks (NAWA Heilmittel GmbH) are available in two versions - StriaSan Pre (for use during pregnancy) and StriaSan Post (for after-birth stria).
The most famous German company Bayer produces Bepanten - a child's remedy, which prevents so-called diaper dermatitis. But from stretch marks, future moms have an emulsion of Bepantol with olive oil, glycerin and Centella extract.
Bubchen is engaged in the production of children's cosmetics, and to moisturize the skin of women during pregnancy and lactation produces a liquid cream with aloe vera from stretch marks with sunflower and palm oils, glycerin with the addition of almond, hips, jojoba, karite - Bubchen Mama Pflegelotion.
About Mercont's Contractbutubex and Mederma gels were discussed above.
[4], [5]
Creams from stretch marks produced in the USA
Nourishing body cream Mangosteen (100% Pure) should moisturize, soften and nourish the skin due to the antioxidants contained in its composition - vitamins A and C - and the extract of the fruits of the tree of the mangosteen (Garcinia mangostana) growing in the tropics. In these fruits, a lot of vitamins, and in their peel found xanthonoids - phenolic organic compounds, which, for example, contains our St. John's Wort. In places of growth of mangosteen, tea from the peel is treated with diarrhea, bladder infections and even gonorrhea. And ointments from the crushed peel are used for skin rashes and inflamed wounds.
The nutritious cream for massage Avent (Philips AVENT Indulgent Body Cream) contains oils of papaya and karite.
And for massage with striae ET Browne Drug Company produces a cream with collagen from stretch marks with vitamin E, cocoa butter, karite and Bio C-Elaste complex - Palmers Tummy Butter for Stretch Marks. Complex Bio C-Elaste consists of collagen and elastin (in the form of protein whey), extract of centella, almond oil and argania (rich in oleic and linoleic fatty acids).
The cream of stretch marks from Amazing Creams & Lotions Rejene (Rejene Аnti stretch mark cream) includes routine, Phaseolus Lunatus bean extract, as well as palmitoyl oligopeptide and palmitoyl tetrapeptide, which activate certain genes in the scar tissue of the skin and thereby activate regeneration damaged epidermal cells.
[6], [7]
Creams from Russian stretch marks
Cream for the prevention of stretch marks during pregnancy - Mama comfort gel, in addition to hyaluronic acid, extracts of brown algae, green tea, horsetail, nettles, cornmeal and ivy, contains a patented DSM Nutritional Products, LLC biologically active complex REGU-STRETCH. This is a combination of a synthetic tripeptide of palmitoyl, panthenol and an extract of the common shandra plant (Marrubium vulgare).
Cream from stretch marks with a pomegranate - emulsion Hendel's Garden. In its basis (derived from coconut oil caprylic triglyceride), components such as: pomegranate extract (rich in vitamins and promoting lightening of pigmentation) are introduced; rapeseed oil (Brassica Napus Seed Oil), containing fatty acids; walnut oil; extract of Robusta coffee; jojoba oil and karite.
Dr. Bio body cream is stated as promoting skin elasticity. It consists of: extract from slime snail (it contains glycolic acid and collagen), olive oil, extracts of leaves of ginkgo biloba and birch buds, as well as rowan juice.
The Evinal cream contains an extract from the placenta, and Clearin is classified as ayverdicheskoe cosmetics, and it contains the oil margozy, sesame, vaseline, and turmeric, Indian gooseberry (Phyllanthus emblica), etc.
The cream from stretch marks with the Russian-made mummy Mumio organics also has lanolin, retinol acetate, lavender oil, eucalyptus, menthol, chamomile extract. Note that the essential oil of lavender is added to creams not only for the smell: the monoterpene alcohols entering into its composition promote the penetration of all other useful substances into the epidermis.
Many of the above mentioned means can be replaced by a combination of a palmitic acid ester with cetyl alcohol - cetyl palmitate. It is part of the cream, which used to be done on the basis of the sperm whales extracted from the head. The current Spermacet cream from stretch marks can also help, at any rate, its ingredients soften the skin and restore its elasticity. And this does not interfere with atrophoderma.
Creams from stretch marks of other manufacturers
Cream with aloe vera from stretch marks from Vitabiotics (UK) - Pregnacare. In addition, this product contains vitamin E and beta-carotene, an extract of calendula flowers, essential oils of lemon, lavender, primrose, orange blossom, allantoin, panthenol, soy protein hydrolyzate (containing amino acids).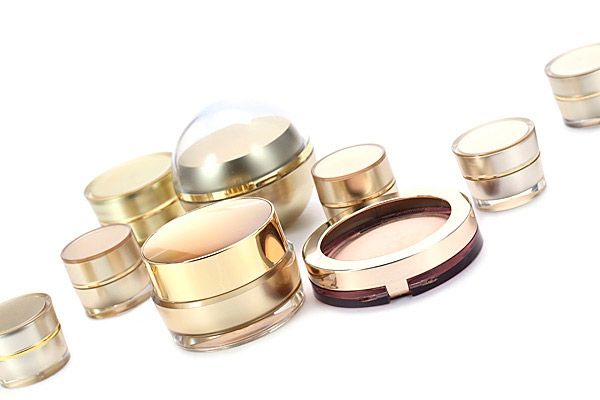 Toitbel silhouette, more precisely, Silhouette cream of Swiss manufacturer ToitBel, basically has already mentioned the complex of Registril, and thanks to almond oil the skin gets additional nutrition and hydration.
Oil from stretch marks Weleda - Weleda Pregnancy Body Oil (Switzerland) - contains a mixture of oils of sweet almonds, arnica, geranium and orange.
Cosmetic oil for scars, stretch marks and dehydrated skin Bio Oil produces the multinational company Cederroth (headquartered in Sweden). It is a suspension based on PurCellin Oil complex, consisting of vitamins A and E and essential oils of chamomile, calendula, rosemary and lavender. The oil is easily absorbed and softens the skin, improving the appearance of scars and stretch marks, making pigment spots less visible.
Cream It's Your Body Stretch Mark Cream from the international trade network Mothercare has in its recipe all the same essential oils of sweet almonds and karite that prevent the drying of the skin.
Baby Teva - a brand of Israeli cosmetics for children - also produces oil from stretch marks in pregnant women. This is BT Natural Belly butter fatty pregnancy based on cocoa butter with the addition of karite oil.
The cream from stretch marks during pregnancy Maternea (Anti-stretch marks Body Cream) is produced by the Bulgarian cosmetic company Lavena. The active substances in the Regestril complex, judging by clinical tests, increase the recovery capacity of the extracellular matrix of the skin and contribute to the production of collagen and elastin by fibroblasts. The Regestril complex includes Bio-Bustyl (biotechnological bacterial filtrate with growth factors and peptidolipids), cocoa butter, rice bran, coconut, soybean, almond, jojoba, peppermint, lavender, karite, extracts of Kigelia (African sausage) and horse chestnut.
Cream with collagen from stretch marks of Thai production - PasJel Precious Skin - contains vitamin E, olive and castor oil, jojoba oil, extract of their cucumber seeds, extract of hibiscus flowers, etc.
Body Shape is a Massage Shape Body Shape Firming Cream manufactured in Malaysia with extract from brown algae.
Chinese creams from stretch marks on the market for this purpose are represented by AFY Gold Snail (Golden Snail) cream based on snail mucin; often it is called simply AFY cream. The composition of the cream is enriched with green tea extract and allantoin.
Cream 911 (GreenPharmCosmetic, Ukraine) - balm 911 No scars - as active ingredients it contains extracts of chamomile, St. John's wort, yarrow and oil of Alexandrian laurel, Kalindzhi (black cumin) and milk thistle (milk thistle). Flavonoid milk thistle silymarin is contraindicated in pregnancy.
As you can see, it is not so easy to choose the right treatment for stretch marks. However, the synthesis of collagen in our body is a much more complicated process ... We hope you can choose the best cream for your stretch marks.
Attention!
To simplify the perception of information, this instruction for use of the drug "Cream from stretch marks: which is more effective?" translated and presented in a special form on the basis of the official instructions for medical use of the drug. Before use read the annotation that came directly to medicines.
Description provided for informational purposes and is not a guide to self-healing. The need for this drug, the purpose of the treatment regimen, methods and dose of the drug is determined solely by the attending physician. Self-medication is dangerous for your health.