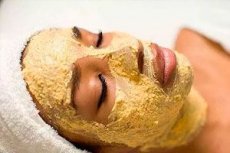 Ordinary carrots, in fact, are an unusual vegetable. Delicious, nutritious, beautiful bright color, it is used not only for food. Carrots are very in demand in cosmetology. What do cosmeticians like orange root crops for?
Indications of the carrot cream for the face
Components of carrots have invaluable properties for skin:
relieve dryness;
eliminate desquamation and dead epidermis;
promote cell renewal;
increase elasticity and elasticity;
form a natural protection;
resist the first signs of wilting;
contribute to the restoration of a healthy complexion.
Most often in recipes I use carrot extract, which perfectly moisturizes, softens, heals, enriches the skin with vitamins B, D, E, P. Carrot confidently overtook other vegetables by the amount of carotene. Vitamin K helps whiten the spots left after acne. Vitamin C is used to prevent inflammation.
Indication for the use of carrot face creams - dryness, lack of vitamins, peeling, spots and microcracks, decreased turgor, aging of the skin.
Release form
The use of carrots in cosmetology is due to the fact that its components have a beneficial effect on the skin: normalize the work of the sebaceous glands, heal microdamages, have anti-inflammatory and whitening properties. 
Carrot cream for the face from acne
The use of carrot creams removes greasy shine and rashes on the face.
Carrot cream for the face from acne is easy to prepare at home. The simplest recipe is to apply carrot paste to the face and stand for 15 minutes.
More effective creams and face masks are obtained by combining carrots with other useful ingredients that complement its action.
In mashed potatoes add 2 tbsp. Spoons of milk. The kashka must be thick to not slip off the face. After half an hour, rinse with warm water.
A mixture of rubbed carrots, whipped protein and flour dries pimples, matiruet and refreshes the skin.
A mixture of several teaspoons of juice and a tablespoon of honey is applied for 15 minutes and washed off with water using cellulose sponge. With very dry skin, you can add a yolk that will make the cream more nutritious.
By 2 tbsp. Spoons of oatmeal and juice are carefully mixed with a spoonful of low-fat sour cream. Apply on the skin for 20 minutes.
Carrots with cosmetic cream
A few drops of fresh juice mixed in a separate bowl with a portion of a nutritious day cream. You can not mix all the cream at once in a jar, because it will deteriorate.
Names of carrot face creams
The names of carrot face creams, in comparison with other cosmetic products, are not that many. Here is the list:
Carrot from acne;
Rejuvenating from the "Nevskaya Cosmetics";
Rejuvenating from the concern "Kalina";
Moisturizer from Iris Cosmetic Belarus;
YES TO Carrots;
Carrot Mask from Hendel's Garden;
Rejuvenating from the "One Hundred Beauty Recipes";
"Carrot protein and raspberry seed oil" from Green Mom;
Professional Moisturizing Carrot Cream Israel;
Homemade carrot cream for the face.
Carrot cream for the face "Spring"
The first thing that impresses in the carrot face cream "Spring" is an extremely low price. And the second - to surprise a large number of positive reviews about its cosmetic properties.
Rejuvenating carrot cream for the face contains extracts of carrots, vitamin E, hydration, olive oil, starch. Promises an active care of the face, support of beauty and youth. A special formula is able to expose protection against aging, eliminate or hide flaws, return elasticity and tenderness to the skin.
Carrot extract: moisturizes, nourishes, restores, smooths folds, removes dead skin cells, makes the skin soft and tender.
Vitamin E is called an antioxidant: it has antioxidant properties that prevent wilting.
Gidrovans: reliably retains water in the deep layers of the dermis.
Olive oil: softens, nourishes, retains moisture.
Cosmetic starch: Matiruet, hides small defects.
The consistency of carrot cream for the face "Spring" is airy, it has a pleasant smell, it is easily distributed and absorbed - without trace and a feeling of stickiness. The cream can be applied in the morning or at any time during the day.
Side effects of the carrot cream for the face
If the individual ingredients are intolerant after applying the carrot cream to the face, an allergic reaction is possible.
If you get into the eyes, a burning sensation is felt, and a blistering begins. In this case, you should wash your eyes with clean water.
Reviews
A lot of good reviews - about the cream of "Nevskaya Cosmetics". Most reviews of other carrot face creams are also positive; women who use them, do not find deficiencies in these creams, and low cost pleases everyone without exception.
Carrot cream for the face - an excellent caring agent. Most of all they need dry, sensitive and normal skin. They do not contain expensive exotic ingredients, but they make full use of the rich possibilities of a local vegetable. Such creams give an excellent effect for little money: the skin condition is markedly improved, and defects are eliminated.
It is important to know!
Carrots - a two-year plant, also called carrots his root crop. The Latin name of carrots is Daucus carota. This plant originates from the territory where the modern country Afghanistan is located.
Read more..