Medical expert of the article
New publications
Preparations
Plantain for hair: medicinal properties and benefits

х
All iLive content is medically reviewed or fact checked to ensure as much factual accuracy as possible.
We have strict sourcing guidelines and only link to reputable media sites, academic research institutions and, whenever possible, medically peer reviewed studies. Note that the numbers in parentheses ([1], [2], etc.) are clickable links to these studies.
If you feel that any of our content is inaccurate, out-of-date, or otherwise questionable, please select it and press Ctrl + Enter.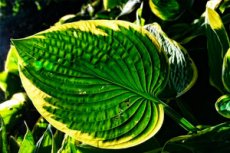 At a time when mankind did not know how to synthesize chemical compounds, people devoted a lot of time to studying the world around them. Thanks to this, healers knew about the properties of medicinal plants in antiquity, and with the invention of writing, they shared this knowledge in works that are today called treatises and manuscripts. In particular, ancient books speak of the uniqueness of plantain for hair. This herb remains a favorite alternative medicine to this day.
The benefits of plantain for hair
Much is known about the powerful action of a modest-looking plant called plantain. Leaves and seeds contain vitamins, phytoncides, tannins, enzymes. The main benefit of plantain for hair is the ability to restore the shaft and damaged hair ends, stimulate the growth and nutrition of the bulbs. The green mass contains substances that accelerate the regeneration of all types of tissues, which makes the plant very useful for healing damage to the skin and deeper layers. [1]
The benefits of plantain for hair are also manifested in the following:
regulation of sebum production;
microflora normalization;
improved blood circulation;
deodorization;
disinfection.
Plantain seeds and leaves are used to care for the scalp. Decoctions, oils, juices are made from them. At home, they prepare masks or rinse the braids after washing with fresh plantain broth. After such a procedure, they become cleaner, stronger, and pleasantly smelling. Prepare the rinse in advance so that it cools down by the time of the procedure.
In professional cosmetology, the active substances of plantain are used in the manufacture of shampoos, masks, rinses, and creams for both hair and skin.
Indications Plantain hair
Alternative medicine considers many ailments as indications for the use of herbs, roots or plantain seeds. The unofficial names of the plant are seven-dwelling, companion, woodworm, roadside. [2]
The seed is used to treat constipation and when stool softening is required.
The juice is used to treat corneal wounds, to destroy pathogenic microflora.
The extract stops blood, disinfects and heals wounds.
Infusions remove phlegm, soothe, reduce blood pressure.
Healers of various countries where the unpretentious plant grows have been known about these and other properties from time immemorial, theoretical and practical manuals have been written about it. Over time, rich information was used by official medicine, as well as pharmacology, veterinary medicine, cosmetology - to create recipes for drugs and preparations intended for skin, hair, and individual body parts. Young greens are also used for food - as a fortified component for salads, side dishes, seasonings. [3]
Plantain for hair is used no less actively. Dry, damaged, weakened, breaking, falling hair of various fat content needs masks and rinsing.
Plantain-based products normalize fat formation, make braids healthy and lush.
Their use is especially shown for colored, after perm, long-term treatment with drugs that worsen the condition of the hair. The beach season also adversely affects the appearance of the curls, and a cycle of masks or rinses will benefit them. 
Pharmacodynamics
Plantain for hair contains a complex of biologically active components. With the internal use of drugs, there is an increase in the secretory function of the stomach, an improvement in appetite. Pharmacodynamics for topical application has not been described. [4]
Pharmacokinetics
The pharmacokinetics of plantain for hair has not been studied.
Use Plantain hair during pregnancy
There are many products, the use of which during pregnancy is regulated by separate rules. This is especially true for chemicals - for dyeing, care, dandruff removal and hair growth stimulation.
Hair plantain can be too irritating, even when applied topically. Since the effect of its components on the fetus has not been studied in detail, it is better for the expectant mother not to take risks and find a neutral remedy or restore hair later, after a successful birth.
Nevertheless, to preserve beauty and health, cosmetologists recommend that pregnant women rinse their hair with natural infusions or decoctions, depending on their type. They are confident that such procedures are safe for the mother and fetus.
Plantain is suitable for the fatty type, as well as St. John's wort, linden, yarrow. Rinse dry hair with an infusion of mint or birch leaves, normal - chamomile, heather, burdock root.
Contraindications
The plant is classified as safe and non-toxic, especially when applied externally. However, any powerful component has contraindications for use, since the wrong dosage or method is fraught with the opposite effect. Biologically active plantain preparations are no exception.
The use of plantain for hair is extremely rare, but it can be harmful - in particular, provoke an allergic reaction. A particularly high risk, up to angioedema and coma, in people with autoimmune diseases.
It is not recommended to use the plant for pregnant women and children. The former may experience complications; for the latter, the effect of plantain on a growing organism has not been sufficiently studied. Therefore, it is better if the advisability of using the plantain is determined by a qualified specialist.
Side effects Plantain hair
Topical application of plantain for hair is actually safe. With individual intolerance or overdose, side effects are possible. They even write about Quincke's edema, which poses a serious threat to health.
When picking a plant yourself, it is important to know that it is capable of accumulating lead and cadmium (if it grows along roads where the air is polluted with exhaust gases). Therefore, raw materials should be procured in ecologically clean areas or purchased from a pharmacy of guaranteed quality.
Dosing and administration
The task of preparations from plantain for hair is to make the most of the unique opportunities inherent in nature. They have a beneficial effect on the skin and hair: they stimulate growth, strengthen, nourish, repair damage, disinfect, and deodorize. With the correct method of application and doses, the effect is guaranteed. The dosage depends, first of all, on the form in which the plantain remedy is used.
A freshly prepared broth is used to rinse hair washed with regular shampoo. It dries out on the braids, increasing its effect. The liquid is either poured onto the hair, or diluted in a basin and washed in such water.
Unlike the broth, the juice is bought from the pharmacy. This is almost a ready-made mask: before applying it, it is enough to dilute it in half with water. If your hair is wet, with high fat content, you do not need to dilute it. The undiluted liquid should be rubbed in with massaging movements, gather the braids together and put on a warm hat. Or wrap your head in a woolen scarf. A shower cap will enhance efficiency, creating a unique sauna experience.
A nourishing hair restoration mask is prepared from 100 g leaves and oils (burdock, linseed, 50 ml each) prepared according to a special recipe. The finished product is stored in the refrigerator, heated before application. Distribute over the skin and hair, wrap with plastic or a shower cap and a scarf for 2 hours. The course of treatment is two to three months, 1-2 masks per week.
Rinsing hair with plantain broth
Any recipe for hair plantain is easy to prepare in your home kitchen. Juice, mask, decoction, oil are prepared from seeds and green mass. Rinsing hair with plantain decoction is the most affordable care option. To do this, prepare a fresh product each time before washing your hair.
The washed seeds with leaves are crushed, placed in glass or ceramic dishes, poured with boiling water, brought to a boil and the burner is turned off. For 1 liter of water, 20 g of plant materials are needed. Prepare the liquid in advance so that by the time of washing it has cooled to the optimum temperature.
Wash your head in the usual way and means. Then rinse with plantain broth.
To do this, either pour the broth directly onto the hair without rinsing, or rinse it in a small basin. Dilute the broth with a small volume of water (approximately in half). Rinse thoroughly to rinse off the remnants of detergents, massage the skin and hair roots.
Regular rinsing helps to normalize the fat balance, restore the structure, promote elasticity, shine, splendor, and strength of each hair. The procedure takes a little time, and the effect will definitely not disappoint!
Application for children
The effect of using plantain for hair on the child's body has not yet been studied. In this regard, it is hardly advisable to regularly use decoctions or plant juice for children. On the other hand, a one-time use for children is unlikely to harm hair or skin.
Application consists in rinsing the head after washing with baby shampoo. It is convenient to prepare the product in advance and store it in the freezer, in the form of cosmetic ice. Prepare it like this:
With hot mineral water without gas, but not boiling water, pour the leaves of the plant, insist during the day, filter. Pour into an ice cube tray or similar container. Proportions - 1 tbsp. Spoon of raw materials in a glass of water.
For dry and brittle hair ends, it is useful to combine plantain with linden in a 1: 1 ratio. Linden color serves as a natural moisturizer for delicate baby hair. In addition to these components, rose petals or jasmine petals, green tea, infused and frozen in the same way are suitable for freezing. Both fresh and dry raw materials are suitable.
Ice is used as needed. 2 cubes are thrown into hot water and, after dissolving, rinse the washed hair. This is the best way to strengthen them without using commercially available adult products. In order for the washed children's curls to comb well and look healthy, you should comb them with special combs and take proper care of them every day.
Not all women are ready to make their own herbal care products. Easier to buy ready-made, advertised. But those who have tried plantain for hair confirm its effectiveness. An inexpensive, effective natural remedy donates its bounty to a person free of charge, making an invaluable contribution to the enhancement of female beauty that dominates this controversial world.
Attention!
To simplify the perception of information, this instruction for use of the drug "Plantain for hair: medicinal properties and benefits" translated and presented in a special form on the basis of the official instructions for medical use of the drug. Before use read the annotation that came directly to medicines.
Description provided for informational purposes and is not a guide to self-healing. The need for this drug, the purpose of the treatment regimen, methods and dose of the drug is determined solely by the attending physician. Self-medication is dangerous for your health.