The benefits and harm of sports in cancer

х
All iLive content is medically reviewed or fact checked to ensure as much factual accuracy as possible.
We have strict sourcing guidelines and only link to reputable media sites, academic research institutions and, whenever possible, medically peer reviewed studies. Note that the numbers in parentheses ([1], [2], etc.) are clickable links to these studies.
If you feel that any of our content is inaccurate, out-of-date, or otherwise questionable, please select it and press Ctrl + Enter.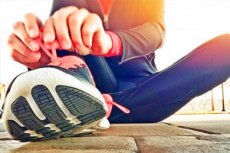 In the process of prevention or treatment of cancer, physical activity is an excellent help, since it can strengthen immunity by stimulating the synthesis of immune cells. Also, with the help of exercise, the weight of the patient stabilizes, which is very important, because it is known that excessive weight increases the likelihood of the formation of tumors. If the cancer develops against the background of obesity, it increases the risk of early metastasis. Therefore, according to doctors, sports and cancer are perfectly compatible.
Can I play sports with cancer?
Physical exercises are considered a recognized and effective method of rehabilitation in the treatment of cancer. In addition, many people who have been diagnosed with cancer experience depression, and sports help it to eliminate or reduce its signs.
Whether it is possible to you to go in for sports at a cancer, only your attending physician can solve. Sports exercises should be performed only under the supervision of a specialist. Begin training should be immediately after the diagnosis of the disease, especially if before a person did not perform sports loads. To obtain a positive result, you must correctly combine endurance exercises (for example, an exercise bike or walking), as well as gymnastic exercises (weight training, stretching, training to improve coordination).
You should walk more often and do not linger in bed, so as not to aggravate the exhausted and tired state of health. You can also do homework at a modest pace, you can practice a mini stepper.
The type of exercises is selected individually, considering what type of cancer the patient is sick.
The benefits and harm of exercise in cancer
Sport and cancer can be compatible - as demonstrated by various studies, there are exercises that can positively affect the health of the patient and help in the treatment of cancer.
Thanks to sporting loads, after diagnosing cancer, the life expectancy of patients increases, and the risk of a possible relapse, on the contrary, decreases. This is especially useful in patients who suffer from colon, ovarian, breast and prostate cancer.
It is not recommended to perform intensive or too heavy physical exercises - from them, if you have cancer, there will be more harm than good.
If you are undergoing chemotherapy, you can not do the exercises on the day of the procedure and 6 hours after the end. Physical training should be limited if there are any painful feelings. In general, the load should be dosed, consulting with a qualified specialist.
It is important to know!
Regular physical exercise strengthens health and gives a sense of satisfaction, but people who deal with them regularly, there is a risk of injury, in particular, caused by physical overload.
Read more..