Medical expert of the article
New publications
Diagnosis of brown secretions during pregnancy

х
All iLive content is medically reviewed or fact checked to ensure as much factual accuracy as possible.
We have strict sourcing guidelines and only link to reputable media sites, academic research institutions and, whenever possible, medically peer reviewed studies. Note that the numbers in parentheses ([1], [2], etc.) are clickable links to these studies.
If you feel that any of our content is inaccurate, out-of-date, or otherwise questionable, please select it and press Ctrl + Enter.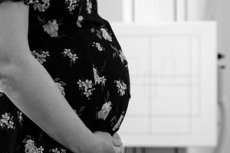 Only a doctor can soothe a pregnant woman or set her up for the inevitable after the final diagnosis is made, which will clarify the situation.
In the presence of severe bleeding and swirling pain in the lower abdomen at any time, the best option would be to call the ambulance carriage to the house. Patients with a short gestation period need urgent measures to preserve it, and doctors carry out diagnostics along the way to the hospital and at the emergency room, in parallel with the treatment, which allows to remove the uterine tone and stop the labor that started early.
If the discharge is not intense and the future mother's state of health permits a walk to a child consultation, she can come to a consultation with a doctor who will conduct a physical examination and, if possible, a woman on a gynecological chair, listen to information about the symptoms, examine the patient's history of related diseases (hereditary and acquired) and problematic pregnancies.
If there is any unusual discharge, the doctor takes a swab on the microflora. If tumor processes are suspected, cervical dysplasia, endometriosis, cervical erosion, colposcopy is performed and mucosal material is taken for cytological examination. Biopsy and histological examination of suspected oncology is carried out only if there are serious grounds and a threat to the life of the future mother, because this study is not so harmless and can harm pregnancy.
A blood test and a coagulogram will help the doctor to assess if the expectant mother has a bleeding disorder or inflammatory diseases without indicating their localization. But a gynecological examination of the mucous membrane of the vagina and uterus, as well as a smear on the microflora will help give the inflammatory process an appropriate name and identify its infectious pathogen. A urinalysis will help confirm or deny urinary system pathologies that are not considered uncommon in pregnant women and may be accompanied by the release of brown or red blood in the urine.
There are also specific tests that allow detecting fetal developmental pathologies and the threat of miscarriage in early pregnancy. There are 2 screening tests that can be used when a pregnant woman has brown discharge. The first test is taken from 8 to 13 weeks of pregnancy, when the threat of miscarriage and fetal death is usually diagnosed. The test is called double because it involves donating blood to human chorionic gonadotropin (hCG) and plasma protein A (PAPP-A).
For a period of 16-20 weeks, a detailed study can be scheduled, consisting of 4 tests. In addition to the above, relevant studies on alpha-fetoprotein (AFP) and unconjugated estriol (NE) are relevant.
Tests for syphilis, hepatitis, and HIV infection are mandatory for pregnant women who register with the antenatal clinic for pregnancy. But in some cases, the gynecologist may prescribe and reanalysis, if several months have passed since the diagnosis of pregnancy until the appearance of brown discharge.
All these analyzes provide the doctor with information about the features of the course of pregnancy. But it's still not worth seeing a bad result as a sentence, the risk of a mistake is too great, for example, due to an inaccurately determined period of pregnancy. After all, for each time period there are established their own clear standards for the content of specific hormones in the blood, and a deviation from these norms is considered to be a bad result. It is clear that if there is a mismatch between the terms of pregnancy or the presence of more than one embryo, abnormalities will most likely not be associated with the pathology of pregnancy.
More informative for pregnancy complications is instrumental diagnostics. Not all her methods are equally safe for the future mother and child in her womb. Ultrasound is considered the most acceptable and sufficiently informative diagnostic method in this period. It is on this basis that the doctor can establish a more accurate age of the embryo, and features of its development, and various deviations from normal parameters, and pathology of the placenta.
Ideally, an ultrasound scan is shown to a pregnant woman at least three times in 9 months. Those. Examined future mother should be at least once every trimester. But with the appearance of brown secretions, the doctor may prescribe an unscheduled examination, because ultrasound waves do not adversely affect the fetus and can not cause disturbances in the course of pregnancy. But to identify possible pathologies and visualize them quite well.
Differential diagnosis is a very important step in identifying the problem that causes the symptoms of brown discharge during pregnancy. We have already tried to predict the possible diagnosis by the nature, color, time of discharge, and it turned out that it is very difficult. The same symptoms may indicate completely different diseases and conditions. It is very important for the doctor not only to differentiate normal and pathological discharge, but also to identify the cause causing the appearance of such a non-specific symptom.
Usually, an accurate diagnosis allows the study of the results of laboratory tests and instrumental diagnostics, as well as information obtained during the initial reception of the patient with complaints of a strange symptom. But in some doubtful cases, additional diagnostic methods must also be prescribed: a chorion biopsy (at 12 weeks gestation), a study of placental cells (placentocentesis is carried out from 12 to 22 weeks), a study of the characteristics of amniotic fluid (amniocentesis relevant at 15-16 weeks) and blood from umbilical cord (cordocentesis is carried out, starting from the 20th week of pregnancy).
Additional research methods help to make a diagnosis in controversial situations and in the presence of several pathologies at the same time, when the  symptoms of brown discharge during pregnancy  do not make it possible to clearly determine their cause, and laboratory tests of blood or urine and ultrasound have some discrepancies. True, carrying out such manipulations is associated with a certain risk for the fetus and a pregnant woman, therefore, they are prescribed infrequently and only in case of emergency, when standard diagnostics are not able to identify the source of the problems.