Top 50 best dishes from around the world

х
All iLive content is medically reviewed or fact checked to ensure as much factual accuracy as possible.
We have strict sourcing guidelines and only link to reputable media sites, academic research institutions and, whenever possible, medically peer reviewed studies. Note that the numbers in parentheses ([1], [2], etc.) are clickable links to these studies.
If you feel that any of our content is inaccurate, out-of-date, or otherwise questionable, please select it and press Ctrl + Enter.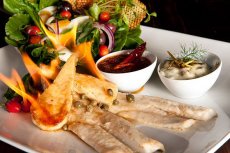 As Bernard Shaw once said: "There is no sincere love than a love of food." With this it is hard not to agree. What kind of culinary research do people prefer? What foods and dishes are the most delicious?
Ilive represents the top 50 dishes and products popular in different parts of the globe.
If you zasobiraetes on a round-the-world trip, do not forget to take this list with you. We are sure that it will come in handy!
50. Popcorn, USA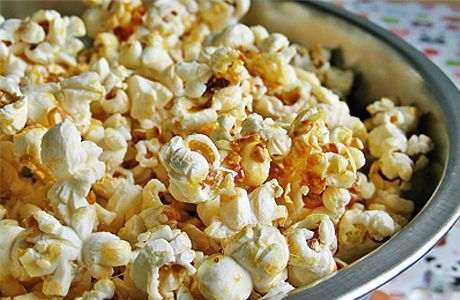 Especially Americans like to pamper themselves with popcorn while watching some interesting film, scooping up their favorite delicacy. By the way, there are about a hundred varieties of popcorn: orange popcorn, popcorn amaretto, popcorn in chocolate, popcorn with nuts - and these are just a few varieties of sweet popcorn, not to mention no less delicious with hot and salty tastes.
[1]
49. Masala Dosa, India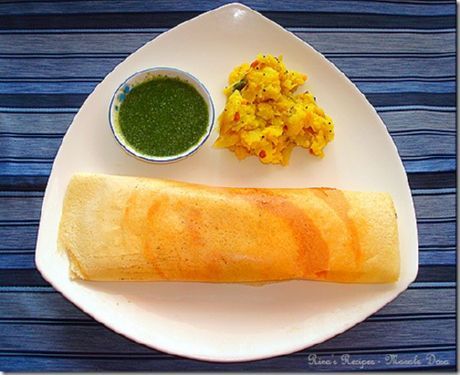 Exotic Indian cuisine has something to surprise the guests of the country. People fall into another world - taste and visual. The most popular dish, which is a feature of southern Indian cuisine - Masala-dosa, a thin rice pancake made of fermented flour. It is served with coconut chutney (sauce). Inside the pancake is a filling of potatoes and cabbage.
[2]
48. Potato chips, USA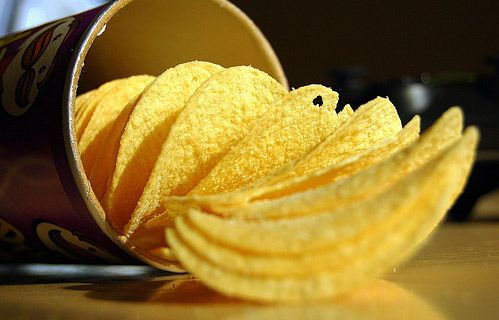 There were chips in 1853, when the chef decided to teach a lesson to the displeased "too thick potato" client. The potatoes he cooked were not thicker than a sheet of paper, and the demanding visitor liked him very much. Since then, randomly invented chips have conquered the whole world.
47. Paella with seafood, Spain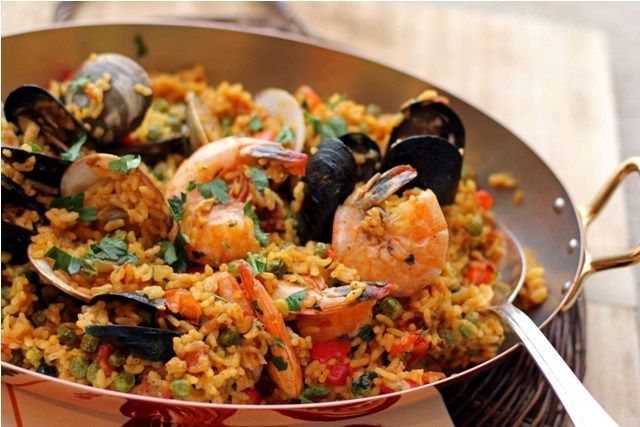 Spanish paella is prepared in different ways, in each province there is a recipe for cooking this dish. But, of course, the main components of paella are rice, tomatoes and olive oil.
[7]
46. Som There, Thailand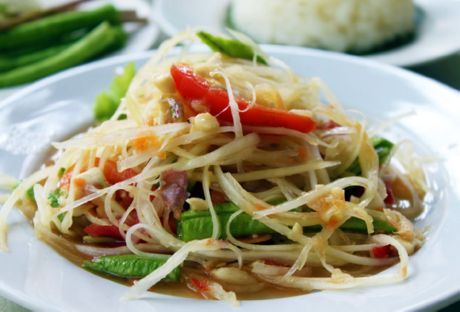 Delicious Thai salad. It is prepared in a special mortar, where papaya, carrots, garlic, peanuts, green beans and tomato are mixed. The salad is flavored with fish sauce and lime juice. Oh, we almost forgot! And, of course, a lot of chili peppers, without them anywhere.
[8]
45. Chicken with rice, Singapore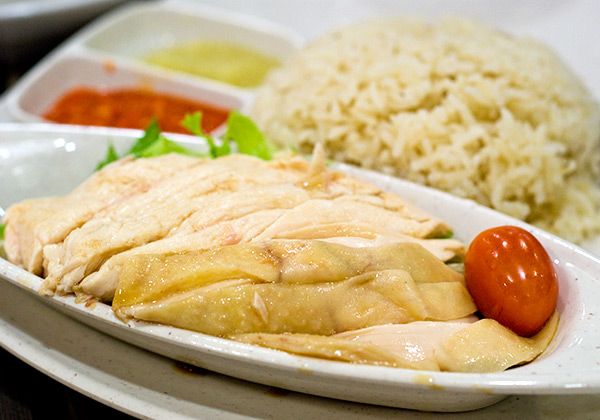 Often this dish is called national in Singapore. Chicken meat is cooked or steamed and put on top of a fragrant rice seasoning. As a side dish, use a cucumber or salad. This creation of Thai chefs is considered one of the least acute dishes.
[9]
44. Putin, Canada
Do not rush to associate this dish with the president of Russia, to him it has not the slightest relation, and the accent in this word falls on the last syllable. In fact, Canadian Putin is nothing but potatoes with curd cheese and sauce. In translation, this word means "mess", which is not surprising, because a dish can include a wide variety of additional ingredients. Canadians say that Putin delivers a special pleasure after a few bottles of beer.
[10]
43. Taco, Mexico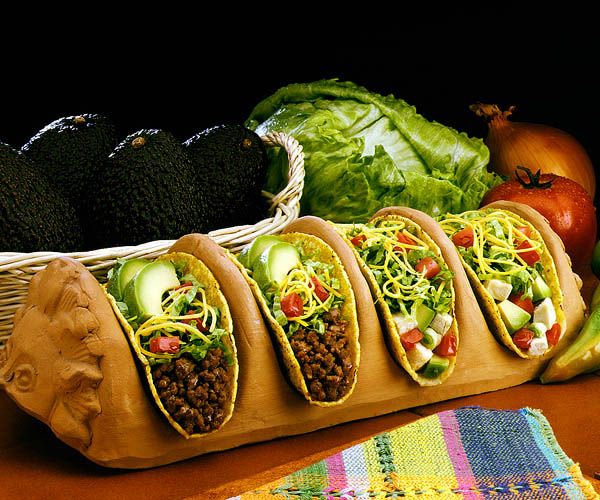 Or as an option - tacos. This is a taco or wheat cake wrapped in a tube and stuffed with a wide variety of products, for example, sausages, cheese, cacti, onions, corn, fruit mixtures, etc. On top of this pancake can be covered with guacamole (sauce from the pulp of avocado). Tacos is ideal for breakfast. It is for this reason that no guest of Mexico left the country with less weight than on arrival.
42. Toast with butter and marmite, Britain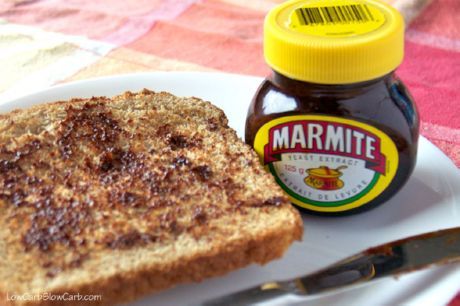 In fact, marmite - a waste of beer production, which the German chemist Justus Liebig thought of using as a protein-rich pasta. It has a thick consistency and very salty taste. This is a treat for an amateur - you can love or hate it for life. But especially loyal admirers of marmite on top of this toast can put a layer of marmalade. Nyam-yum, in a word.
[11]
41. "Smelly" tofu, Southeast Asia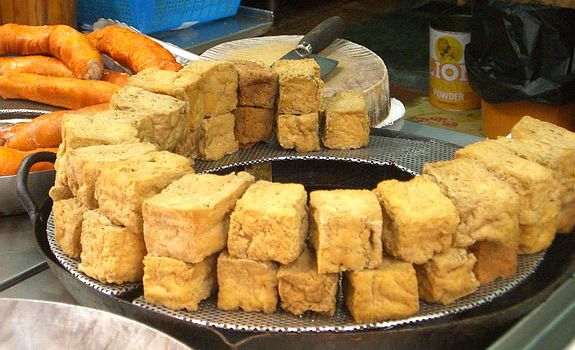 Yes, the name is not from appetizing, but it does not prevent gourmets from reckoning it to the most exquisite products of Southeast Asia. The smell of fermentation tofu (and thanks to this process cheese is so "fragrant") is so unbearable that sometimes the memories of it are haunted by unusual people for such exotic people for several months. That's why this kind of tofu is forbidden to trade on the streets - you can try it only in the restaurant. But is it worth experiencing such a culinary shock? Yes, this legendary taste is worth it.
40. Marzipan, Germany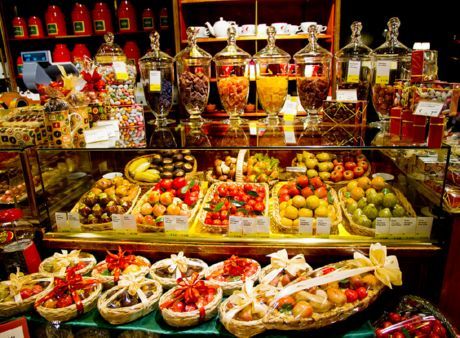 The main thing is not to be deceived by a cheap imitation, where you use soya paste or almond essence. This marzipan is a combination of crushed almonds and powdered sugar. The dessert is so delicious that, without noticing it, you can eat a serious amount of delicacy. The city of Lübeck is rightly considered to be the king of the marzipans, where the ancient recipe for sweets is kept in the strictest secrecy.
[15]
39. Ketchup, USA
Even if Malcolm Gladwell, a famous Canadian journalist and sociologist, says it's a great meal, then it is. The interference of Americans in tomato served as an impetus to the invention of ketchup in the 19th century.
38. French Toast, Hong Kong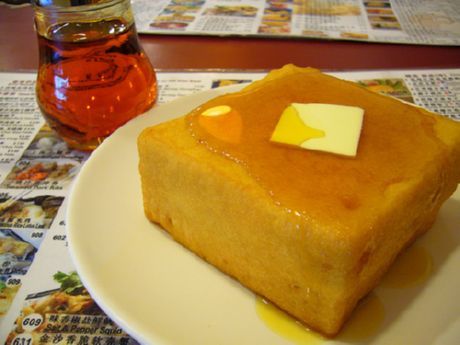 After a meal with French toasts, it's okay to check your cholesterol level.
Two fried toasts are generously greased with jam or peanut butter and served with a good portion of syrup (maple, strawberry or apple).
[19]
37. Parmesan chicken, Australia
This is an Australian dish that the Australians cook so well, as if they themselves invented it. Chicken fillet, heavily stuffed with melted Parmesan and mozzarella, with spicy garlic-tomato sauce - mmm ... Just lick your fingers!
[20]
36. Barbecue, Texas
Each state has its own traditions of cooking barbecues. Americans are very fond of enjoying a dish with the aroma of a campfire in nature. However, in different places and dishes on the grill are different. For example, in Tennessee delighted with ribs, in North Carolina, the meat is crumbled after roasting and making a sandwich, and in Kentucky it does not make any difference what kind of meat to cook, because the main thing is a branded marinade. Well, finally, Texas. There will not be much trifle - a solid pork steak, generously covered with spicy salsa - that's how you need to relax in nature!
[21]
35. Chile crab, Singapore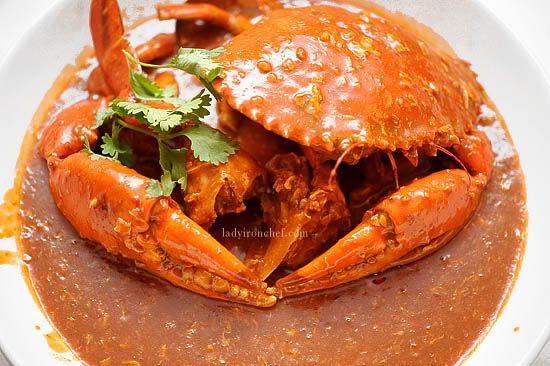 You can not visit Singapore and not try a local bestseller - chili-crab.
Crab literally drown in a sauce made from a variety of spices, eggs and rice flour. Eat the sauce with a spoon you will not be able to - to help come hot buns, which are traditionally served to the dish.
[22]
34. Maple syrup, Canada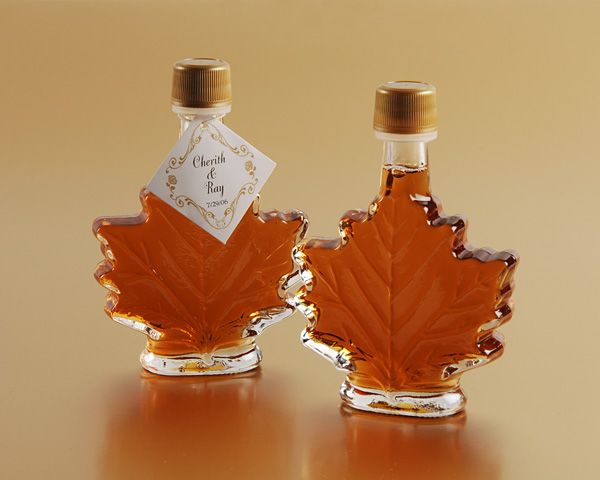 Have you ever tried to eat pancakes without maple syrup? It's like eating a piece of cardboard. Poorly prepared cardboard. This is how the people of Canada feel and are very proud of their traditional food.
[23], [24]
33. Fish with French fries, United Kingdom
Inexpensive and nutritious dish, originally from 1860. During the first world - uncomplicated food, which helped to avoid hunger for the poorest sections of society.
Fish, deep fried with crispy French fries, still holds positions and is an integral part of English cuisine.
32. Ankimo, Japan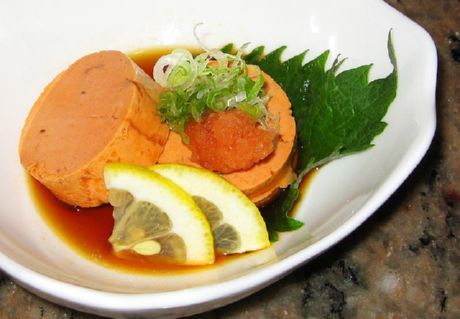 Damn delicious! Yes, yes, it's fucking, because Ankimo is made from the liver of the sea-buck. This dish is considered a delicacy in Japan.
31. Parma ham, Italy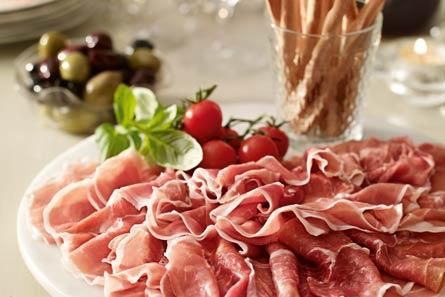 Among the dried ham Parma is definitely a queen. A distinctive feature of Her Majesty (by the way, the original Parma ham is marked with a stamp with the image of the five-pointed crown of the Parma duchy) is a fragile structure and a delicate pink color.
[30]
30. Goi Kwon, Vietnam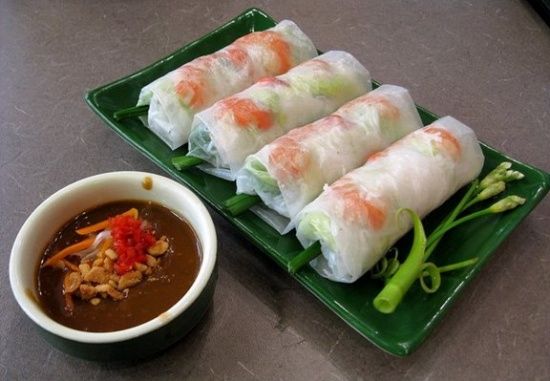 This snack is very common in Vietnam. Rice roll with meat filling - pancake in fact - served at room temperature.
29. Omi Gyu, Japan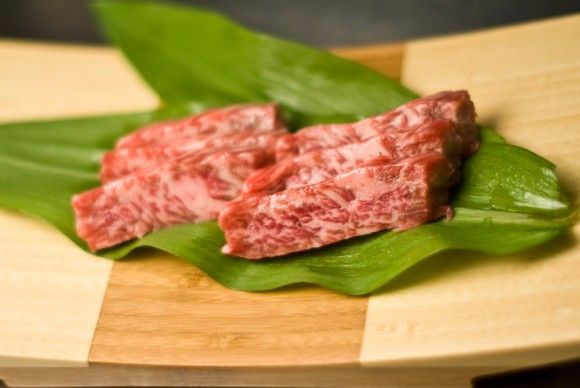 Famous delicacy beef Wagyu conquered even the Japanese imperial family. Marble veins in meat are saturated with unsaturated fats (such is the tautology). The Japanese argue that the fullest sense of the most delicate taste of meat can only be raw.
28. Pho, Vietnam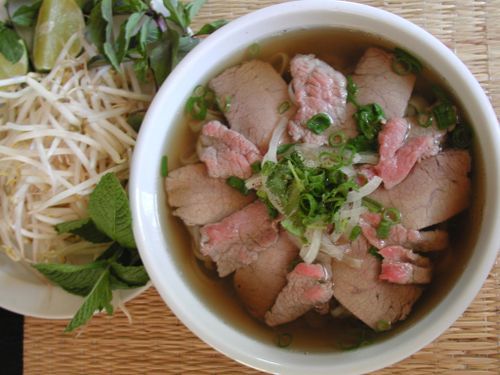 Aromatic, with a light spicy taste of soup with rice noodles. The wonderful smell of herbs tickles the nostrils and whets the appetite.
[31]
27. Smoked meat, Montreal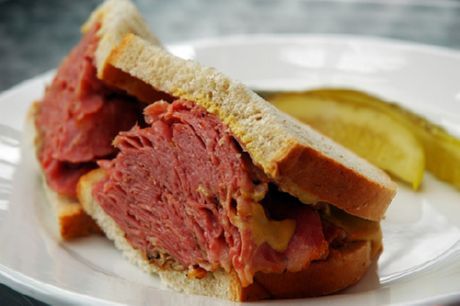 The best smoked meat in North America can be tasted only here! And the name of this place is Schwartz's Deli, a restaurant that Ruben Schwartz, a Jewish immigrant from Romania, opened in 1928. Meat, marinated with herbs and spices, smoked in the smoke, became famous throughout the world.
26. Fajita or Fajitas, Mexico
Fahitas - a godsend for enthusiasts, who are preparing under the motto "think up yourself."
This is a nourishing dish, which is a wheat cake and stuffing from meat with a variety of additives. Its main feature is that the filling and tortilla live a separate life. Everyone can choose what to wrap in a cake. Top 50 best dishes from around the world (continued)
It is important to know!
The essential problem of modern dietology is the preventive aspects of nutrition. Elements of preventive nutrition can be represented by enriching water, flour or table salt with such nutrients as iodine, fluorine or selenium, in geochemical zones depleted of these substances.
Read more..