Medical expert of the article
New publications
English diet for 21 days: a detailed menu for every day

х
All iLive content is medically reviewed or fact checked to ensure as much factual accuracy as possible.
We have strict sourcing guidelines and only link to reputable media sites, academic research institutions and, whenever possible, medically peer reviewed studies. Note that the numbers in parentheses ([1], [2], etc.) are clickable links to these studies.
If you feel that any of our content is inaccurate, out-of-date, or otherwise questionable, please select it and press Ctrl + Enter.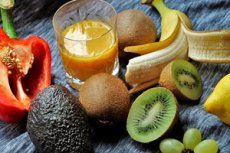 Some consider the English diet to be strict, others - sparing. The pluses include the availability of products and easy tolerability of the body. The sparing English diet is also attributed to the fact that it offers a variety of options and products, and also contains in the diet all nutritional components (proteins, carbohydrates, fats) and vitamins. This is an easier way of healing than mono-diets, in which you have to eat boring monotonous products.
Detailed menu
Long, but the most effective - so briefly characterize the English diet for 21 days. Promises weight loss from 8 to 12, and even 18 kg, and the system helps and lose weight, and securely fix the effect.
The essence is in the alternation of days. The 21-day English diet is 2 unloading and 19 dietary menus that alternate two to two days. The three-week scheme should be painted on the days, so as not to be mistaken and not to eat something out of the forbidden.
The tried diet is considered to be the heaviest two days - unloading dairy, when they drink milk three times. Breakfast and snack are complemented with one toast. A serving of tomato juice is a dietary dinner, that is, the first day ends. This completes the preparation.
The main period menu is somewhat monotonous, the scheme is as follows:
3-4, 7-8, 11-12, 15-16, 19-20 days - protein;
5-6, 9-10, 13-14, 17-18 days - vegetable.
The protein menu is 4 times:
Toast with honey and tea.
Broth, a piece of meat, vegetables.
Milk, toast (or tea).
Egg and yogurt or 150 grams of home-made cheese, tea.
Vegetable menu by 4 times:
2 fruits, coffee or tea.
Bouillon, toast, salad without dressing.
Fruit (except those mentioned above).
Salad, fruit, tea.
The lean in most English people hardly need diets. They manage to keep themselves in a sporty form thanks to traditional cuisine, practical and healthy at the same time. Probably, the English diet was called by foreigners wishing to imitate the slender British.
The standard program lasts 3 weeks. First there are two so-called. Hungry, then in turn protein and fruit-vegetable days. The menu for every day is detailed in all types of diets.
Hungry people start with milk and bread. At 15 o'clock - the same. At 12 and 18 hours only milk is drunk. On a dream come - a portion of tomato smoothie. Time can be chosen different, but after 19, there is absolutely no way.
Morning on protein days, start with coffee and milk. Canapé with butter and honey is suitable for him.
At 12 o'clock - broth, 150 grams of fish or meat, bread, 2 spoons of peas.
At 15 o'clock they drink milk or tea with honey, at 19 o'clock - 2 eggs, 50 g of cheese, kefir, bread.
The vegetable ration is designed for 4 times, consists of the following products:
For breakfast - 2 oranges or apples, bread.
12 o'clock - soup without potatoes, salad or stew, bread.
15 hours - a portion of yogurt or milk.
19 o'clock - a green salad, 1 tsp. Honey, tea, bread.
As an exception, macaroni or unclean potatoes are allowed. Last day spend on milk.
[1]
Quitting the diet
Many of the products of this diet are interchangeable; it is important only that they contain the necessary components and do not exceed the allowable calorie content. With a low calorie diet, the body spends all its energy needs from fat stores, reducing their weight. And eventually gets used to a certain diet and regime, which gives a chance to lose weight to make healthy food an everyday norm.
The regularity of diets is that, the fuller the person, the faster he loses kilograms. The problem is that they do not return.
Prevent such trouble will help a competent way out of the diet. The task of losing weight is not to rush to attack everything that was excluded during the diet, but to introduce the usual food gradually, dosed. And the next days, too, do not get carried away with floury, fatty, smoked, useless drinks and sweets.
Recommendations for the exit are as follows:
Eat a little, distributing the entire diet for 5-6 receptions.
Chew slowly, concentrating on the process.
After lunch, avoid heavy meals.
Do not load the stomach after 18 hours.
Every day, drink quality water in sufficient quantities.
Indulging occasionally their weaknesses (cake with cream, meat delicacies), then cleanse the body with vegetables and green tea.
Some nutritionists are confident that under this regime the body does not experience stress and that it can take longer to eat in English than 21 days. But it depends only on the individual characteristics of the person.
Protein day
Despite the difficulties of compliance, the English diet has an undoubted advantage: during this period the organism has time to get used to eating in a new way, it is being restructured, and this helps to keep the desired weight in the future. What is the meaning of protein days in the diet?
In addition to the building function, proteins participate in the cleavage of nutrients and the elimination of toxins. They do not accumulate, so they must regularly come from outside.
The first protein days serve to replenish the stocks of proteins, which decreased during the days of discharge. Coffee with milk, eggs, cheese, milk or kefir is allowed. The following days are aimed at cleaning the digestive tract and enriching it with fiber.
Proteins become 3 and 4, 7 and 8, 11 and 12, 15 and 16, 19 and 20 days. Scheme of alternation: after 2 unloading days, two protein ones come, then they alternate with plant. Sample menu for a protein day:
tea with honey and a slice of bread;
fish or meat, an ear or broth with bread;
nuts or milk;
Nuts, 200 g of kefir or 50 g of soft cheese.
It is desirable to keep the same intervals between meals. The last meal is not later than 19 hours. If for some reason you do not have time, you will have to give up dinner, replacing it with a glass of tomato juice.
English kefir diet
The English diet on yogurt lasts 12 days. Designed for people with strong will. And although knowledgeable people say that the British are not special lovers of sour-milk products, but the way of eating, which we are talking about, is usually called the English kefir diet.
This fermented milk product is not chosen by chance: it relieves the intestines, normalizes digestion, dulls hunger. Thanks to such properties, kefir lovers, if observed rules, are able to lose up to 9 kg in 12 days.
The first three days of kefir diet are carried out on low-fat kefir or unsweetened yoghurt: a daily portion - one and a half liters.
From the 4th to the 10th day they refuse kefir; a day they drink 0.5 liters of unsalted tomato juice, preferably fresh, and 1.5 kg of apples - fresh or baked.
The 5th day is apple, the next one again resolves both apples and juice.
The 7th day is kefir, the next is apple-tomato.
8th - apples and juice, 9th - yogurt or kefir, 10th day - apples plus juice of tomatoes.
The last few days are again extremely sour-milk, that is, we drink kefir or yogurt.
Such a diet is not under the force of everyone, as hunger is felt, and so many apples do not want, but people who have passed through this, are satisfied. As a result, the mass decreases, the well-being, working capacity and mood improve. The method promotes healthy eating in the future.
[2], [3]
Recipes for the English diet
The various menus offered by this or that variant of the English diet are distinguished by a list of products. This is because the main thing is not the title, but the content - that is, the source of which is the specific product.
Protein recipes for the English diet:
0.5 kg of fish fillets lightly salt, pepper, grease with Dijon mustard ("fur coat"), bake in a preheated oven in foil or special form.
Breast cut into small cubes, drive in an egg, chopped garlic, salt, seasonings. To sculpt the cutlets directly on the foil, bake for about 20 minutes.
Recipes for vegetable days:
2 carrots, about 400 grams of pumpkin cut, boil in boiling water. Drain most, leaving some liquid, grind all together blender. Put on the fire, add salt and spices, bring to a boil. Serve the pumpkin seeds with a table.
Wash zucchini to cut along to get a "boat". Lubricate with oil, salt, sprinkle with grated cheese. Bake in preheated oven.