Medical expert of the article
New publications

х
All iLive content is medically reviewed or fact checked to ensure as much factual accuracy as possible.
We have strict sourcing guidelines and only link to reputable media sites, academic research institutions and, whenever possible, medically peer reviewed studies. Note that the numbers in parentheses ([1], [2], etc.) are clickable links to these studies.
If you feel that any of our content is inaccurate, out-of-date, or otherwise questionable, please select it and press Ctrl + Enter.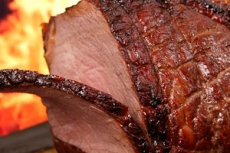 In English, srash means to crush, to break. It means fast extreme weight loss. Under this name is covered any diet that severely limits the consumption of daily calories (not more than 800 kcal), or reduces the amount of food consumed to 2-3 items. One of the authors of this blitz weight loss (for 15 days 10kg) is a sports physiologist Lyle MacDonald.
A nutritionist has written a book on this topic, in which he sets out a scientific approach to quickly getting rid of excess fat. The essence of the diet is to limit calories, but not to deprive a person of the proteins, vitamins, minerals, essential fatty acids necessary for the normal functioning of the body. In this case, the benefits will prevail and the harm to health will be minimized.
Its main principle is the reduction of carbohydrate intake. Replaceable nutrients are excluded from the diet, and proteins and omega-3 acids come with food. Not receiving a source of energy in the form of fast carbohydrates, the body begins to burn its own fat reserves. The combination of such a power system with exercise will lose weight, but not muscle mass.
General information of the crash diets
There are various options for crash diets: berry, yoghurt, seafood, lemonade, ketogenic and others. The diet depends on the chosen food system and in each products are dominated by the name. The main thing to count calories and not to go through with the energy value of food. The menu for 2 weeks is not too extreme diet may look like this:
| | | | | | |
| --- | --- | --- | --- | --- | --- |
| Day | Breakfast | 2nd breakfast | Dinner | Afternoon tea | Dinner |
| 1st | Porridge on the water (250g), half a glass of skimmed milk | An Apple | Lean borsch (250g) | Banana | Boiled chicken breast (100g), fresh vegetable salad |
| 2nd | Porridge "3 cereal" | Orange | Vegetable soup | Strawberry | Buckwheat |
| 3rd | Low Fat Curd Cheesecakes | Dried fruit compote, loaves | Vegetable stew | Pear | Cabbage cutlets |
| 4th | Yogurt with bread | Grapefruit | Homemade soup in weak chicken broth | Cherry | Boiled fish |
| 5th | Hard cheese, apple | Milk | Braised cabbage with champignons | 3 walnuts | Cucumber salad, tomato, pepper, dressed with sour cream |
| 6th | Boiled Cauliflower | Kiwi | Schi lean | Yogurt | Boiled beef, green peas |
| 7th | Cottage cheese | An Apple | Baked meat, asparagus beans | Compote | Vegetable souffle |
| 8th | Porridge "Hercules" | Orange | Rice with vegetables | Plums | Baked fish with lemon |
| 9th | Buckwheat porridge | Pear | Sorrel borscht on beef broth | Yogurt | Broccoli Chicken |
| 10th | Cheese, a slice of bread | Fruit Salad | Fish ear | The nuts | Omelet protein on vegetables |
| 11th | Durum wheat pasta sprinkled with cheese | Grapefruit | Pea Soup Chicken Broth | Dried fruits compote | Cabbage salad, carrots, greens, boiled meat |
| 12th | Oatmeal porridge | Low fat cottage cheese | Moussaka from vegetables | Milk, loaves | Fish, tomatoes |
| 13th | Cottage cheese | Banana | Vegetable stew with a piece of turkey meat | An Apple | Grilled boiled egg, zucchini |
| 14th | Buckwheat | Milk | Meatball Soup | Orange | Meat soufflé, vegetables |
The difficulty of these diets is to significantly reduce servings. With an average of 2000–2500 kcal required for the full existence of a person, they decrease by one third, therefore short-term crash diets. If someone has health to sit on it for a month, then the diet menu by day can be repeated, starting from the first week.
Dish recipes
Meals from the diet menu are simple and uncomplicated, with a limited set of products. The hostesses know that it is tasty when you are busy for a long time, you use high-calorie foods, fats, seasonings. In the case of crash-diets, a person who is not experienced in cooking can handle it. Here are some recipes:
buckwheat porridge - cereal is washed and placed in a thermos, then poured boiling water at a ratio of 1: 2, it is steamed overnight and you can eat it for breakfast. To her good to make a salad of their vegetables, dressed with olive oil. He for 10 minutes will allocate juice, which you can pour porridge;
scrambled eggs - sauté the onion, zucchini, pepper, tomato in a pan. Beat egg, add a little milk, pour into the pan. Before serving, crumble greens;
fish - whole or pieces of lemon wrap, wrap in foil, bake in the oven;
stew - shred white cabbage, onion, carrot, sweet pepper, tomato, zucchini, eggplant, mushrooms, other available vegetables, lightly salted, sprinkled with sunflower oil and stewed;
moussaka - layered in layers: onions, carrots, celery root cut into slices, chicken, eggplants, bell peppers, tomatoes and baked in the oven for 40-60 minutes.
What can and what can not?
The list of products recommended for nutrition in the days of the diet are those in which protein is predominant and there are no fats, carbohydrates. What can you eat? From protein products to choose:
lean red meat;
chicken or turkey meat;
low-fat fish (pollock, cod, hake, halibut);
hard cheeses and low fat cottage cheese;
egg whites;
seafood (squids, crabs).
Along with these products, fibrous vegetables should be present in the menu: asparagus, white cabbage and Brussels sprouts, broccoli, celery, zucchini, mushrooms, cucumbers, zucchini, sweet peppers. Cellulose in their composition will give a feeling of satiety and will contribute to intestinal motility. The daily number of meals is at least 4 times, the portions are small. Required daily intake of a spoon of fish oil or flaxseed oil. Once a week it is allowed to eat something delicious, not included in the diet, but without excesses. And of course, you need to drink a lot to remove the decay products from the body.
Crash diets exclude carbohydrates from the menu, which means flour and sweet, fat. As with any other diet can not eat spicy, smoked, canned, fried.
Reviews
According to those who have experienced such a diet, and these are predominantly girls who needed to urgently put themselves in shape on the occasion of the upcoming important events for them, the result really is. Some managed to lose 3-4kg in a week. But everyone unanimously warns that it is difficult to keep the weight, after a short period of time it returns.