Medical expert of the article
New publications
Dry medical fasting for Filonov

х
All iLive content is medically reviewed or fact checked to ensure as much factual accuracy as possible.
We have strict sourcing guidelines and only link to reputable media sites, academic research institutions and, whenever possible, medically peer reviewed studies. Note that the numbers in parentheses ([1], [2], etc.) are clickable links to these studies.
If you feel that any of our content is inaccurate, out-of-date, or otherwise questionable, please select it and press Ctrl + Enter.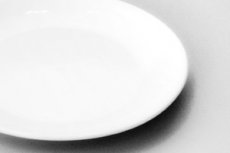 Fasting without water seems so unnatural to many that it is hard to believe that doctors of traditional medicine can support this practice. In fact, there are such. These are Sergey Ivanovich Filonov (the author of the book "The Treatment of the Body with His Own Means), who developed his own method of fractional dry starvation.
According to the stories of Sergei Ivanovich himself, he was born and grew up in a family of physicians, but in childhood he did not dream of becoming a doctor, although he was predicted of such a fate. But faced with a serious illness of an unfamiliar person, and later reading a book about the miraculous healing of a cancer patient, which was helped by herbs and hunger, Filonov consciously decided to become a doctor. But, as he himself admits, he wanted to become not the doctor who sits in the clinic and prescribes pills to patients, but a specialist with a wide knowledge of the hidden forces of the body and the possibilities of his healing.
Faced in person at the 4th year of the institute with a patient who, thanks to his hunger, had practically recovered from asthma, and after reading the book by Nikolayev about the medical fasting, Filonov decided to try the miraculous power of this technique on himself. He and his fellow students were hungry for juices and water.
Sergey Ivanovich first heard in detail about dry fasting in the second year of independent work. The results of such starvation were much better than the medium wet. After checking the method of dry fasting on himself, Filonov was still afraid to increase his term up to 7 days, until fate pushed him with Leonid Aleksandrovich Schennikov, who in his experience and results of his patients showed the hidden possibilities of his body (at that time Schennikov already had a personal 21-day dry fasting experience).
Sergey Ivanov Filonov checked the technique on himself, starving for 7 and 10 days, after which he concluded that it is more effective to carry out such a recovery in nature, away from megalopolises (ideally, in Altai).
Having studied a lot of techniques in his life and focusing on dry starvation systems, Filonov, taking into account all the advantages and disadvantages of these systems, developed his own scheme of  therapeutic fasting, which he anticipates in life for more than 20 years.
The scheme itself is somewhat reminiscent of cyclic  medical fasting on water by Voroshilov, but here we are talking about dry fasting, besides, the cycles (fractions) of fasting have different durations. The fasting scheme provides for 2 or 3 consecutive fasting fractions: the first is approximately 5-7 days, the second is 7-9 days, the third is 9-11 days. In the period between the factions, special restoring nutrition and Altai herbs are introduced.
The first starvation fraction is considered cleansing. This is a kind of preparation of the body for therapeutic fasting. The duration of the refusal of food and water at this stage is individual (how much the patient will endure). For this stage of fasting, water procedures are particularly important, contributing to intensive cleansing of the body.
The second fraction is considered to be already therapeutic, but it is much easier to survive it, because a person already knows what to expect, and the body is already prepared for testing. The third fraction (enhancing and strengthening the therapeutic effect) is carried out infrequently and only in case of serious diseases.
Fractional treatment of Filonov can be used in various diseases, but the most revealing is the treatment of obesity with his help. Patients not only lose weight intensively, but they are not inclined to gain it later.
Close to the technique Filonov considered cascade starvation on Lavrova. But in this case we are talking about the same periods of fasting and going out of hunger. The method provides for dry  therapeutic fasting every other day, to  fast for 2 or 5 days in a row . But at the same time, it is necessary to adhere to a certain pattern ( medical fasting for 2 days  should precede 2 days of normal nutrition, if you decide to fast for 5 days, then 5 days of rest should follow them).
Filonov claims that such fasting is also effective, but it does not allow in a short time to achieve 2 or more successive acidotic crises, after which the body is completely rebuilt for endogenous nutrition and starts regeneration processes. With fractional starvation, the body during the entire course, consisting of 2-3 cycles of fasting, is in a state of alert, which enhances the effect. Each time the acidotic crisis comes faster and is more easily tolerated, their potency is potentiated, which gives a remarkable healing effect.
It should be noted that the fractional treatment of S.I. Filonov recommends a clinic, and not at home without the supervision of specialists, but he does not consider fasting as a medicine. In his opinion, fasting is the biological law of nature, which helps the body switch from digesting food to removing from its depths everything that is unnecessary that has accumulated in the process of human life.