Safe pain relievers for cats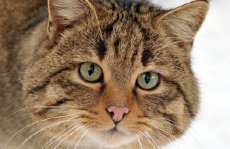 Analgesics are drugs that are used to relieve pain. There are many classes of painkillers. All of them should be used with caution on cats. Even though anesthetics are a common thing in the house, they can not be given to cats.
Demerol, morphine, codeine and other narcotic substances are subject to federal regulations and are not sold without a prescription. The impact of such drugs on cats is very unpredictable. Morphine in a dose acceptable for a small dog, causes a cat a sense of fear, excitability and drooling. If the minimum dose is exceeded, the cat can cause convulsions and death. Fentanyl, usually in the form of a patch, which is glued to the skin, is an anesthetic that is used on cats. But it can only be used under the supervision of a veterinarian, because there may be severe side effects.
Nonsteroidal anti-inflammatory drugs
Aspirin (acetylsalicylic acid) is one drug from a class of non-steroidal anti-inflammatory drugs. Buffered or enteric-soluble aspirin is a safe analgesic for home use on dogs, but it must be given extremely cautiously to cats. Small doses of aspirin can cause loss of appetite, depression and vomiting in cats. One tablet of aspirin a day for 3 to 4 days is enough to cause salivation, dehydration, vomiting and a staggering gait. Serious disturbances in the acid-base balance can follow. There may be signs of bone marrow and liver toxicity. Gastrointestinal bleeding is common.
Remember the potential toxicity and use aspirin only under the supervision of a veterinarian. The recommended dose for cats is 5 mg per 450 grams of body weight every 48 to 72 hours. One aspirin tablet for adults (324 mg) is the eight recommended doses for a cat weighing 3.6 kilograms. Children's aspirin, which is given every three days - is a typical safe dose for a cat. It should be given only with food and not on an empty stomach. At the first signs of toxicity, the drug should be withdrawn.
Meloxicam is a relatively safe non-steroidal anti-inflammatory drug for cats, but at present it is approved in the US only in the form of injections. It should also be used only after consultation with a veterinarian.
Toxic analgesics
Other non-steroidal anti-inflammatory drugs, such as ibuprofen (Motrin, Advil), naproxen (Aliv) and other aspirin substitutes that are used to treat pain in humans are toxic to cats. In addition, these drugs are not as well tolerated as aspirin. Their assimilation by the body of small animals is very unpredictable. As a result, these drugs are not suitable for cats.
Acetaminophen (Tylenol) - another analgesic, which in no case can not be given to cats. A cat, given at least a child's dose of Tylenol, can develop fatal hemolytic anemia and liver failure.
Butazolidine (phenylbutazone) is an analgesic that is prescribed to horses, dogs and other animals. If you use it as recommended for these animals, it can be safe and effective. In cats, it causes toxicity similar to aspirin and acetaminophen. In addition to this, phenylbutazone causes renal failure. Therefore, it is not recommended for cats.
Other articles on the topic
A new study of scientists is likely to interest owners of cats and cats, because the food of their pet is an important aspect for the health, strength and energy of the animal, so caring owners will be interested to know that their pets can make...

Do not worry, the cat should not have fresh mint breath, but if the smell is very strong, bad, the cause may be a disease.

The upper respiratory tract of the cat - the nose, throat and paranasal sinuses - are susceptible to infections caused by a number of viruses ...
The latest research relating Safe pain relievers for cats

Long been known cases where pets helped heal from various diseases, according to some statements, animals are even able to cure cancer.