Medical expert of the article
New publications
A child in grade 1: how to help him adapt?

х
All iLive content is medically reviewed or fact checked to ensure as much factual accuracy as possible.
We have strict sourcing guidelines and only link to reputable media sites, academic research institutions and, whenever possible, medically peer reviewed studies. Note that the numbers in parentheses ([1], [2], etc.) are clickable links to these studies.
If you feel that any of our content is inaccurate, out-of-date, or otherwise questionable, please select it and press Ctrl + Enter.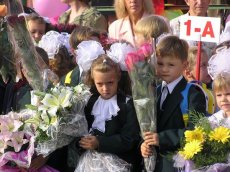 A child in the first class can begin to get sick swiftly. This means that it adapts to unusual conditions: increased stress, a new children's collective, teachers, a new regime of the day. Therefore, the first-grader should be treated very carefully, but firmly - after all, he needs to help enter a new rhythm of life for him.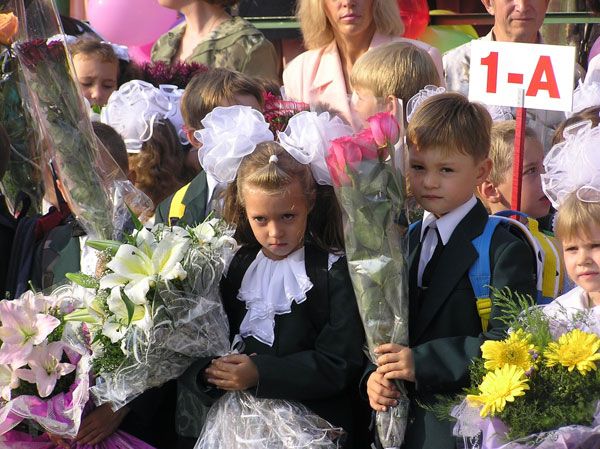 Attention! To make the child better adapted to the school, you need to accustom him to a new daily routine for 2 months before school - in the summer.
First Class Health
A child of the first class (6-7 years) in the first days of school can reduce appetite, mood, he can quickly get tired. His nervous and immune system gets a lot of work. "Home" children suffer new conditions worse than those who visited the kindergarten. The child can badly sleep, hardly fall asleep and wake up.
You need to pay attention to all the changes in the health of a first-grader and always find time to consult a doctor. A very great help can be rendered to a child by a psychologist - the expression "all diseases from nerves" is especially true for a small child. It is necessary to give a child a complex of vitamins and minerals every six months on the recommendation of a pediatrician - this will help the child strengthen health and resist colds.
[1]
First-grade shoes and clothes
The first-class clothing should consist of approximately 3-4 layers in the cold season. These are underwear, a dress or a shirt with trousers, a sweater and a jacket or coat. Clothing consisting of several layers, better keeps the heat and does not hamper the movements of the child, if matched to the size.
As for shoes, it should be light and strong. It is best to buy a baby orthopedic footwear, because it protects the foot from damage and correctly forms it. When you choose a child's shoes for everyday use, you need to make it as comfortable as possible. The heel of such shoes for a first-grader should be a fourth part of the sole, and the heel is allowed no more than 2 cm. Such a shoe protects the child from flatfoot and makes it possible to move freely. Such footwear has the lowest traumaticity.
If you buy baby shoes for a cold rainy season. It should be well protected from moisture. But in this case, make sure that the inside of the shoes absorbs the evaporation and moisture well from the child's foot. To do this, the shoes should have insoles of felt, cloth or special orthopedic materials.
TV in the life of a first-grader
On the one hand, this is a good source of information. There is a mass of children's cognitive programs, from which he can draw information that can not be learned from other sources. On the other hand, prolonged watching TV can harm the baby's nervous system.
For a child of 6-7 years watching TV can take no more than 30-40 minutes. Classes at the computer - from 15 to 30 minutes, no more. The distance to the screen should be not less than 2 meters, and to the monitor - not less than 40 cm (at arm's length)
The regime of the day, which takes into account all the moments of the pastime of the child, you need to hang over his workplace.
First class workplace
The musculoskeletal system of a child at 6-7 years old has not yet formed, so an incorrect landing can break it. As well as disturb the sight of the child at the wrong distance of the book and notebook from the eyes. Therefore, the child must have a desk for classes, not a lunch table, and a properly adjusted chair.
It is necessary to accustom the child in 6-7 years to sit directly, not to be hunched, the chair should be pushed under the table for a distance of 3 to 5 cm. Distance to the table from the eyes can be checked so. You need to bend your arm at the elbow and put it on the table. The tips of the fingers should touch the temple. The child should sit from the table at such a distance that his chest is from its edge to a closed fist. At the same time the shoulder blades touch the back of the chair.
First class accessories
If a first grader wears a briefcase, then one shoulder will be higher, another lower, and the posture will not form correctly. A knapsack correctly distributes the load. Therefore, you need to buy a first-grade good, high-quality, lasting knapsack. Belts of the knapsack should also be strong and wide - it's good if they reach up to 4 cm in width. So you will free his hands - in one of them you can wear a light bag with a sports suit for training or physical education.
First-form day schedule
If parents pay much attention to the daily routine of the child, it is easier for him to get up and go on time, to do lessons on time and leave time for rest. When you make a schedule for your first-grader, pay attention that it was given sufficient time to sleep. In the kindergarten or at home before school, the child slept during the day. Now he can not sleep during the day, so at night the child should get enough sleep. For a first-grader's sleep, it is necessary to allocate at least 10-12 hours.
In the morning, when a child wakes up, he can not always be cheerful right away. Therefore, the body needs to be stimulated and strengthened with the help of morning exercises. It is desirable to perform it on an open balcony or with an open window, so that the child can breathe fresh air. A child of 6-7 years old needs to be charged for 10-15 minutes. At this time, up to 7 simple but varied exercises can be included.
Games first-grader after school and throughout the day should take at least three hours. We can not allow a child in the first grade to just teach lessons - it will have a harmful effect on his immune system and overall well-being. Arrange the child also for walks, and it is desirable that at this time the child does not just walk along the street, but skate on roller skates, skates, skis, bicycles.
A child in the first class will adapt to the new environment much more quickly if adults help him by including all his experience and ability to correctly allocate time.
[2]
It is important to know!
The beginning of the new school year can radically affect the fragile children's psyche, stress can reduce the effectiveness of the child in society and in learning. The first months of study can be extremely difficult for both children and parents. Even those children who really want to go to school will have to adjust to a higher level of activity and stress, inevitably associated with school life.
Read more..