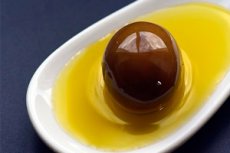 In an effort to reduce the consumption of edible fats, some individuals resort to consuming foods with modified fat. In 1996, approximately 88% of the US population consumed low-fat or low-fat food and beverages. To meet these needs, food manufacturers have created a variety of ingredients called fat substitutes or their analogues.
Substitutes or analogues of fat
no chemical resemblance to fat
reproduce the functional and sensory properties of fat
energy value is less
replacement of all or part of the fat in the product
partial reproduction of some properties of fat
reduction in the amount of fat during frying.
Types of fat substitutes
Based on carbohydrates:
can not be used when frying
does not tolerate high temperatures
Microdispersed protein:
provides a taste of fat in the mouth
Can not be used at high temperatures because of protein coagulation
On the basis of fats:
Mono-idiglycerides:

change the fatty acid composition
reduce the total energy content

Fatty acids associated with sugar molecules:

not digested by intestinal enzymes
heat resistant, can be used for frying
These substitutes had to significantly reduce the total intake of fat. However, adding them to food does not replace edible fats, so experts believe that it is safe to reduce or replace the fat content in food by using appropriate methods of food processing.
Medical expert editor
Portnov Alexey Alexandrovich
Education: Kiev National Medical University. A.A. Bogomolets, Specialty - "General Medicine"
Other articles on the topic

Given the spread of excess weight in modern children against a background of malnutrition and lack of motor activity, the question of morning exercises is very relevant.

Eating certain foods requires considerable expenditure of calories.

The life of an athlete is a frequent debilitating exercise, physical activity, early deterioration of the body, accidental injuries and, as a consequence, the emergence of occupational diseases.
The latest research relating Fat substitutes

A huge amount of research has allowed to prove that physical exercises improve the quality of thinking, especially in people after 40 years.