Nutrition and life expectancy

х
All iLive content is medically reviewed or fact checked to ensure as much factual accuracy as possible.
We have strict sourcing guidelines and only link to reputable media sites, academic research institutions and, whenever possible, medically peer reviewed studies. Note that the numbers in parentheses ([1], [2], etc.) are clickable links to these studies.
If you feel that any of our content is inaccurate, out-of-date, or otherwise questionable, please select it and press Ctrl + Enter.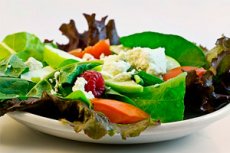 There are indisputable proofs of the influence of food and nutrition on many of the most important biological characteristics of the organism, in particular, on the length of life, aging, and the time of optimal functioning of its physiological systems.
There are serious reasons to believe that diet plays an important role in maintaining the mental status of the elderly.
One of the most common regularities, demonstrated by a number of researchers in experiments on mammals of different species, is a sharp increase in life expectancy while limiting food intake. For example, in rats, life expectancy with limited food intake is increased by 50%, and sometimes more than in control animals. Of great interest are the observations of VN Nikitin (1984), who showed that when the diet is limited, the hormonal mirror of the body changes, the levels of corticotropin and corticosterone in the blood increase, and the levels of thyrotropin, thyroxine and insulin decrease markedly. Interestingly, animals with nutritional limitations retain their mating ability much longer. The mechanism of these phenomena requires further analysis.
It is also shown that with a normal diet, but with a reduced protein content, a significant increase in life expectancy is also observed. The overall level of not only protein, but also individual amino acids can affect life expectancy. However, this issue has not been thoroughly investigated to date. Only certain facts are known that are of great interest. Thus, a two- and three-fold decrease in tryptophan in the diet leads to a marked increase in the life span of experimental animals. It is pertinent to recall that tryptophan is a precursor of one of the important physiologically active substances - serotonin.
There is evidence that a diet with a reduced content of saturated fatty acids and cholesterol led to a reduction in mortality from cardiovascular diseases in the US, Canada and Australia. At the same time, recently the opinion was expressed about the erroneous treatment of certain foods as hypercholesterolemic and atherogenic.
There are a number of observations demonstrating the significant positive effect of restricting human nutrition. However, at present, there is no evidence that an increase in life expectancy achieved by dietary restrictions does not lead to a decrease in some important functional characteristics of the body. Moreover, observations of animals subjected to food restriction demonstrate that there are a number of abnormalities in their behavior that should be characterized as negative. It should be noted that the multiplicity of the effects of food makes it difficult, and in many cases impossible, to unequivocally evaluate a particular food option. In this regard, older people are encouraged to adhere to the usual diet.
Thus, the problem of the influence of food on the life expectancy is very complex and still awaits its solution.