Medical expert of the article
New publications
Diet Margarita Queen for 9 days: rules, menus for every day

х
All iLive content is medically reviewed or fact checked to ensure as much factual accuracy as possible.
We have strict sourcing guidelines and only link to reputable media sites, academic research institutions and, whenever possible, medically peer reviewed studies. Note that the numbers in parentheses ([1], [2], etc.) are clickable links to these studies.
If you feel that any of our content is inaccurate, out-of-date, or otherwise questionable, please select it and press Ctrl + Enter.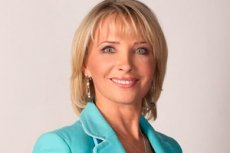 Diet Margarita Queen for 9 days is based on well-known postulates - eat often, in small portions. And offers a list of products that can satisfy a dieter and provide the body with all the useful and necessary ingredients. It is impossible to make changes in this list uncontrollably, as well as in general to engage in amateur performance, otherwise the principles of eating Margarita Queen will be violated and all efforts will go wrong.
Diet rules:
Cook without salt, spices.
Do not consume sugar, flour products.
Under the ban - semi-finished products, fast food, smoked products.
Drink 2, 5 liters per day, most of it up to 17 hours.
The best drinks are quality water and unsweetened green tea.
Do not experiment and do not deviate from the recommendations.
Eat slowly while enjoying the food.
Portions should not exceed 350 g.
Do not eat after 19 hours.
In priority - low-calorie food.
Rest and sleep for a sufficient time.
Combine nutrition with water procedures.
Recommended massage and moderate exercise.
Before the diet begins, you should consult your doctor about your health and possible contraindications. And even if for some reason the transition to a full diet is contraindicated, the principles of healthy nutrition are always available and necessarily give a positive effect.
About the rules and menus for each day, read this article.
Rice diet Margarita Queen
Rice cereals have at least two necessary qualities for weight loss: they envelop and do not irritate the stomach walls and give a sense of satiety. At the first stage of the diet, Margarita Koroleva uses rice cooked for 9 days according to a simple recipe that maximizes its useful properties.
Croup for rice diet Margarita Queen is soaked for the night in cold water, in the morning pour boiling water and cook for 15 minutes. At breakfast they eat a glass of the finished product, the rest is divided equally into so many portions, enough to last a whole day, up to 19 hours. Eat porridge should be every hour.
The advantage of rice is that it is non-allergic, does not contain salt, but is rich in minerals, lecithin, vitamins B. The abundance of these vitamins is beneficial for the condition and appearance of the hair, nails, skin, and nervous system, and lecithin stimulates brain activity.
For the first three days of mono-diet rice cleans and prepares the body perfectly, which is very important for a successful transition to the next stage. From drinks during this period, recommend green tea and water without gas. You can alternate or choose one of the drinks. The main thing is to drink at least two and a half liters a day, without washing down the food at once. Between rice porridge and drink, you must observe the hour interval. Tea is not sweetened with sugar, the maximum that you can afford - add a little honey.
The following options for rice diet - unloading one-day or three-day cleaning. The food consists of rice, prepared according to the prescription of M. Queen, and abundant drink - water, green tea.
A full-fledged diet is considered, lasting from a week to two. In parallel with rice, the diet contains healthy dishes from vegetables and fruits, with restrictions on sweet, floury, fatty. For convenience, the menu is painted for every day.
Preventive use of rice on an empty stomach by the method of the Queen, in combination with normal nutrition, helps to forget about problems with digestion, toxins and toxins.
Kefir diet Margarita Queen
Monodiettes and fractional food - scientifically based methods of losing weight forever. Kefir diet Margarita Queen - one of the methods developed by a leading dietician and scientist. It is designed for several days, helps in a short time to relieve the body and reduce the body weight of a kilogram by three or four.
In contrast to the diet of Margarita Koroleva for 9 days, kefir is designed for five to six days. Then you should interrupt the special diet for a week or two and repeat the kefir six-day period.
A break does not mean a return to old habits, far from proper nutrition, especially if excess weight appeared precisely as a result of nutrition. Otherwise, the kilograms will return, and faster than you dropped them.
Kefir diet helps to tune in to healthy food in small quantities, and such a diet should become permanent in the future. For a diet choose a drink with a minimum fat content. The required volume - a kilogram-one and a half - is divided equally into six parts and used for six receptions.
The peculiarity of the kefir diet is that it combines not with all products. In addition to a useful sour-milk product, it is recommended to eat stewed or fresh vegetables to kilograms per day for burning fat by the Queen's method. It is desirable to eat more white and green vegetables, and from fruits - the minimum sweet.
Express diet Margarita Queen
The principles of the diet of Margarita Koroleva, for 9 days or other options, are based on the principles of rational nutrition, proclaimed by authoritative international health organizations. That is, nothing revolutionary offers a dietitian, but once again emphasizes that the health and well-being of a person largely depends on the quality, quantity, nature and way of processing food.
The Internet attributes the express diet to Margarita Koroleva, although officially this is not confirmed. The diet is based on the following postulates:
Eat small doses, five to six times a day.
Drink between meals, but do not drink it.
Eat useful beverages in large quantities: green tea, quality water, juices.
Prefer vegetable fats.
Sweets replaced with fruits, vegetables and porridges with a high percentage of fiber.
Instead of fried dishes cook steamed, stewed, boiled.
Lunch with various porridges.
Meat or fish cook once a day, low-fat varieties.
Not to starve.
Exclude white bread, sausages, plaques, alcohol.
Three cycles of three days, built on contrast, is a nine-day diet for M. Koroleva. The first cycle is rice. In total, a glass of this cereal, eaten during the day, ensures the removal of toxins and excess fluid from the body.
The next three days are protein. After cleansing with rice, the protein substances formed during digestion penetrate deeply into the cells and support them, helping to cope with all kinds of stresses.
The third three-day cycle is based on vegetable food. Fans of fresh vegetable gardens are allowed to eat food without treatment. Those who are not accustomed to such food, are forced to use steam processing or stewing vegetables. Such a diet completes the purification of the body of various slags.
Like other diets, the express diet can not be used uncontrolled, without consulting a doctor. In view of the large amount of drinking that the diet prescribes, it can be dangerous for people with heart and kidney problems.
Margarita Queen's discharge diet
One of the options for eliminating excess weight is the Margarita Queen's unloading diet. This is an affordable way to bring out excess fluid, without exhausting yourself with too little diet. The lighter version is three days, which is tolerated by the body more easily than, for example, the diet of Margarita Koroleva for 9 days. It is observed once a month or weekly, for 1 day.
For each of the three fasting days, a glass of rice is enough. It is washed especially carefully and cooked until the stage of incomplete preparedness. The cooked portion is divided into parts to be enough for the whole day.
Rice is better to take unrefined - it is these sorts that are a storehouse of useful substances that enter the body after a light culinary treatment.
Drinking is also not prohibited. On the contrary, copious drinking is welcome. The only condition - drinks should be useful: quality water, green tea, fresh from vegetables and fruits.
This way of cleaning and losing body weight is gaining popularity because of its effectiveness and usefulness. The unpretentious rice dish turns out to contain many important components for a person: potassium, calcium, iron, zinc, iodine, vitamins B, protein, amino acids. All this wealth is very valuable for various organs and systems.
Rice porridge, like a brush, sweeps out toxins and other harmful substances, normalizes metabolism and heals the body. At the same time, extra kilograms and problems leave.
Menu for every day 9 day diet Margarita Queen
Diet Margarita Queen for 9 days can be reflected by the formula: 9 = 3x3. The figure is nine - the duration of the diet, the triplets - 3 stages of 3 days, each of which represents a short mono-diet.
For convenience and observance of conditions, the menu for each day of Margarita Koroleva's 9-day diet is painted beforehand. More precisely, for every three days.
The first days eat rice, this is the carbohydrate period. In each of the three days it is required to cook and eat a glass of porridge from a white longish form or golden cereal. In the morning, soaked for the night rice cooked in boiling water, in a 1: 2 ratio. Cook for a short time, up to 15 minutes, without salt and any spices. Cooked porridge is eaten for six meals, the last - no later than 19 hours.
Of the drinks recommended water and green tea, unsweetened, in the total amount of 2, 5 liters. On the day allowed to use 3 tsp. Honey.
From 4 to 6 days you should eat chicken. This is the protein period of the diet. Daily portion - up to 1, 2 kg of meat cooked in steam or boiled in water. All the amount is divided into equal parts, which are used for six receptions, like rice in the first three days. Drinks - the same and to the extent that the first three days.
The last three days of the diet are vegetable, that is, a period of saturation with vitamins and fiber. Each day, you should eat 400 grams of fresh and boiled fruits, in total - 800 g. Preference is given to seasonal, as well as favorite vegetables. Eat them must be sliced or in the form of salads. 3 tablespoons of honey throughout the day - a useful dessert.
Diet Margarita Queen for 7 days
In addition to the diet of Margarita Koroleva for 9 days, a full-fledged diet can be followed and other terms: from 7 to 14 days. It is impossible to be afraid, that all this time it is necessary to eat kilograms of rice and anything more. No, Margarita's sparing diet for 7 days provides a full-fledged diet with properly prepared healthy dishes.
Restrictions apply to food, which nutritionists call harmful (sweets, fatty and salty foods, fried foods, oils, sugar, salt).
In the list of recommended foods for a week - porridge from buckwheat, oatmeal, rice, boiled or baked breast, salmon, pollock, hake (steamed or baked), boiled shrimp, baked mushrooms, eggs or omelettes.
In priority - color and Peking cabbage, cucumbers, tomatoes, asparagus, broccoli, salad, zucchini, from dessert fruits - strawberries, pineapple, raspberries, currants, bananas, apples. From milk - kefir, yogurt, cottage cheese. Eating this way, for a week you can get rid of 3 to 8 kg.
An important function is performed by liquids, so in all cases, the actual water remains actual. It should be drunk at least 2 to 2.5 liters per day.
The seven-day diet is good because it is low-carbohydrate, so the body weight is normalized by burning fat stores. After leaving the diet, you can not starve or pass, just count calories, that is, monitor the diet, and the principles of proper nutrition make everyday a habit.
Recipes of a diet from Margarita the Queen
Nutritionist offers not only recommendations, but also specific recipes for a diet from Margarita Koroleva, for which it is easy to cook tasty useful food. The dietician herself calls them easy recipes for a healthy life. In a book with this name refutes the conventional idea that everything tasty is harmful, and everything useful is tasteless.
Food for those who observe the diet Margarita Queen for 9 days can be cooked in a multivark and on a regular stove, observing the following principles:
Products do not fry, do not salt.
Fish and meat preferably eat at lunch.
Drink before and after, but not during a meal.
Eat and chew unhurriedly.
Kefir day, which became a weekly tradition, will help keep in shape both health and figure.
We offer dishes recommended for breakfast or lunch.
Salad for dietary nutrition: 100 g of cabbage, shredded with straw, combined with carrots and beets, crushed in the same way. For filling, mix 10 ml of olive oil, water, 7 ml of lemon juice. Sprinkle with a tablespoon of fresh dill.
Rabbit boiled: washed meat cooked with chopped onion for about 2 hours. Eat with broth.
 Exotic Thai soup is prepared in a multi-cooking pot. 600 g of water is taken 500 grams of shrimp, 350 g of coconut milk, a root of ginger 30 grams, a stalk of celery, hot pepper, 3 teeth. Garlic, carrots. Sea salt for taste, olive oil - 1 spoon.
Shrimp pre-warm 5 minutes in the program mode "multipup" and clean, decoction to filter. Vegetables crumble and pass in oil 10 minutes. Mix and cook all the ingredients for 5 minutes. Add coconut milk and salt, cook for another 5 minutes.
It is important to know!
Diet in anemia involves the inclusion in the diet of products that help stabilize the picture of blood and raise the level of missing blood cells.
Read more..