Pregnancy: Planning a healthy pregnancy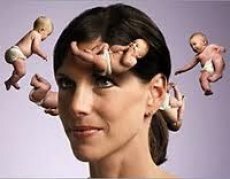 If you are planning a pregnancy, take care of your health in advance. If you have previously used birth control pills, wait until your menstrual cycle becomes regular.
Fertility after the abolition of contraceptives sometimes does not come immediately.
Now more than ever you need to play sports, eat a balanced healthy food, drink plenty of water, and lower your intake or completely give up caffeine. Avoid drugs, cigarettes and alcoholic beverages. Also, you need to exclude non-steroidal anti-inflammatory drugs from your home medicine chest, such as ibuprofen or aspirin.
If you have not chosen a doctor who will guide you during pregnancy, during childbirth and after them, use the advice of friends or get the necessary information in the clinic.
Once again, talk with your doctor about the vaccinations that you previously did. Birth defects, miscarriages or the birth of a dead fetus can be the cause of infections such as rubella or measles, so you should make the necessary vaccinations and wait for a certain time before the pregnancy begins.
Discuss with the attending physician the need for screening tests for family diseases (genetic disorders). Such tests are given if one of the future parents has family illnesses or other kinds of violations among people of your race or ethnic group. Screening of genetic disorders is carried out with the purpose of revealing:
sickle cell disease, which is often observed in Africans;
early childhood amavrotic idiocy, illness observed in Ashkenazi (descendants of Jewish immigrants from Germany), Cajuns or French Canadians;
fibro-cystic degeneration is a disease that is often observed in people of Caucasian or European nationality, as well as in Ashkenazi (descendants of Jewish immigrants from Germany).
It is important to know!
The second trimester of pregnancy lasts from 13 to 27 weeks. This is the period during which most women start to wear clothes for pregnant women and their "interesting state" becomes visible ...
Read more..