х
All iLive content is medically reviewed or fact checked to ensure as much factual accuracy as possible.
We have strict sourcing guidelines and only link to reputable media sites, academic research institutions and, whenever possible, medically peer reviewed studies. Note that the numbers in parentheses ([1], [2], etc.) are clickable links to these studies.
If you feel that any of our content is inaccurate, out-of-date, or otherwise questionable, please select it and press Ctrl + Enter.
How the Borodina diet was born
Xenia Borodina was one of the leading TV show "house-2". Being in everyone's field of vision, she would not have been overweight at all. After the birth, Xenia decided to change everything dramatically in her figure, as her weight increased significantly, which worried her a lot. It took some time to adhere to the strictest diet, but the result was not long in coming. Diet Borodina was very effective, so she was able to lose 12 kilograms of excess weight.
How did she achieve such a fantastic result? What did she do and what diet did she choose for losing weight? Everything turned out quite simply - a cucumber diet helped to say goodbye to excess sediments. The diet has become the most popular in the slimming topic of this season.
What is the secret of diet?
Here we will discuss the most important principle, which makes one hold his breath and see a very noticeable surprise on his face. Let me start with cucumbers and their uniqueness. Fresh cucumbers contain water at 95-97% of their total weight.
Nevertheless, the remaining 3 percent are important microelements, vitamins, potassium, macronutrients and carotene, which are so necessary to support our body as a whole. The diet of Xenia Borodina gives an opportunity to achieve fantastic success.
Among Internet users in a very short time, it has become a popular and respectable topic for discussion.
Cucumbers, cucumbers, green and tasty
If you consider the fact that with all diets you should consume a maximum of water, then the cucumber diet can safely become a leader in many nutrition systems. To this we add that cucumbers are very quickly absorbed by your stomach and organism in general. Potassium makes our heart beat much more clearly and confidently, treating it from all our vital, not favorable factors.
The kidneys work better. But iodine, which, by the way, is also present in cucumbers, improves our vascular system and thyroid function. This, believe me, a considerable effect from just one vegetable! Fiber removes accumulated, interfering "bad" cholesterol and makes the bowel work more stable.
Cucumbers contain a lot of useful and vital substances, but there is one "but", cucumbers in their composition have very few vitamins. We advise, following the diet of Borodina, to take vitamins additionally, in the form of tablets.
[6]
What is the success of Borodina?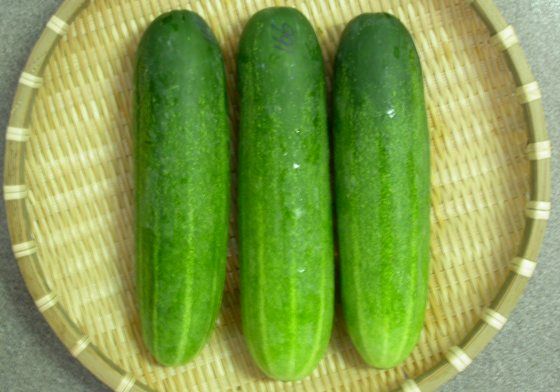 There are different ideas about how to succeed Xenia Borodina.
The first is that Borodin actually adhered to the elementary diet of Xenia Sobchak. Xenia ate little in principle, and practically did not eat anything after 18:00. Xenia additionally engaged 4 times a week for several hours in the gym.
The second view - it was the cucumber diet that influenced Borodin so much. We can say that, beginning in the morning, the diet of Xenia Borodina was not so complicated. In the morning Xenia ate a slice of rye bread and several cucumbers. For lunch, necessarily a vegetable soup and some cucumber salad, seasoned with vegetable oil. In the evening I ate the same salad or just satisfied with several cucumbers.
What does the independent public think about Borodin's method?
Let's say a secret, Xenia regularly exercised, and thanks to them she was able to lose weight so much. After all, a normal average person drops about 1 kg per week, if he does not adhere to the schedule even in sports.
Massages and various, excuse, medical tricks have also been used to achieve the desired effect. In general, they try not to speak out loud about it. Then we, perhaps, did not say that.
But if you listen to people who adhered to the diet of Borodina, you can understand that they managed to lose 5 kilograms per week. The whole secret is that the cucumber contains very few calories, because the excess fat is burned by itself.
And in conclusion - need exercises
If you want not only speed, but also the quality of losing weight - go in for sports. In order not to return your extra and not particularly coveted weight, exclude the consumption of sweet, alcoholic, fast food. Eat only the best, the present. The diet of Borodina will not make you regret.
[7]