Cleansing the body with rice: recipes

х
All iLive content is medically reviewed or fact checked to ensure as much factual accuracy as possible.
We have strict sourcing guidelines and only link to reputable media sites, academic research institutions and, whenever possible, medically peer reviewed studies. Note that the numbers in parentheses ([1], [2], etc.) are clickable links to these studies.
If you feel that any of our content is inaccurate, out-of-date, or otherwise questionable, please select it and press Ctrl + Enter.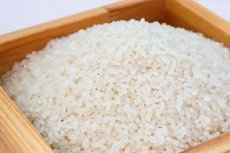 Rice is a staple food in many Asian countries. Its grains are a good adsorbent, which is why they are chosen to cleanse the body of toxins and toxins. In addition, it is rich in useful substances: vitamins (groups B, E, H, PP), minerals (iron, aluminum, boron, iodine, calcium, potassium, molybdenum, sodium, etc.), satisfies the feeling of hunger well, does not cause allergic reactions, because it does not contain gluten. [1]
Indications for the procedure
Rice is found in many dietary systems. It, like a sponge, absorbs toxins that clog the intestines and removes them outside. That is why the indications for cleansing the body with rice are as follows:
weight loss - usually a rice diet lasts 5-7 days, it allows you to include raw vegetables and fruits in the menu, so it does not get bored with monotony, excludes salt;
getting rid of toxins and toxins;
withdrawal of salts deposited in the joints - this condition corresponds to the diagnosis of gout (high levels of uric acid, formed due to impaired renal function or improper metabolism).
It can be used by overweight people, pathologies of the gastrointestinal tract, genitourinary and respiratory systems. [2]
Preparation
There are many methods of cleansing with rice, but most of them involve a similar stage of preparation: for 5-7 days, do not burden yourself emotionally and physically, give up overeating, drink a lot, including herbal teas.
The grain itself is also prepared in advance. It is soaked in water in order to get rid of starchy substances as much as possible.
Technique cleansing rice
The existence of various techniques for cleansing the body with rice unites the ability to carry it out at home. Tibetan cleansing is very popular. For several centuries, monks have used it to get rid of diseases and for prevention.
Among the variety of rice varieties, wild rice is the best choice. If you do not perceive its smell, texture, taste, distinguishing it from the usual white for us, you can take any.
5 days before the start of the procedure, 2 tablespoons of thoroughly washed rice are placed in a jar with cooled boiled water (half a liter volume is enough), tightly closed with a lid, numbered and put in the refrigerator. In the next 4 days, the action is repeated and 5 servings are received.
On the 6th day in the morning, the contents of the first jar are poured onto a sieve (water does not take part in cleansing), and the rice is eaten raw on an empty stomach, chewing thoroughly. The jar is filled at number 6. Each subsequent morning begins with the next portion and a new piece.
For those who do not like this option, you can boil it for several minutes without salt and adding oil. Cooked rice has a more gentle effect on the body, but this loses the effectiveness of the procedure.
After taking rice, you can not eat or drink anything for 3 hours. For the rest of the diet, you need to stick to healthier ingredients and how to prepare them, give preference to raw vegetables, fruits, drink a lot, and do not overeat. This will also help to get rid of extra pounds.
The duration of the course varies from one month to two. No more than 2 cleanings can be carried out per year. During their conduct, the appearance of a headache, weakness is possible. In this case, the nutrition is enhanced by fruit and vegetable juices, herbal teas.
Reviews
Numerous reviews indicate that brushing with rice gives excellent results: vigor appears, a feeling of lightness, and the complexion improves. Even pregnant women applied this system to themselves and escaped debilitating toxicosis. [3]
Based on their experience, people are advised to cleanse the body in the warm season, as well as replenish the loss of potassium and calcium with foods rich in them (dried apricots, almonds, sesame seeds, spinach, pumpkin, parsley, parmesan cheese, beans, avocado).