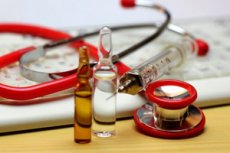 Who are we?
ILiveOK.com portal "I live! Ok! :)" is an information resource that provides users with the most useful information about all aspects of life important for a person, such as health, family and children, beauty and fashion, nutrition and diets, relationships, sports and , of course, the most interesting news!
Be sure that the information provided on the portal is accurate and trustworthy, as it is carefully checked by a group of medical editors .
Project Manager
Petrov Ivan Anatolievich
For questions about the operation of the site and cooperation, please write to E-mail: contact@ilive.com.ua
Ukraine, Kiev, 02232, PO Box 104
Phone: +38 (094) 711-25-77
Medical expert editor
Portnov Alexey Alexandrovich
Education: Kiev National Medical University. A.A. Bogomolets, Specialty - "General Medicine"