On the soda show marking, warning about the harm of sweet drinks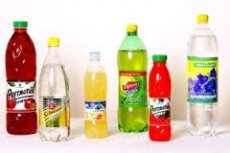 In America, experts suggested placing warnings on carbonated beverages, similar to those used to warn about the dangers of nicotine.
Karim Kamara, a member of the Legislative Assembly, proposed a draft law, according to which a new procedure for placing inscriptions on certain kinds of beverages will be approved.
The World Health Organization calls for reducing the consumption of sugar in foods, according to the recommendations of an average person should use 5 cubes of sugar (25g). One bottle of cola contains 35 g of sugar. Regarding the size of the labeling, lawmakers proposed to make it depending on the size of the bottle or cans with the drink.
Also, versions of warning labels were proposed, for example, placing on the bank or a bottle of soda the text of capital letters that read: Safety Warning: Drinking sugar-containing beverages leads to obesity, diabetes and tooth decay.
This proposal has already been supported by a cardiovascular union, a center for science in the public interest, a union of diabetes.
Experts have long warned about the harm of sweet drinks. Excessive use of soda leads to the development of obesity and type 2 diabetes. Especially sweet and carbonated drinks pose a danger to young children. In addition, because of sugary drinks, other health problems may appear, for example, because of obesity, people are at increased risk of developing stroke, heart disease, cancerous tumors.
Despite the support of the bill, the Union of Beverage Producers of America claims that even if they place warning labels on beverages, people's preferences will not change. In their opinion, it will be more effective to focus on special programs that will tell about proper and healthy nutrition.
As experts suggest, in the next two decades, an increase in the number of cancer patients with bowel cancer, aged between 20 and 49, can be expected. Experts consider unhealthy nutrition as the reason for this phenomenon.
In the studies it was found that carbonated drinks, chocolate, cakes, cookies increase the risk of developing cancerous tumors. In addition, meat products that have been processed (sausages, bacon, etc.) are also a health hazard. The main symptoms of bowel cancer are digestive disorders, spotting with feces, spasms.
As the statistics show, people aged 20 to 34 years have become more likely to diagnose this disease. By 2020, experts suggest that the incidence of bowel cancer can increase to almost 40%, and by 2030 - by 90%. At the same time, experts over the age of 50 experts predict a decrease in the incidence of the disease: by 2020 - by 23%, by 2030 by 41%.
If to judge as a whole, recently cases of cancer among the male population decreased by 3%, among women - by almost 2.5%. But the highest results are observed among the elderly from 75 years. At the age of 50 to 74 years, cancer cancer is diagnosed almost 1% less.
It is important to know!
Today there is a wide range of carbonated drinks at food market. During pregnancy woman has constant desire to eat something delicious, or enjoy pleasant tasting drink, including carbonated water.
Read more..