The refrigerator can be dangerous to health
From a domestic point of view, the refrigerator is a very useful unit, which adds a lot of comfort to our life. However, British scientists have recognized him as one of the dirtiest kitchen items.
Initially, scientists set themselves the task of identifying the most polluted kitchen appliances. During the experiment, they found that the most dangerous bacteria in terms of infection is the refrigerator, or more precisely, the box in it, where vegetables are usually stored.
Information about the study was published in the periodical Daily Mail. Specialists in bacteriology counted about eight thousand pathogens per square centimeter in the vegetable compartment of the refrigerator - a very high threshold of infection, which is dangerous for human health. The indicator of the pollution rate, generally recognized in European countries, can not be more than 10 bacteria per square centimeter.
According to microbiologists, among the detected microorganisms were present as salmonella, and intestinal rods, as well as other, including rare bacteria.
Taking into account the received information, the specialists made conclusions that they willingly share with the readers of the Daily Mail:
do not fill all empty places in the refrigerator "under the string" - many pathogens (for example, listeria) like close and secluded places that are rarely ventilated;
Before you put the vegetables in the refrigerator box, rinse them under running water to wash out most of the bacteria;
The box or pallet for plant products should be thoroughly washed with detergent, at least once a month;
periodically look through vegetables and fruits, throw away rotten specimens;
Do not put unripened vegetables in the refrigerator: first they must "get" - for example, on the windowsill at room temperature;
Do not store in the refrigerator potatoes, garlic, onions, bananas - in the cold they quickly deteriorate and infect bacteria with other foods;
Do not place on one shelf vegetables or fruits and greens: this combination leads to an increased release of ethylene - a gaseous substance that provokes early decay of fresh products;
in a timely manner, dispose of vegetables that have incomprehensible specks, "ulcers", plaque, or if they start to emit a suspicious smell - after removing such copies, thoroughly wash the refrigerator or at least the compartment where such vegetables were stored.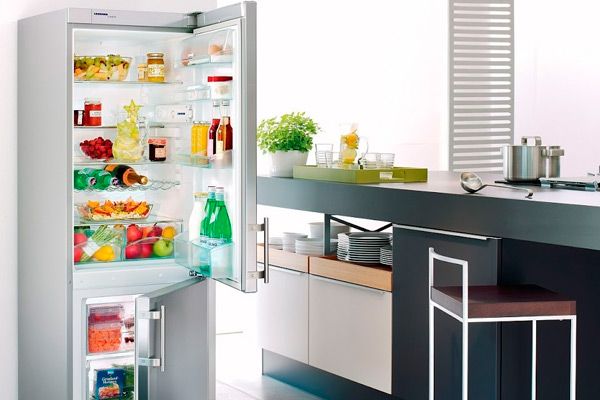 If you draw a line under the above recommendations, the best way to preserve vegetables is to cook them, without waiting for rot.
Of course, if you have a refrigerator of the latest generation, with precise electronics, which allows you to create the best conditions for the safety of products, then many items of recommendations can be missed. However, even high-end refrigerators should be washed and air-dried regularly - this simple rule will prevent a large number of various diseases that threaten us.
Other articles on the topic

If you want to lose weight - then you have to accept one thing: you do not need a diet, a completely new way of life.

In fact, there are very few contraindications to breastfeeding, but there are many reasons to not breastfeed a baby. 64% of mothers start breastfeeding, but 52% continue it only for 2 weeks and 39% for 6 weeks.

Teenagers very often sit on a diet, suffer from the shortcomings of this diet ... And still get better or, conversely, are treated later for anorexia. The healthy diet of adolescents is not the deprivation of the foods they love. Healthy eating...
The latest research relating The refrigerator can be dangerous to health

Many of us very often feel heaviness in the stomach, heartburn and other negative feelings in our body, and over time, this bouquet of sensations adds extra weight. Therefore it is very important not to overeat and control the process of food...

American researchers from the Agricultural Center at the University of Louisiana came to the conclusion that lovers of sweets have less weight, less body mass index (BMI) and even a smaller waistline than those who limit themselves to sweet.