Levi's released jeans from old networks

х
All iLive content is medically reviewed or fact checked to ensure as much factual accuracy as possible.
We have strict sourcing guidelines and only link to reputable media sites, academic research institutions and, whenever possible, medically peer reviewed studies. Note that the numbers in parentheses ([1], [2], etc.) are clickable links to these studies.
If you feel that any of our content is inaccurate, out-of-date, or otherwise questionable, please select it and press Ctrl + Enter.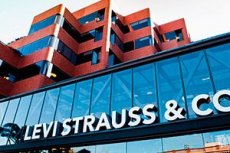 Environmental problems affect all sectors, and clothing is not an exception. A special achievement here is the jeans brand Levi Strauss & Co, which for several years held a variety of actions and was looking for new ways to improve its products.
One of the latest solutions of the famous denim brand is cooperation with AQUAFIL, an Italian company that produces nylon. Among the products produced there is a material called Econyl, consisting entirely of recycled nylon waste, mainly from old fishing nets raised from the seabed. One of the reasons that prompted Levi's management to purchase Econyl is the problem of ocean pollution, at the bottom of which there are more than 600,000 tons of spoiled fishing nets that pose a deadly threat to fish and animals. One non-profit organization, the Healthy Seas Initiative, is engaged in extracting the networks, which intends to clear the oceans of various contaminants.
But in addition to taking care of the environment, Levi's are concerned that the production of cotton, which is the main component of denim material, today can not fully meet the growing demand for jeans. The company noted that for the cultivation of cotton requires a large number of lands, which today simply do not exist, so you need to find a worthy alternative.
AQUAFIL CEO Giulio Bonazzi noted that the world of the future is a world in which the production of daily items does not require sacrifices from nature. The decision to cooperate with the world's jeanswear manufacturer, confirms once again that the processed products can be used in traditional production (Levi's company intends to restart the jeans industry).
Production of Econyl is carried out not only in Italy, but in a number of other countries (Thailand, China, USA, Slovenia, etc.). Nylon waste recycling system is one of the most effective in the world today, besides, it has one unique property: during the process of recycling and transformation of waste from nylon, the quality of the final product remains quite high.
Now the company Levi's has released a new line of jeans Levi's 522 for men, which can already be purchased in special online stores. The new jeans are Econyl, but the company did not announce its intention to apply it in its other models.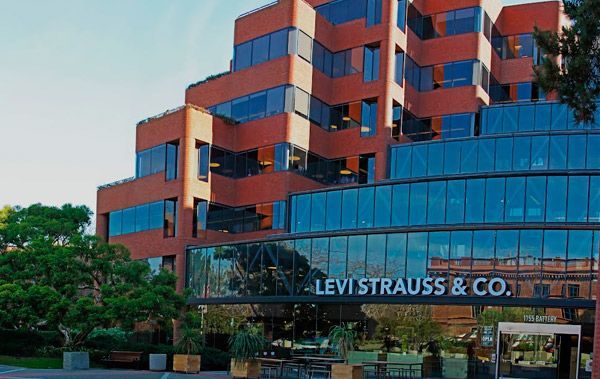 The company Levi Strauss & Co founded in the XIX century in the US Levi Strauss. For tailoring, he used a new type of fabric - denim, which was coarse, stiff, dense, with a twill weave. It was from this fabric that the first classic jeans were made by Levi Strauss & Co and today the Levi's brand is the trendsetter and dictates the direction of the fashionable denim industry. To systematize products in the company of each model is assigned a separate number, for example, jeans with Econyl are number 522.
Levi's jeans have become popular all over the world due to strength and convenience, as well as a very attractive look, which is mostly chosen by young people from 15 to 25 years old.