"Ice bears" instead of air conditioners

х
All iLive content is medically reviewed or fact checked to ensure as much factual accuracy as possible.
We have strict sourcing guidelines and only link to reputable media sites, academic research institutions and, whenever possible, medically peer reviewed studies. Note that the numbers in parentheses ([1], [2], etc.) are clickable links to these studies.
If you feel that any of our content is inaccurate, out-of-date, or otherwise questionable, please select it and press Ctrl + Enter.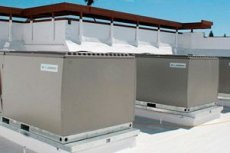 One of the California companies decided instead of traditional air conditioners to develop more environmentally friendly and cost-effective ways. Instead of expensive and energy-intensive air conditioning systems, Ice Energy offered to use "ice batteries", which are suitable for both residential and commercial premises.
The company's specialists named Ice Bears, which means "Ice Bears", special cooling units, according to the manufacturers, keep coolness in the building and practically do not affect the environment, in comparison with conventional air conditioners.
The idea of Ice Energy's specialists is quite simple - ice chunks can cool the surrounding air, while the system is able to react to changes occurring in the modern world.
According to the developers, cooling units can provide constant and effective cooling of the premises (24 hours a day, 7 days a week), while the system allows saving - according to preliminary calculations, on average, you can save up to 40%.
One cooling unit produces ice without spending a lot of energy, afterwards this years are used for cooling the room. Ice Bears says that when the compressor is off, the units can still cool indoor air for another 4 hours, which means that the system spends several times less energy than traditional air conditioners.
The "Ice Bears" uses a method of changing the aggregate state of water, rather than a chemical reaction, as in most battery-type batteries, so the life of cooling units is several times longer. Ice as an energy carrier, in contrast to the electrolyte of conventional batteries, is not so toxic and is practically a "perpetuum mobile", as it does not lose its original properties over time. Chemical batteries eventually wear out and become less effective, but "Ice Bears" are able to serve without losing power with daily charging / discharging to 20 years.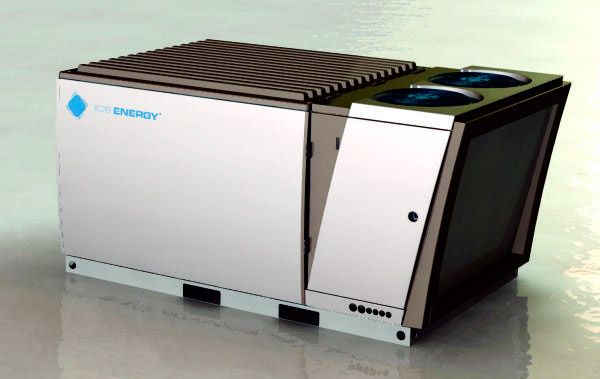 As well as conventional air conditioners, "Ice Bears" are installed outside the building, they can be used as a mini-split system (for houses without ducts), and can be combined with a duct system.
The developers stressed that the system of "Ice Bears" is smart, as it is designed with various functions and the ability to remotely control and monitor, which allows you to monitor the use of energy and even watch graphical reports of energy costs.  
The company said that for 11 years of testing, ice cooling units have operated with an efficiency of more than 98% (a lifetime of more than 34 million hours), and this is more than a good result. In addition, the system "Ice Bears" meets all the necessary standards and requirements, unpretentious in maintenance and cleaner than conventional air conditioning systems.
By the way, Ice Energy has already received an order for the installation of the system "Ice Bears" in more than 1500 modules in Southern California, which enter into operation this year and should last 20 years without changing the energy carrier. This order takes the company to a new level, and the use of ice in air cooling systems can get widespread.