Medical expert of the article
In the development of autism in a child, polycystosis in a mother is "to blame"?

х
All iLive content is medically reviewed or fact checked to ensure as much factual accuracy as possible.
We have strict sourcing guidelines and only link to reputable media sites, academic research institutions and, whenever possible, medically peer reviewed studies. Note that the numbers in parentheses ([1], [2], etc.) are clickable links to these studies.
If you feel that any of our content is inaccurate, out-of-date, or otherwise questionable, please select it and press Ctrl + Enter.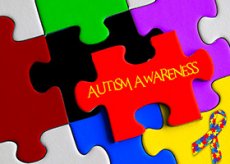 Women with diagnosed polycystic ovary syndrome are more likely to have children with autism - a common disorder that significantly complicates a person's life in society. This information was published by specialists representing the University of Cambridge.
Polycystic ovarian disease is a problem affecting one in ten women on the planet. The development of this disease is due to increased levels of testosterone in the blood. For the syndrome is characterized by the appearance of cystic formations in the ovarian region, such cysts have liquid contents. The main signs of pathology are considered violations of puberty, disorders of the monthly cycle, etc.
In their new research project, scientists discovered: the presence of polycystic in the future mother increases the risk of developing autism in the newborn baby.
A little earlier, scientists have already established that in the period of prenatal formation of a child with autism, there is an excess of certain hormonal substances, including testosterone. Doctors have suggested that this can already be explained by the fact that boys are more often ill with autism.
In the new project, scientists have tried to find out why the level of certain hormones is rising. At the same time, the main assumption of specialists was considered, which consisted in the fact that the "extra" hormones are transferred to the baby from their mother.
To test the assumption, information on more than eight thousand patients diagnosed with polycystic ovary syndrome, as well as their children, was analyzed. Further, a comparative analysis of the information obtained on 41 thousand women giving birth with healthy ovaries was conducted. After the calculations were completed, an amendment of the results was made: scientists took into account the presence of women with certain psychological problems, as well as those who had any complications during pregnancy, which could affect the development of autism in the baby. As a result, it was found that women with polycystic disease gave birth to autistic children in 2.3% of cases, and women without polycystic disease - in 1.7% of cases.
Many will notice that there is a percentage difference, but it is small. Therefore, scientists do not argue about the direct impact of the disease on the emergence of a children's problem, but set a new goal: perhaps they are already very close to unraveling the mechanism of autism development. According to experts, they found a reverse relationship: patients with autism are more likely to suffer from polycystic ovary syndrome than women without autistic disorder. Agree, the experts still have work to do.
The results of the work of scientists are presented in the publication Translational Psychiatry (https://www.nature.com/articles/s41398-018-0186-7).