Medical expert of the article
Adolescent behavior and hormones: is there really an interconnection?

х
All iLive content is medically reviewed or fact checked to ensure as much factual accuracy as possible.
We have strict sourcing guidelines and only link to reputable media sites, academic research institutions and, whenever possible, medically peer reviewed studies. Note that the numbers in parentheses ([1], [2], etc.) are clickable links to these studies.
If you feel that any of our content is inaccurate, out-of-date, or otherwise questionable, please select it and press Ctrl + Enter.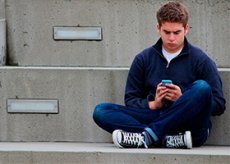 Many experts explain the changes in the behavior of adolescents by hormonal changes in their bodies. There is even such a thing as a "problem teenager" - meaning a guy or a girl who is constantly in conflict with parents and teachers, who are characterized by instability of mood and craving for risky ventures. Are hormones responsible for this, which are rebuilt as puberty?
 
As scientists from the University of New York in Buffalo and the University of Massachusetts in Amherst found, sex hormones, if they play a role in adolescent behavior, are not so significant.
If you look at the problem more broadly, the period of the teenager's becoming, as a person, overrides the very fact of puberty. The young man acquires the skills of constructing complex social relations, his thoughts, priorities, feelings are aggravated. The teenager begins to look at others around and on himself differently, he seeks to test his possibilities with the help of new, unknown to him sensations. And it's not just about the appearance of sexual attraction.
 
Specialists compared changes in the child's psyche and hormonal changes - in the first place, because these two periods coincide in time. Now scientists have the opportunity to double-check this information. As it turned out, this is not so easy.
 
Experiments had to be carried out on animals - in particular, scientists observed the development of Djungar hamsters and noticed that with the period of puberty the animals ceased to play games and began to build a hierarchy in the relationship. They have a strong desire for domination, indicating that each representative has become an individual. This behavior can be compared with adolescence: social standards expand, skills are improved, the individual tries to figure out how to live correctly in the adult world.
 
The researchers found that the maturity of hamsters had little effect on their behavioral characteristics. Of course, many will notice that it is impossible to draw a clear parallel between the development of hamsters and humans. Nevertheless, certain moments of individual development in all representatives of mammals are the same.
 The influence of hormonal activity on the mood and behavior of a person can not be completely denied: such changes are typical not only for adolescents, but also for pregnant women, and for women during the period of extinction of hormone production. But, as for teenagers, everything here is more complicated. And adults must remember this - one should not reduce all teenage problems to "hormonal changes". A teenager enters adulthood, often without knowing how to do it right. He gets sexuality, but does not know how to handle it. The duty of adults at this stage is to help the child, but not to wave at him - say, "hormones are to blame".
 
The full version of the research report is available at http://www.cell.com/current-biology/fulltext/S0960-9822(18)30215-X