Turks will start organizing "abortion tours"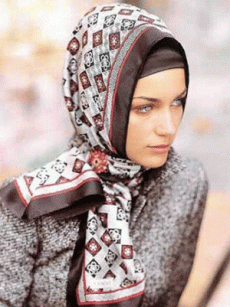 The Turkish press writes that if the parliament passes a bill banning abortions, local tour operators will start organizing so-called "abortion tours", including in the Crimea.
If the bill submitted by Prime Minister Recep Tayyip Erdogan's "Justice and Development Party" confirms, Turkish women can not artificially interrupt pregnancy after the sixth week.
"Just as the ban on gambling has spawned" casino-tourism, "the ban on abortion can lead to the development of" abortion tourism, "the local press notes.
Such services, according to experts, can be used annually by 30-40 thousand women.
The representative of the Platform of Tour Operators of Turkey Jem Palatoglu believes that "abortion tourism" can begin for the Turks from the Crimea, since his department has already agreed to hold relevant tours with three Crimean hospitals and hotels.
The cost of such a four-day tour will be at least 300 euros.
"Everything that is forbidden is good for us," commented on the possible adoption of the Palatoglu law, adding that among the Turks, after the ban on casinos in 1997, "casino tours" for the weekend, mainly to Cyprus and Bulgaria, became very popular .
Medical expert editor
Portnov Alexey Alexandrovich
Education: Kiev National Medical University. A.A. Bogomolets, Specialty - "General Medicine"
Other articles on the topic

Termination of early pregnancy is a concept that includes interrupting pregnancy at the request of a woman before the twelfth week, and also for medical reasons until the twenty-second week.

Mini abortion is a procedure that allows you to terminate a pregnancy at an early age with a minimally invasive and low traumatic method. The availability of this procedure is high, as well as the possible indications for its conduct.
Herbs for abortion or, in other words, abortive use for the purpose of interrupting an unwanted pregnancy. After consuming the infusions or decoctions of such herbs, the fetus begins to tear away, the muscles of the uterus come to tone.
The latest research relating Turks will start organizing "abortion tours"

According to a recent study by the World Health Organization and the American Institute of Guttmacher (Guttmacher Institute), which deals with reproductive health, 55.7 million abortions are carried out every year in the world, 46% of which - 25.5 million - are considered unsafe. 

There are historical and modern evidence that it is conscience and consciousness that are the main motivators that make doctors do abortions.