Stroke is much more dangerous than previously thought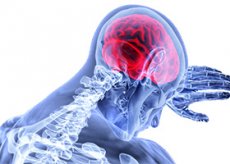 Stroke is a very serious and dangerous disorder of cerebral circulation, in which the destruction of the brain tissue due to oxygen and nutritional deficiency occurs. Pathology occurs when there is a blockage or rupture of blood vessels in the brain. According to statistics, up to 70% of patients who have suffered a stroke , subsequently become disabled, and one in three of them permanently loses the opportunity to do without medical assistance.
 
Medical experts confirm: those of patients who were able to recover after such a violation of cerebral circulation, still get a huge number of problems. And it's not just the deterioration of motor abilities and speech impairment, although these problems are the most common post-stroke consequences. After a stroke, so-called "hidden" disorders are formed, which are paid much less attention - and completely in vain. This was announced by scientists led by Dr. Iren L. Katzan, representing the Cleveland Clinical Center. According to the professor, such "hidden" violations can have a significant impact on the further condition and quality of life of the patient.
 
Specialists conducted a study, which involved almost 1200 patients who had previously suffered an ischemic stroke. Volunteers took part in the survey on health, well-being and lifestyle. The participants had to answer the questions: do they have unmotivated anxiety, how often they get tired, whether they suffer from insomnia, whether there are problems at work. In addition, they were required to answer if they agreed that the consequences of the stroke worsened the quality of their lives.
 
Each participant completed an appropriate questionnaire about a hundred days after the stroke. At the same time, every fourth patient needed help: they could not write down the answers to the paper themselves. As expected, most patients complained of physical discomfort. Many participants noticed that they lost their former social activity. About half of the volunteers indicated that it became difficult for them to plan and organize anything.
 
Scientists, whose forces were initiated by the study, focused on the following point: physicians do not attach much importance to the fact that the stroke imposes a negative imprint on the entire future life of people. First of all, doctors try to restore motor coordination and eliminate the likelihood of recurrence of the disease. Other unfavorable signs, such as insomnia, constant fatigue, disruption of socialization, often remain behind the scenes.
 
Experts are sure that the consequences of a stroke should be considered more closely, paying attention to their prevention and treatment.
 
Details of the work are published on the pages http://www.med2.ru/story.php?id=96034
Medical expert editor
Portnov Alexey Alexandrovich
Education: Kiev National Medical University. A.A. Bogomolets, Specialty - "General Medicine"
Other articles on the topic

To date, a microinsult or ischemic attack is defined as a condition that arises from a temporary (transient) impairment of blood flow in any part of the brain and is accompanied by signs of focal neurological dysfunction, as is the case with stroke. 

An acute condition caused by complete or partial cessation of blood flow in cerebral vessels, provoked by their occlusion or stenosis (ischemic stroke) or rupture of intracerebral arteries with subsequent bleeding from them into the cranial cavity (hemorrhagic stroke) is very dangerous and leads to the death of the patient much more often than myocardial infarction.

The severity of this disease does not cause anyone the slightest doubt. Its consequences - the post-stroke state - can remain with the patient until the end of his days.  
The latest research relating Stroke is much more dangerous than previously thought

Tranexamic acid is a known means for stopping post-traumatic and postpartum hemorrhages. It turned out that this drug can be useful in hemorrhagic stroke. 

American designers have created a unique diagnostic device that looks like a visor: this simple device has the ability to determine the presence of a stroke in half a minute. The accuracy of diagnosis is estimated by specialists in 92%.