Sleep cancer cells - a cardinal method of fighting tumors

х
All iLive content is medically reviewed or fact checked to ensure as much factual accuracy as possible.
We have strict sourcing guidelines and only link to reputable media sites, academic research institutions and, whenever possible, medically peer reviewed studies. Note that the numbers in parentheses ([1], [2], etc.) are clickable links to these studies.
If you feel that any of our content is inaccurate, out-of-date, or otherwise questionable, please select it and press Ctrl + Enter.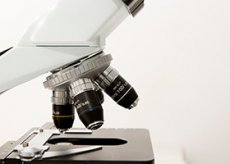 Today, as before, the treatment of malignant processes remains the most pressing issue in medicine. Scientists have already experienced many ways of destroying and blocking tumor growth, and each of them had its own positive and negative sides. Today, experts are thinking: why not try to "lull" malignant cells, and so that they can no longer wake up? Such a method can completely neutralize the mechanism of development of education. We assume that for an ordinary person such a statement sounds somewhat strange. Nevertheless, Australian researchers took up the implementation of just such a project. According to them, the newest technique will help not only to overcome the cancer, but also to prevent the appearance of many adverse symptoms.
As the scientists explain, the compound capable of erupting malignant cells has a direct effect on the protein substances CAT6A and CAT6B. The first of the substances is associated with the development of acute myeloid leukemia, and the second can cause several different cancer processes. These proteins are involved in the mechanisms of cell proliferation. In their structure there is a kind of inhibitory system, "prohibiting" uncontrolled cell division. But under certain circumstances - with certain mutations of chromosomes - these substances lose the functionality of the regulatory system, which gives an impetus to the development of the malignant process.
The purpose of the substance created by scientists is to ensure the quality regulation of such a mechanism.
Laboratory studies involving rodents suffering from blood cancer showed excellent results: the use of a new tool allowed the animals to extend their life almost 4 times. After the use of the drug, the development of the malignant process literally stopped, as if someone had pressed the "play / pause" button. Here is how experts who conducted the experiment comment on this phenomenon: "A new drug trivially takes away the ability of cell cycle activation from malignantly altered cells. Such a reaction is called the term "cellular aging". Structures simply become unviable. If we conduct a comparative analysis between this method, as well as popular radiation and chemotherapy, then we can see: a new substance acts selectively, harming only modified cells, without affecting normal healthy organizations. However, we will not dwell on the results achieved. Today, we need to make some improvements to the drug in order to further lead the final clinical testing with the participation of people suffering from oncology. "
The course of the study is described in detail in the Nature publication.