Scientists have presented a new drug for smoothing the symptoms of menopause

х
All iLive content is medically reviewed or fact checked to ensure as much factual accuracy as possible.
We have strict sourcing guidelines and only link to reputable media sites, academic research institutions and, whenever possible, medically peer reviewed studies. Note that the numbers in parentheses ([1], [2], etc.) are clickable links to these studies.
If you feel that any of our content is inaccurate, out-of-date, or otherwise questionable, please select it and press Ctrl + Enter.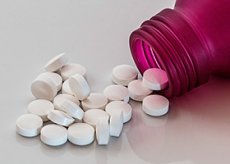 Scientists are at the stage of completing work on a new drug that can block a special brain receptor - this will help alleviate the main symptoms that affect women during menopause.
 
Presumably, the introduction of a new medicine into clinical practice should take place over the next 3-5 years. The modern drug has already demonstrated excellent results, reducing the negative effects of hormonal adjustment in the female body. However, the experts had a suspicion that the drug can cause negative manifestations of the liver. Therefore, it takes time to modify the tool somewhat.
 
Final clinical trials have already been scheduled and will take place in a few months. The pharmaceutical market will be able to present a new drug in about three years.
Previously, the only medications that could ease the woman's health in the menopause, were hormone replacement drugs. However, the side effects of this treatment were very serious - this is increased thrombosis, and cardiovascular pathologies, and even breast cancer.
 
Now scientists have developed a fundamentally new drug - the non-hormonal blocker of the NKB brain receptor. To date, the drug is presented under the name Pavinetant (MLE 4901). He successfully copes with tides, increased sweating, headaches and irritability. "We managed to improve the lives of many women quickly and efficiently. The new drug immediately gave us to understand that it has great prospects, "comments Dr. Julia Prague, representing the Imperial College of London.
 
Based on the results of the experiments, already on the third day of taking the drug, the frequency of negative symptoms decreased almost by half. Women, who were offered new treatment, reported about pronounced positive changes in their well-being. The drug effect was stable throughout the test period.
 
According to British experts, the generally accepted standards of therapy for menopause have long been outdated: the hormone replacement drugs used for treatment and selective inhibitors of reversible seizure of serotonin are something in between a qualitative and safe elimination of negative symptoms. The new medicine is encouraging: it is possible that a modern alternative will soon allow the unsafe use of hormones to be abandoned.
 
"The medicine developed by us will be the best choice for those patients who have previously suffered breast cancer and are afraid to take hormonal treatment in the future. There are many other women, with contraindications for taking hormones. For these categories, a new medication will be a real salvation from health problems and well-being, "experts added.
 
A new development is presented on the pages of Menopause magazine.