Scales of deaths of parturient women and newborns are underestimated

х
All iLive content is medically reviewed or fact checked to ensure as much factual accuracy as possible.
We have strict sourcing guidelines and only link to reputable media sites, academic research institutions and, whenever possible, medically peer reviewed studies. Note that the numbers in parentheses ([1], [2], etc.) are clickable links to these studies.
If you feel that any of our content is inaccurate, out-of-date, or otherwise questionable, please select it and press Ctrl + Enter.
For every pregnant woman, a potential danger, both for herself and her future child, is represented by childbirth. Every year in the world, from more pathologies, more than 300,000 pregnant and maternity patients die, about 3 million children die during the first weeks of life, more than 2.5 million women give birth to a dead child.
WHO experts note that most of the stillbirths or deaths of children in the first weeks of life can be prevented by providing improved care to pregnant women, parturient women and newborns.
In reports, cases of the birth of dead infants and the death of newborns in the first weeks of life are often not noticed, for this reason, there is no investigation into deaths in health systems, and countries have inaccurate information on the number of deaths of infants and causes of death. All this leads to the fact that it is impossible to develop sufficiently effective and timely measures to prevent new deaths of newborns, parturients, and the birth of dead babies.
According to the head of the WHO reproductive health department, Ian Esquiu, every case in a medical institution, whether stillborn or dead during the first weeks of life, should be recorded, this will help to understand the cause and prevent most deaths in the future.
Investigation of deaths among women in labor and infants will help improve the quality of medical care, eliminate existing shortcomings and gaps in health services.
To date, WHO has produced 3 publications that advise countries on improving the reporting system for the maternity, infants and births of a dead child.
The first publication provides a system for classifying infant deaths and stillbirths. This system should help to connect the death of a child with the health problems of a pregnant woman (hypertension, diabetes, etc.). It should be noted that this system is the first one that can be used in any country of the world, regardless of income level.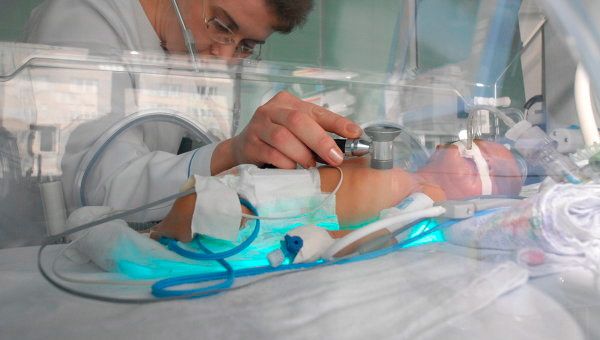 In the second publication, WHO specialists give recommendations on the study of individual cases of infant death so that it is possible to prevent such cases in the future. As the head of the WHO department for maternal and child health, Anthony Costello, carefully studying each death of infants will understand what measures to be taken in the future to save the lives of other newborns.
The third publication provides recommendations for health workers to improve the quality of care for pregnant and parturient women. Also, experts stressed that it is important to register deaths occurring not only in medical institutions, but also outside them, for example, during home births.
The investigation of maternity deaths should be carried out by specially created committees, which will help medical institutions to avoid mistakes in the future and improve the quality of the assistance provided, however, today such committees are fully working less than in half of the countries.
It is worth noting that according to official reports, the mortality rate among women in childbirth and pregnant women is underestimated by 30% all over the world, and in some countries up to 70%.