The relationship between common childhood syndromes has been found.

х
All iLive content is medically reviewed or fact checked to ensure as much factual accuracy as possible.
We have strict sourcing guidelines and only link to reputable media sites, academic research institutions and, whenever possible, medically peer reviewed studies. Note that the numbers in parentheses ([1], [2], etc.) are clickable links to these studies.
If you feel that any of our content is inaccurate, out-of-date, or otherwise questionable, please select it and press Ctrl + Enter.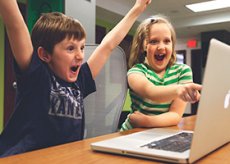 Scientists have discovered the relationship between emotional disorders, as well as attention deficit hyperactivity disorder. The discovery was shared by researchers representing the Karolinska University. The project was led by Dr. Predrag Petrovich.
Researchers began to study the syndrome of DV with hyperactivity - a disease state characterized by increased activity, impulsivity and lack of attention. Such a violation manifests itself in early childhood, and individual signs of the disease have an impact and, after years, already on an adult. This syndrome is problematic both for the child himself and for his environment. Often there are insurmountable obstacles in education, in study, and then in work. Disrupted social and emotional adaptation.
Clinical experts have been observing for many years that children suffering from attention deficit hyperactivity disorder show signs that are not typical for this pathology. For example, we can talk about spontaneous and unstable emotional manifestations, anxiety and depressive disorders. However, experts have not yet seen the relationship between this syndrome and the failure of emotional balance. Although some time ago, scientists have already suggested that these pathologies could be caused by impaired control of information processing in the brain.
New scientific work has confirmed this assumption. Using the tomography method, researchers were able to trace the onset of symptoms of attention deficit disorder and changes in adolescent behavior. Scientists have conducted several consecutive tests and behavioral tests with the participation of volunteers: the people participating in the experiment had a diagnosis of any emotional disorders or pathologies. Experts have found that a reduction in brain volume in the area of the frontal lobe and adjacent areas was indicated in all the selected volunteers. These inconsistencies in general did not have a pronounced effect on the performance of the brain. However, this fact made it possible to explain why depressive and anxious states develop more frequently in patients with attention deficit disorder than others.
As the study leader explains, the results of the work are of particular importance for treating emotional instability. This is an opportunity to prove that anxiety and constant mood swings, which are not related to the diagnosis of attention deficit disorder, have well-explained biologically justified reasons: such violations can be cured and even necessary. Everything else, if you delve into these processes, you can improve the complex diagnosis of attention deficit hyperactivity disorder.
Details of the discoveries of scientists are presented on the university website (https://ki.se/en/news/similar-changes-in-the-brains-of-patients-with-adhd-and-emotional-instability).