Red-haired people feel pain more than brunettes, shatens and blondes

х
All iLive content is medically reviewed or fact checked to ensure as much factual accuracy as possible.
We have strict sourcing guidelines and only link to reputable media sites, academic research institutions and, whenever possible, medically peer reviewed studies. Note that the numbers in parentheses ([1], [2], etc.) are clickable links to these studies.
If you feel that any of our content is inaccurate, out-of-date, or otherwise questionable, please select it and press Ctrl + Enter.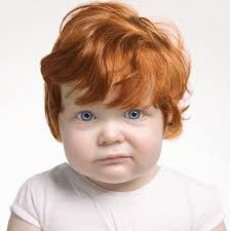 British doctors are going to test the hypothesis that redheads feel pain more than brunettes, shatens and blondes. According to scientists, preliminary molecular-genetic data speak in its favor.
Red is not sweet - if only because they enjoy the increased attention of others. Sometimes this attention can be flattering, sometimes - very painful. By the way, do you know that in ancient times it was believed that the red-haired yakshayut with evil spirits, fly to the Sabbaths and generally drink human blood? Some still attribute to them supernatural abilities: what is the expression "red-haired witch", at least rooted in the language. Even young children, who are unaccustomed to the mystical pathos, pester the red ones in their own way: it is enough to recall the song "Red, red, caulk".
And nature itself, apparently, is not too fond of redhead. Scientists from the University of Southampton (UK) have begun a study in which they are going to find out how redheads differ from other people in their ability to feel pain. For the experiment, women and men older than 30 years were invited, each of whom will have to withstand a slight electric shock after a portion of anesthesia. Presumably, red-haired need more pain medication, that is, their painful sensations are more intense and deeper than, for example, in brunettes or blondes.
The reason for work is not sucked from the finger. Researchers have long suspected that red people are characterized by a special intensity of pain. True, most of the arguments in favor of this theory lie in the field of psychological observations. So, redheads are twice as afraid of visits to the dentist, and therefore more often than others try to evade them. It is also known that red-haired women require 19% more anesthetic to avoid jerking off with sudden pain stimulation. These data were obtained some time ago at Louisville University (USA). The British have to confirm or refute the hypothesis of increased pain sensitivity of red people. The work will be completed by September ...
However, there is every reason to think that the theory will be confirmed. The gene, which is the cause of the appearance of the reddish hair color and the characteristic color of the skin, also affects the production of endorphins. These endogenous opiates, produced by brain neurons, can not only affect emotions, but also suppress pain. It is possible that there is a connection between hair color and pain; It remains only to understand which one. If the assumptions are correct and the redheads are indeed more sensitive to pain, then they will be able, on a completely scientific basis, to require an additional dose of anesthesia from the doctor.
[1], [2]