Medical expert of the article
Prostate cancer surgery can be avoided

х
All iLive content is medically reviewed or fact checked to ensure as much factual accuracy as possible.
We have strict sourcing guidelines and only link to reputable media sites, academic research institutions and, whenever possible, medically peer reviewed studies. Note that the numbers in parentheses ([1], [2], etc.) are clickable links to these studies.
If you feel that any of our content is inaccurate, out-of-date, or otherwise questionable, please select it and press Ctrl + Enter.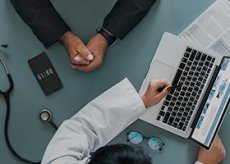 According to the latest research, the new scanning technology of the prostate gland, PSMA, will help eliminate surgical intervention in the cancerous process in the prostate.
To date, the new method is used only on an experimental scale: it is carried out only in single variants. However, scientific representatives have already urged medical professionals to introduce prostate gland scanning technology into regular practice.
It all began simply: one of the patients sought medical help for a traumatic injury to the ankle joint. During the conversation, the doctor interviewed the patient, asking, among other things, his male health. The doctor's care was not superfluous: the patient was diagnosed with an early stage of prostate cancer.
A clinical and magnetic resonance tomography was performed in a clinical center for a patient: the diagnosis showed that the tumor does not extend beyond the prostate gland. However, during the extended scanning of PSMA / PET-CT, this limitation was not confirmed, therefore, the treatment tactics had to be radically changed.
"I understand that using additional scans helped save my life. After all, the doctors at that time did not know about the presence of bone metastases in me, and the treatment would be in vain, "the patient himself explained the situation.
Since the cancer process has spread to the lymphatic and bone system, surgical removal of the prostate would be inappropriate, and would only add pain and complications to the patient. Therefore, men were prescribed courses of chemotherapy and radiation.
Professor Remi Lim, who has just completed a large-scale study of the PSMA / PET-CT method (funded by the Prostate Cancer Foundation and lasted two years), pointed to the significant advantages of a unique imaging technology. The doctor discovered: one out of four patients diagnosed with prostate cancer may be spared from surgery, which would be useless and would not lead to a cure. "A unique scan uses a specific peptide, which is called a prostate-specific membrane antigen. It fixes on tumor cells and highlights those areas that are actually affected by cancer: these are lymph nodes and bones, "the doctor explained.
According to the professor, today this method of diagnostic scanning cannot be carried out in an ordinary clinical institution: for the procedure, it is necessary to apply only to a private specialized oncology center. The widespread introduction of this technology could lead not only to savings on useless operations, but also to the optimization of treatment tactics for prostate cancer. We must not forget about the frequent adverse effects of prostate removal: for example, a patient often develops an erection disorder, incontinence of the urinary sphincter, etc. It is very important that doctors before surgery can make sure that the intervention is really necessary.
Information is presented on pages. Https://medbe.ru/news/novosti-v-onkologii/skanirovanie-psma-pet-kt-izbavlyaet-ot-nenuzhnykh-operatsiy-pri-rake-prostaty/
It is important to know!
In the serum, the prostate specific antigen is in two forms: free and associated with various antiproteases. Most of the prostatic specific antigen is in complex with a1-antichymotrypsin.
Read more..