A new type of testing will predict the development of dangerous diseases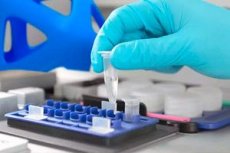 Such common pathologies as heart failure, stroke, malignant tumors and diabetes daily kill thousands of people. Therefore, timely warning of such diseases becomes an important problem of scientists.
To date, experts from the United States have come up with a special test that can assess the degree of danger of the emergence of such dangerous diseases.
Employees of the National American Center for Disease Control and Prevention shared information that 50% of the adult population of the United States suffers from this or that chronic pathology. And about 48% of all deaths in America occur as a result of prolonged cardiovascular diseases and cancer processes.
Scientists representing the Heart Institute at the Intermountain Medical Center in Salt Lake City (Utah) drew attention to this point: a modern general practitioner clinician is unable to effectively assess the degree of risk of the incidence of patients. So, according to statistics, today the most common scenario for visiting a doctor is: the patient is recorded for an appointment for a particular disease (eg, laryngitis or ulcer), he is prescribed treatment, and the patient no longer worries the doctor until the next disease occurs. At the same time, neither the doctor nor the patient himself can even guess what diseases await a person throughout the year and how to prevent them. Such thinking led scientists to create innovative combined testing ICHRON, which assesses the overall risk factors for the development of chronic diseases. Now, to predict the health of a person relatively more of the most common pathologies, it is enough to pass several tests and check their indicators in accordance with the age of the patient.
With what diseases does the test work? This is type 2 diabetes, chronic kidney disease, chronic obstruction of the lungs, heart failure, heart attacks and strokes, peripheral arterial vascular disease, senile dementia and cardiac rhythm disturbances.
Innovative testing was presented by Professor-epidemiologist Heidi May at the 66th scientific conference organized by the American Cardiology School. The full report is set out on the pages of the JACC periodical.
Scientists have confirmed the effectiveness of testing on volunteers - healthy people who do not suffer from listed chronic pathologies. According to the report, the results of the test were justified in 77.5% of cases. Testing was as follows: with a low score, a person could safely go home, since his risk of chronic pathology was small. With a high ICHRON score, the patient was advised to undergo additional diagnosis and consult a doctor.
As experts predict, this innovation will help reduce the statistics of morbidity and even reduce the state's financial costs of supporting health care.
It is important to know!
Each of us has to take tests. They surrender for different purposes: someone needs to be prevented, someone - for regular medical examination, for the preparation of certificates and medical books.
Read more..