Magnesium will replace lithium in batteries

х
All iLive content is medically reviewed or fact checked to ensure as much factual accuracy as possible.
We have strict sourcing guidelines and only link to reputable media sites, academic research institutions and, whenever possible, medically peer reviewed studies. Note that the numbers in parentheses ([1], [2], etc.) are clickable links to these studies.
If you feel that any of our content is inaccurate, out-of-date, or otherwise questionable, please select it and press Ctrl + Enter.
Researchers from the Institute of Toyota (North America) proposed the creation of batteries based on magnesium. According to the engineers, this element is quite suitable for batteries, in addition, these batteries will be more safe and effective, in comparison with lithium-ion batteries, and suitable for various devices - from phones to cars.
Lithium when interacting with air is easily ignited, so batteries based on it can be dangerous. To increase the safety of lithium-ion batteries, the method of combining lithium with graphite rods and reducing the number of ions was used, which contributed to a reduction in density and limited the amount of energy stored.
Magnesium is a more stable element, especially when interacting with air, in addition, it is more energy-intensive than lithium, however, to create an electrolyte with magnesium that can effectively transfer energy has proved to be quite a challenge.
The situation changed radically after Rana Mohtadi, Toyota's chief specialist, heard how her colleagues discussed the problems with the creation of an electrolyte capable of transferring energy and not destroying magnesium, and this prompted her to think that for a battery with magnesium, you can apply the properties of materials, used to store hydrogen. Rana Mohtadi shared her thoughts with colleagues, and the scientists immediately began research to verify the hypothesis of Mohtadi.
According to the head of the research group Toyota, this discovery can not be attributed to one person, it is the merit of several scientific staff of the institute who worked in the same team. The researchers have already prepared a description of their work and published it in one of the scientific publications. Toyota engineers hope that their discovery will help other scientists develop magnesium based batteries that will be suitable for daily use and will become no less popular than today's lithium-ion batteries.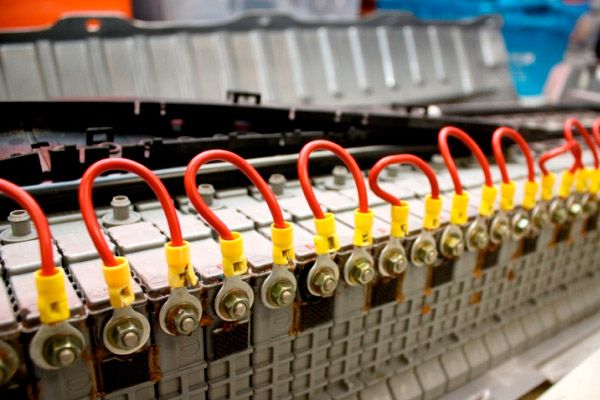 According to experts, to disclose all the possibilities of magnesium-based batteries was not possible because of the dependence on the systems with chloride. Electrolytes had a significant anodic stability, but the destruction of metal components caused a decrease in the properties of the battery. Toyota specialists used the anions of boron clusters, monocarbons that produce a simple type of magnesium salt, fully compatible with metallic magnesium, in addition, the battery showed oxidative stability, which significantly exceeded the values of ether solvents. Due to the passivity and non-aggressive character of the magnesium electrolyte, it is possible to standardize the ways of testing the cathode used in standard flat batteries. This discovery opens up new opportunities for researchers in the development of magnesium electrolytes and methods for their use.
Now, researchers have a lot of work to do before the magnesium-based batteries are developed, according to preliminary estimates, such batteries will appear in 15-20 years.
[1], [2]