IKEA Company plans to start selling electric bicycles

х
All iLive content is medically reviewed or fact checked to ensure as much factual accuracy as possible.
We have strict sourcing guidelines and only link to reputable media sites, academic research institutions and, whenever possible, medically peer reviewed studies. Note that the numbers in parentheses ([1], [2], etc.) are clickable links to these studies.
If you feel that any of our content is inaccurate, out-of-date, or otherwise questionable, please select it and press Ctrl + Enter.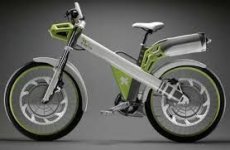 IKEA is the largest corporation for the sale of green goods. By 2020, the company intends to fully receive the necessary energy from renewable sources, which will make it 100% carbon neutral. Recently it became known that in one of the suburbs of Chicago, construction of windmills is underway, which will be able to provide 165% of the electricity needs for offices and production companies in the United States.
IKEA company banned the use of plastic bags back in 2008, long before that, it acquired a large scale. In addition, the company intends to plant more trees in 2020 than to start production.
The company offers a huge selection of "green" goods - solar panels, LED lamps, fluorescent lamps, etc. Now the category of goods has replenished the electric bike FOLKVÄNLIG. Now the novelty of the company can be purchased only in the shops of Austria, but given the great popularity of this type of transport, we can assume that very soon the sales will reach the international level.
In Vienna, an electric bike from IKEA costs about 800 euros (a little more than $ 1000), but if you have a special member card, you can get a discount of as much as 100 euros.
The electric bike is produced in the female and male versions, its weight is just under 30 kg. The drive with parallel use of pedals will help the cyclist to drive about 70 km. A bicycle is an excellent alternative to a car, both conventional and electric.
Many experts are thinking about alternative sources of energy. Professor Ozgur Sahin suggested that evaporation of water can create a powerful source of energy. In confirmation of his theory, the doctor made a prototype of an electric generator that reacts to the moisture level. In 2012, studies were conducted that allowed scientists to establish that the bacillus bacteria after drying become more rigid and wrinkled, but if the moisture level again becomes high, it will return to its habitual form. In his experiment, the scientist covered a small silicon wafer with a special solution with bacteria of the Hay bug. The wet breath of the scientist led the bacteria into activity - they began to straighten. The professor has established that a small plate with moisture drops can create a power many times greater than the strength of human muscles. Differences in humidity should be the same as, for example, when moving from a sunny dry day to a misty day. In other words, if you moisturize about 45 g of dry bacteria, you can get enough power to understand the machine 30 cm from the ground.
The doctor created the generator from the handy tools - the designer LEGO, a magnet, a plate, treated with a solution of bacteria, a small fan. As a result, the professor has a simple and effective way of obtaining electricity by means of humidity. Such a prototype can capture a small percentage of the energy received, but work in this direction is still ongoing.