Sports save from oncology

х
All iLive content is medically reviewed or fact checked to ensure as much factual accuracy as possible.
We have strict sourcing guidelines and only link to reputable media sites, academic research institutions and, whenever possible, medically peer reviewed studies. Note that the numbers in parentheses ([1], [2], etc.) are clickable links to these studies.
If you feel that any of our content is inaccurate, out-of-date, or otherwise questionable, please select it and press Ctrl + Enter.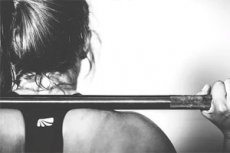 Regular physical activity and playing sports bring considerable benefits to the body, and this is no secret. However, it turned out that there is another significant advantage: physical education reduces the risk of cancer, of various types. A study of this issue was conducted by representatives of institutions such as the National Cancer Institute, Harvard University and the American Cancer Society.
Avoid physical inactivity and be physically active - such recommendations can be heard from almost every doctor. Indeed, many diseases can be prevented and even cured only through regular exercise. Now, scientists are adding another important detail: sport can be an effective preventative measure to prevent cancer. What role does physical education play and what exactly is prevention?
The recommendations of specialists today are the following points: to maintain their own health, each person should engage in moderate physical activity from 2 ½ to five hours a week. If more intensive training is supposed to be carried out, then it is enough to conduct them in a volume of 75 minutes to 2 ½ hours per week.
Under moderate physical activity is meant such exercises that simultaneously load, but do not overload the body, but force it to use about five times more energy resources than in a normal calm state. If we talk about the most intense classes, then we are talking about a few large, but feasible short-term loads.
To conduct the study, experts analyzed information collected from nine archives, which indicated data such as an assessment of physical activity during free time, the incidence of oncology of various types (fifteen forms of malignant processes were included in the review). As a result, scientists found that training from seven to fifteen hours a week was associated with a reduced risk of seven types of cancer. Such tumors are: colorectal cancer in male patients and breast cancer in patients of all ages, cancer of the kidneys, endometrium and liver, cancer of plasma cells and NHL (cancer of the lymphatic system). Moreover, risk minimization increased with increasing duration of classes.
Meanwhile, experts believe that the studies conducted were somewhat limited. Despite the fact that about 750 thousand patients indirectly participated in them, almost all of them had the same race, and their physical activity was evaluated only in a general sense. Therefore, the result cannot be considered absolutely accurate. However, the findings of scientists have been confirmed in a number of experimental works by other researchers.
The material was published on the pages of the Journal of Clinical Oncology