Solar energy becomes cheaper

х
All iLive content is medically reviewed or fact checked to ensure as much factual accuracy as possible.
We have strict sourcing guidelines and only link to reputable media sites, academic research institutions and, whenever possible, medically peer reviewed studies. Note that the numbers in parentheses ([1], [2], etc.) are clickable links to these studies.
If you feel that any of our content is inaccurate, out-of-date, or otherwise questionable, please select it and press Ctrl + Enter.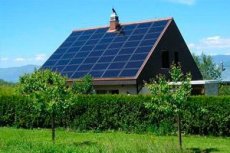 Solar energy received a lot of opportunities for development in 2016 and to date solar energy is the least expensive type of electricity. Now, according to some sources in the emerging economies, the construction of wind installations is much more expensive than solar ones.
Of course, people always knew that solar energy would eventually become more affordable than wind power, but no one thought that it would happen so quickly. Solar energy has already gone far ahead of the wind, but in addition, it already constitutes a worthy competition to fossil fuels.
The transition to alternative sources of energy in general terms can be expensive for countries with a high standard of living, where the demand for electricity is constantly growing and new solar installations are competing with a lot of already functioning coal and gas enterprises. But in countries where new installations for the production of clean energy are being installed at short intervals, clean energy production facilities can surpass all other technologies.
In recent years, investors are investing more and more money in solar energy, just a few years this kind of deposits simply did not exist. It should be noted that China made significant investments in the development of solar energy, where this industry is rapidly developing.
An interesting fact is that in developing countries invest in the development of renewable energy sources much more than the rich, for example, over the past year, in total, more than $ 150 million was spent, which is much more than the amount that the countries with a high level life.
According to forecasts, the current situation will not change in the near future, in developing countries they will continue to invest in alternative energy sources. But the installation of wind or solar installations takes quite a long time, so fossil fuels remain acceptable for the price and timing of the method of obtaining electricity, when there is no wind or sun. Experts are sure that natural gas or coal will still occupy the main positions for the supply of electric power to poor countries.
But some countries are seriously concerned about climate change and are going to switch to clean energy sources if not completely, then at least partially. For example, Canada, the United States and Mexico concluded an agreement this summer that, in 10 years, half of the electricity produced should be from environmentally friendly sources.
The leaders of the countries believe that the goals set are rather tough, but they can be achieved, while the results of the transition to renewable energy sources are necessary for all parties to the treaty. By the way, the US president at that time admitted that his country is partly to blame for climate change on the planet.
Read also that solar power plants will soon produce oil.
At the moment, Canada already uses more than 50% of the energy from the hydroelectric power station, nuclear, wind and solar installations, in Mexico, clean sources still supply less than 20% of energy.
[1]