Over the last century people have changed a lot
Scientists studying the evolutionary changes of mankind have noticed that during the last century, people have changed dramatically.
In the course of evolution and the resulting effects of all possible factors, the human body is constantly changing. It became especially noticeable changes over the past hundred years. Scientists believe that such rapid changes due to, first of all, the improvement of living conditions, a variety of food, an increase in the level of medical care.
Experts identify the following number of major changes:
Man has become higher.
Recent experiments have shown that the population was higher in successful developing countries. For example, previously the highest of Americans believe: their average height was 1 m 77 cm To date, the record "beat" the Dutch - 1 m 85 cm..
However, at the same time, in countries where the war had been documented or epidemics, the rate of growth of the average went down from time to time.
The man began to weigh more.
Since the seventies of the last century, scientists have analyzed the dynamics of the physical development of the Mayan population living in regions of Mexico, North America, and Guatemala. It has been found that over time, the weight of children and young people has increased, and many even develop obesity.
If further studies have found a similar trend in the whole of the Earth's population. For example, in 2013 almost 30% of people in the world are overweight. The reason for that became several factors: lack of exercise, overeating, the growing activity of the viral infection.
The man began to live longer.
According to statistics of the World Health Organization, the average life expectancy in the world increased, and is now about 70 years old. Scientists suggest that in 10-15 years, this figure will reach 80-85 years.
In addition, it was discovered that humanity does not only live longer, people began to die from other diseases than ever before. In recent years, increased the number of deaths caused by autoimmune pathologies, multiple sclerosis, diabetes.
Man has become more stupid.
Unfortunately specialists discovered that the intellectual level of modern humans fell to fourteen positions, compared with people living in the beginning of the last century. Most likely, this is due not to the level of education, and with the growth of scientific and technical progress and to create better living conditions than a century ago. Simply put, people become more lazy, he does not have such a desire to learn or discover something new.
Experts note that a small percentage of the population, on the contrary, "wiser" - but it does not significantly alter the overall statistics.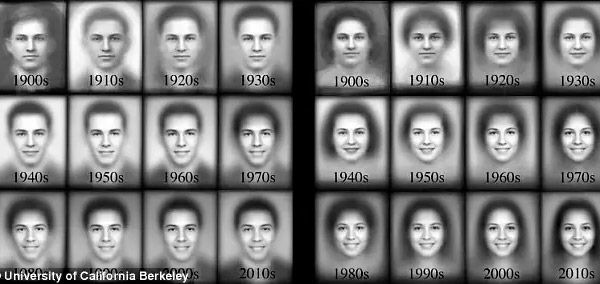 That awaits humanity in the subsequent hundred years, considering how rapidly the technology part of our lives?
Scientists have expressed significant concerns that further evolutionary development will be determined by genetic engineering. Nanotechnology, plastic surgery and modern pharmacology can dramatically affect human life, which will contribute to the emergence of new changes.