Mushrooms will be sent to space to create a medicine
The National Aeronautics and Space Administration decided to send one of the species of molds to outer space in order to track its functioning in unusual conditions. Specialists from the University of Manchester supported the intention of colleagues and noted that this project can help in developing a new medicine for the treatment of oncology and Alzheimer's disease.
The researchers note that the fungi will be planted on the International Space Station and will be monitored for 30 days. The main goal of the study is to monitor the development of fungi. For the experiment, the fungus Aspergillus nidulans (Aspergillus), a representative of mold fungi, has been selected, which is the causative agent of various dangerous diseases, both for humans and animals. But, despite this, Aspergill is actively used by scientists in medicine and pharmacy, as these fungi can release a variety of substances that help develop effective medications.
Also, experts noted that mold fungi, placed in stressful conditions, are beginning to actively develop substances that become the basis for various medications. Presumably, Aspergillus in space conditions - microgravity and increased radioactive exposure - will begin to produce substances that will help in the treatment of cancer and Alzheimer's. In addition, scientists said that this kind of molds can produce substances for 40 different drugs.
In turn, experts from the research center of the University of Leicester proposed their own method of treating neurodegenerative disorders (Parkinson's, Alzheimer's).
These diseases are widespread, but despite all the advances in science and medicine, drugs to reduce the unpleasant symptoms of such diseases are rather small, and methods to completely get rid of the disease have not yet developed. But the latest study of English scientists gives hope to millions of patients and their relatives who also suffer from manifestations of the disease.
Scientists have found that blocking the symptoms of Parkinson's or Alzheimer's disease is possible. They conducted their studies on fruit flies (fruit flies). The researchers explained that the principle of the technique developed by them is the action of certain substances formed as a result of the decomposition of the proteinogenic amino acid tryptophan.
According to experts, it is possible that the formation of new compounds may provoke worsening of patients, but also it can help stop the process of neuronal destruction in the brain. Now scientists are preparing for clinical trials involving people who may start soon.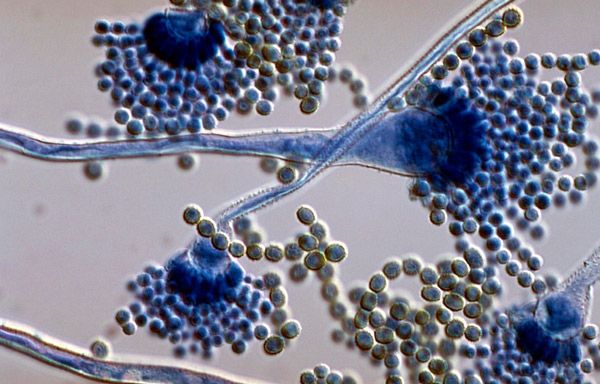 Neurodegenerative disorders, in particular Parkinson's and Alzheimer's, occur mainly in old age. At the moment, such diseases are considered incurable, although there is a therapy that helps slow the progression of the disease and improve the quality of life of patients.
Medical expert editor
Portnov Alexey Alexandrovich
Education: Kiev National Medical University. A.A. Bogomolets, Specialty - "General Medicine"
Other articles on the topic

Gout is a fairly serious disease that appears due to metabolic disorders.

According to statistics, of the 3,000 known fungi in our time, only 400 species are suitable for consumption, the rest are inedible and, if ingested, can cause severe intoxication.

You can poison yourself by using improperly prepared conventionally edible mushrooms. However, signs of poisoning may well arise when eating absolutely safe representatives, if the process of cooking the product has been violated.
The latest research relating Mushrooms will be sent to space to create a medicine

Poisoning with mushrooms is a frequent occurrence, especially in spring and autumn, at the height of "quiet hunting". To avoid trouble, you need to know the signs of poisoning and be able to provide first aid to the victim.

A false mushroom looks like a real one, that is, in fact, it is a double of an edible fungus.